Blog > The New Website Checklist: 10 Simple Steps Before Launch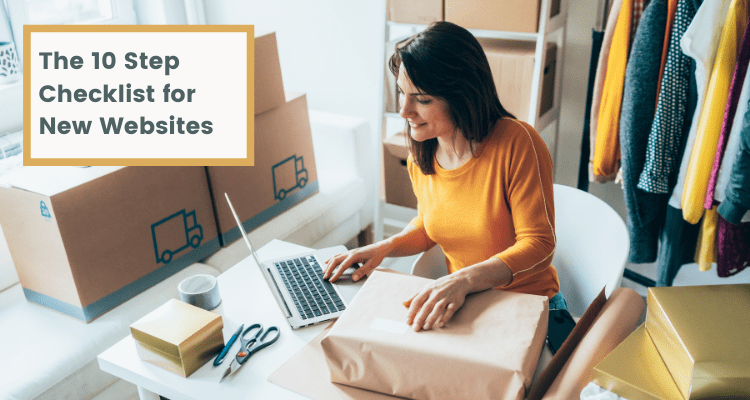 Starting your first website should be an exciting and exhilarating process. After all, you're embarking on a creative project to propel your business forwards and gain more exposure online.
I know you're probably raring to go and want to get stuck in with building out the pages on your site. However, the checklist I'm about to offer you can help you to feel comfortable that you have all your ducks in a row when you're ready to hit publish.
With all these items checked off the list, you can launch with confidence and with the best chance of finding more success earlier on, and then building from that success.
Before I start though, I just want to say congratulations on preparing to take the step to getting your business online. At Create, we believe it's one of the most important steps for your business in this day and age.
We wish you every success with it and would love for you to choose us to join you on this journey!
1. Website Objective


Step 1 is to outline the one overarching objective you would like your website to achieve for you.
Do you want to sell your products online? Do you want to get more inquiries about the service you provide? Do you want to raise awareness of a project you're working on?
This seems like a simple step, but the importance of it cannot be overstated.
When people start building a website, especially for the first time, there's a common trap to be aware of. Many try to do too much with their website. They want to get people to read their blog, sign up to their mailing list, find out about their events… and complete the main objective of buying some of their products, for example.
This can be confusing for visitors, so it's vital to plan what your key objective is for your website and use this as your guiding compass.
Everything on your site should be built bearing this in mind. How does everything feed back into helping your users complete your key objective?
You'll find structuring your site and your pages much more straightforward (and effective) if you plan this point in advance.
2. Competitor Research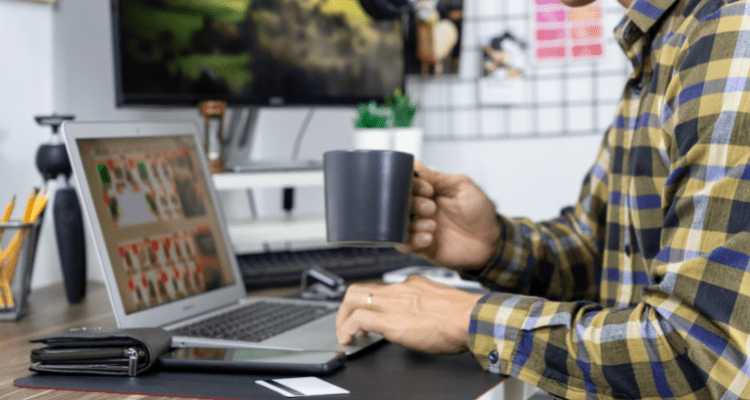 No doubt that some of your competitors will already be online and finding some level of success. You can look at their websites to find what is working well for them and what you can improve upon.
The idea here isn't to copy your competitors, but to innovate on what is already working so you can get a head start without having to start from scratch the same way they did.
Search for the top competitors in your niche on Google and see who the top 10 results are. Note how their websites are structured, what pages they have, where they're marketing their products, and what features they have that make using their website simple.
Once you have a list for each of them, you will likely see some commonalities between the top 10 results. You'll be able to see what elements are essential to success in your niche that they all have and where you will be able to improve upon what's already out there.
This step is essential for learning what works and potentially skipping months of trial and error having to work these elements out for yourself.
3. Pages Plan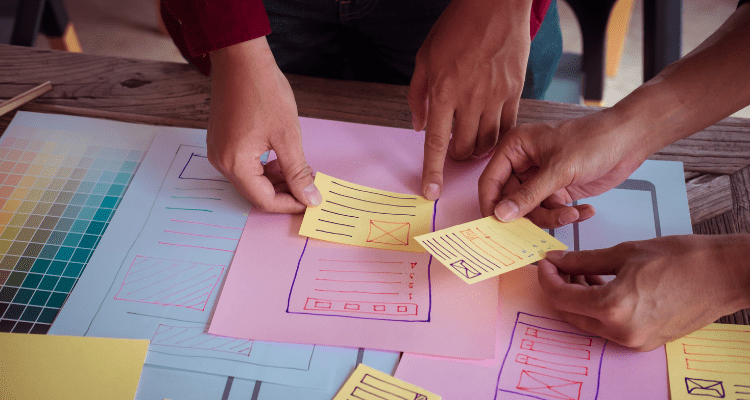 What resources are you going to need to offer on your website in order to successfully help your visitors complete your website objective?
You will have already gained some ideas from your competitor research. However, you may also want to consider pages that display what makes you stand out from these competitors, or additional resources that support what makes your business fantastic.
It's also worthwhile planning whether you require a blog, or a shop and what categories are needed (More about structuring those categories in the next step).
Making sure you've noted down what pages are essential to achieving your website objective in the first instance is a really helpful way to keep you on track and focused on producing the pages that are going to be the most important for launch.
4. Website Structure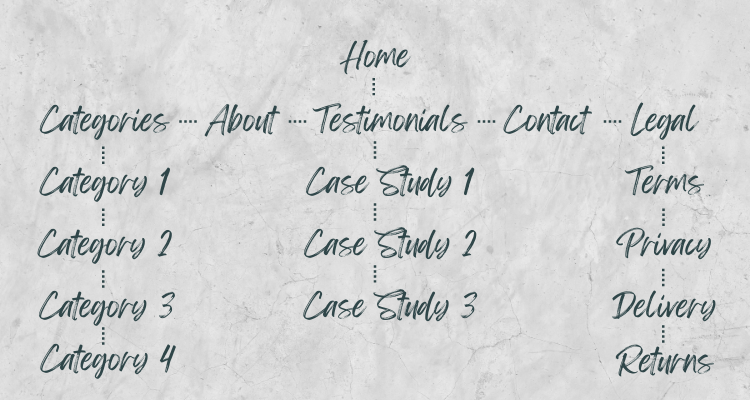 Website Structure is how your pages, blog or product categories and all other information on your site is organised. The three previous points will have a huge influence on how you will want to structure your website.
Getting your website structure right is important for two reasons; it will help your customers navigate your website easily and without frustration when trying to find something specific, and it's important groundwork for your website's SEO.
Can you imagine how much chaos it would be if, when you went into a library, the books weren't organised how you expect? Or worse, not at all? Planning the best way for visitors to find information on your site saves this hassle.
I find it easiest to plan this step on a piece of paper. Try to create a hierarchical structure starting with your home page. Which pages will feature just a click away in your website menu? Place them in the next level. Which pages feature under each of those menu items?
Build out this structure until you can see your entire website planned out on paper in a logical structure. This will save you huge amounts of time trying to figure this out as you go, and even more time potentially having to correct this in the future.
5. Target Audience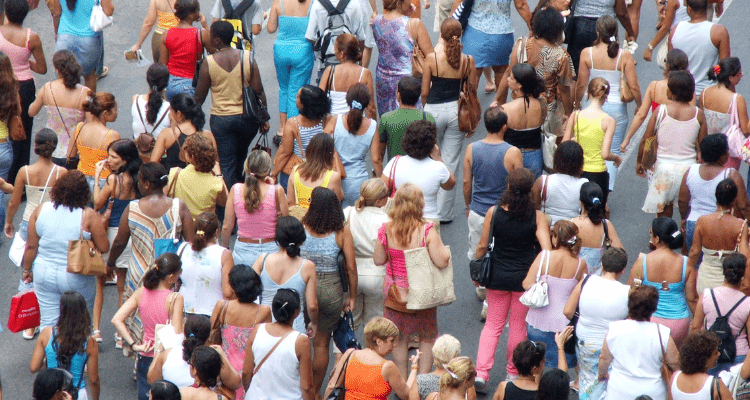 One of my favourite ideas in marketing is that "you can't boil the ocean".
What is meant by that is that it would be amazing if everyone needed and wanted what you have to offer, but this is an impossibility. It's far more effective to focus on a select group of people who will rave about what you have to offer.
The more specific you are with who you're targeting, the better your chances of success at reaching them. Of course, you don't want to be so specific that there's hardly anyone to market to. It's all about balance.
Here are some things to consider when planning who your ideal audience is:


If you already have existing customers, what shared characteristics do they have? How or where can you find people like those who have already purchased from you?

What's your mission? Do you have a particular set of business values that resonates with your customers? Find these communities they're a part of and join their conversations.

What channels are your audience using? Certain demographics of people use different social media platforms. Once you've figured out the demographics you'd like to target, make sure to double down your efforts where they're hanging out.

What's important to them? Work to clearly identify how your product or service fits into your audience's life and push forward with those key points in your communications.


If you have a Facebook page set up already, you can also use Audience Insights to find out who's already interested in what your business has to offer.
Planning who your audience is ahead of time is a vital step to making sure you're speaking to the right people and can help shape the language and design of your website and marketing materials to land best.
6. Design Inspiration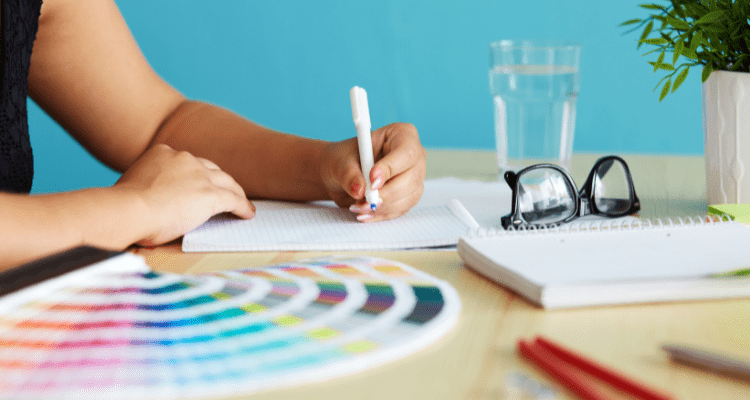 Thinking about your design is one of the most fun parts of planning out your website, and is where things will start to take the most shape.
If you have a logo, you might already be a step ahead. This can be an incredibly useful resource for dictating what colour schemes and fonts you should use throughout your website. If you don't already, here are some thoughts on how to create a logo for your business.
We've found one of the best ways to create a design for your website is by creating a mood board on paper. To do this, you should pick up a few magazines focused around your niche.
Magazines have already done the legwork in finding out what designs appeal to your audiences. Flick through the pages and find elements that appeal to you too and place them on your mood board.
This can include colours, backgrounds, fonts, images, and anything else you find.
Once you have built out your mood board to a point where you're happy, it's simply a case of refining what you have into something that fits for your website.
Canva is an excellent free tool for putting together graphics, banners and other materials for your website.
If you're looking for free stock photography to bring character to your pages, our website builder has an unsplash image library built right in so you can quickly and easily add free beautiful photography to the pages of your site.
7. Initial Launch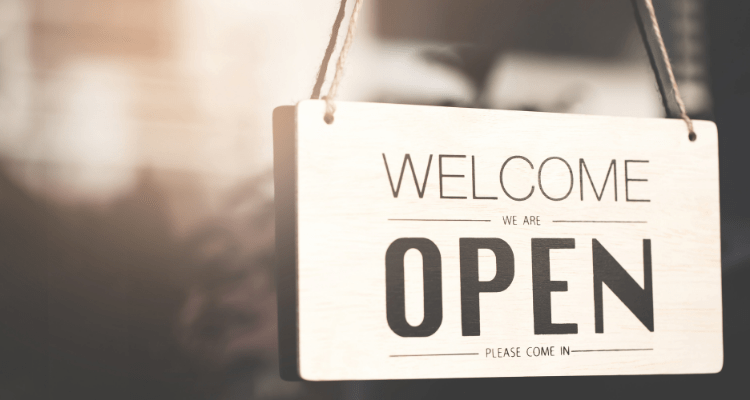 Once your website is live, you want to give it the best start possible. Your marketing efforts will take a while to get traction, so how are you going to inject your website with its first few valuable visitors?
If you network in your community, this can be a great first place to start. It's time to get some business cards printed (You can design your perfect card through Canva as well). You'll need to have purchased your website domain which you can then include on your card and hand out to potential clients at your next event.
If you've already been selling your products elsewhere, another great idea is to hand out some thank you slips with purchases highlighting the release of your new website. This could be the perfect opportunity to hand out an exclusive discount code to encourage them to have a look online.
Of course, you can also shout about the launch of your website on social media. You can encourage your friends and family to share your website or even create a campaign on your business socials to encourage people to try out your new website.
It's an opportunity to get creative. Think about what channels already enable you to reach people and come up with an idea to maximise your potential to be found through these channels to help the launch of your website go tremendously.
8. Ongoing Marketing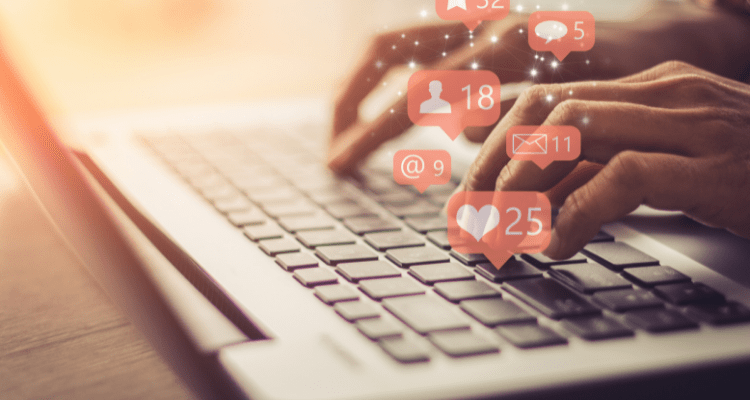 Once your initial launch is planned, you need to consider how you're going to keep the momentum going.
In your Target Audience planning (Step 5) you should consider where your ideal customers already are online. Are they hanging out in social communities? Are they consuming video content through platforms like TikTok or YouTube? Are there blogs that they are reading or big publications they typically tend to follow?
Make a list of these potential hangouts and ways that you can create content to reach them there. You'll need to be able to consistently create some form of content to keep the people you want to reach interested and hooked on what you have to offer.
It's also important to consider that once you have their attention, how do you keep them in the loop with your updates? You can invite them to a mailing list or to follow you on social media.
Your marketing plan will change over time so it's not essential to get it right the first time. The key is to have a plan that you intend to follow, execute the plan and analyse the results. You'll soon learn whether to keep doing something or to try something new. This will keep you moving forwards and consistently growing your website.
9. Tracking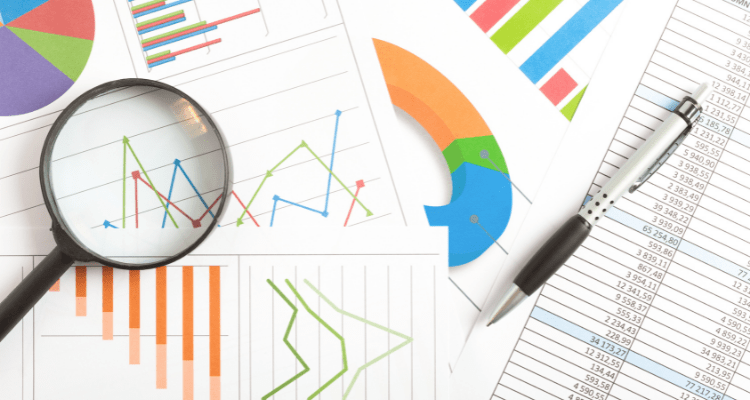 Following on from the previous point, you need to have tracking planned and in place so you know what's working for your website and what isn't.
The best way to do this is to set yourself some goals and plan what you will need to measure to determine whether you've reached them or not.
For example:


I want to reach 1000 unique visitors to the site within x months of launch

I want to acquire 50 subscribers to my mailing list within x months of launch

I want to make x amount of sales within x months of launch

I want to have x amount of inquiries within x months of launch

I want to have an Average Position in search engines within x months of launch
Some of these will be really easy to track without many additional resources. However, to track how people are finding or behaving on your website, you will need to have tracking software like Google Analytics and Google Search Console (more specifically for SEO)
Have a think about what's important to you to know and then you'll need to do some research about what tracking software will help you to measure that. It's a good idea to take some time to get well acquainted with the platforms you'd like to use beforehand as some can be quite complicated to navigate at first.
10. Legal Documentation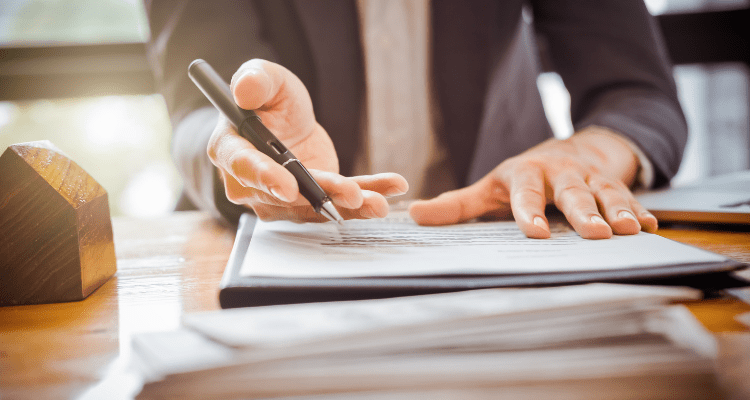 Unfortunately, I haven't saved the best until last in the blog this time, but that doesn't change how entirely necessary it is.
With all the other steps in this list ticked off, you should have everything in place to be able to create documentation to help protect your business and your visitors on your website.
This step, we'd strongly recommend seeking some professional advice to make sure you're as secure as possible. However, there are also lots of resources to help you to do this online.
You will need to think about creating the relevant documentation:


Privacy Policy

Delivery Policy (if you're running an ecommerce store)

Refund Policy (if you're running an ecommerce store)

PCI DSS Compliance (if you're running an ecommerce store)
Wrapping Up
Launching your website with confidence boils down to properly planning the 10 following steps:


Your website objective - What is the single goal that you want to focus on your website achieving for you.



Competitor research - What are your competitors already doing that could work for your website? Learn from their experience.



Pages Plan - What pages are you going to need to properly support your visitors completing your website objective?



Website Structure - How are you going to organise the information on your website so that everything is easy to find and accessible?



Target Audience - It's not practical to try and reach everyone. Who are the people you want to focus on reaching who will love what you have to offer?



Design Inspiration - What existing resources can you draw inspiration from to decide the colours, fonts and other aesthetic factors of your site?



Initial Launch - How are you going to give your website the best first start? What creative ways can you utilise the channels already available to you?



Ongoing Marketing - Where is your target audience already hanging out online and how do you reach them? Think about how you can get content they'll love in front of them.



Tracking - How are you going to determine whether you are meeting your goals? Set some initial targets and familiarise yourself with the tools you'll need to monitor them.



Legal Documentation - With everything planned out, what documents do you need to outline on your website to keep your visitors and your business safe online?
We've helped thousands of small businesses launch their websites and reach their audience online. It's our hope that these steps will help you to do the same.
Want Your Own Website?
Start Building Today!
No credit card needed. By submitting this form you agree to our
T&Cs
and
Privacy Policy
.
We're here to help every step of the way. Whether you have a complete plan or not sure where to begin, with a trial on Create, we'll give you the tools you need to build a beautiful website and the support you need to make it a success.
Related Posts