Discount codes are a great way to encourage shoppers to purchase with a money-off incentive. This can be either a fixed amount or a percentage.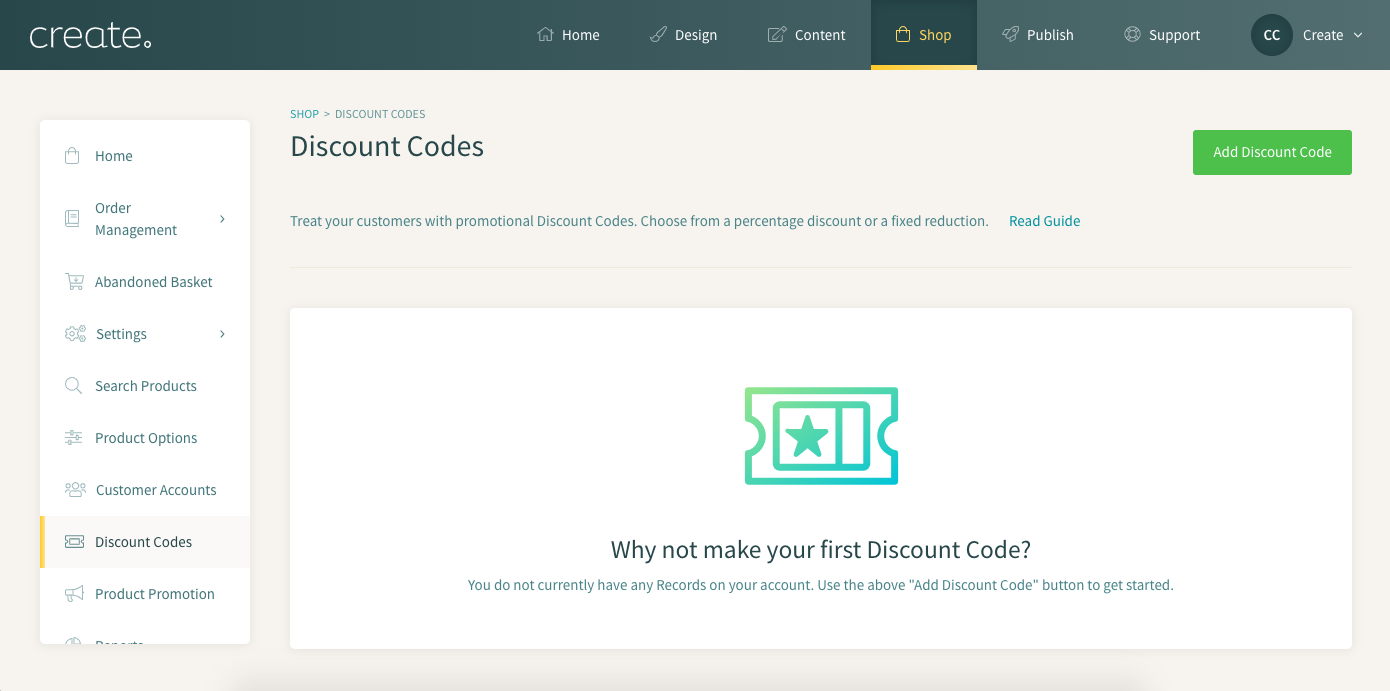 To set up discount codes to be used with your Create shop please follow the instructions below:
Click on "Shop" from the Top Menu
Select "Customer Discount Codes" from the left-hand menu
Choose a name to give your code (for your own reference such as "Christmas offer"), then create a discount code to give your customers to enter at the checkout to receive the discount and then set the discount amount you wish to be deducted.
Choose an expiry date for the discount code if you would like it to expire.
Please Note: You cannot use the "Discount Code" feature to give your products away for free. Due to the way in which the payment gateway providers work, customers will not be able to go through the payment stage with an order total of £0. Also, note that the expiry date of discounts are based on GMT time - see our guide for more information relating to this.
If you subscribe to our Business package, extra options will be available to you with our Discount Code Plus feature. You can read more about this feature here.