Blog > How To Optimise Your Blog Posts for Marketing Success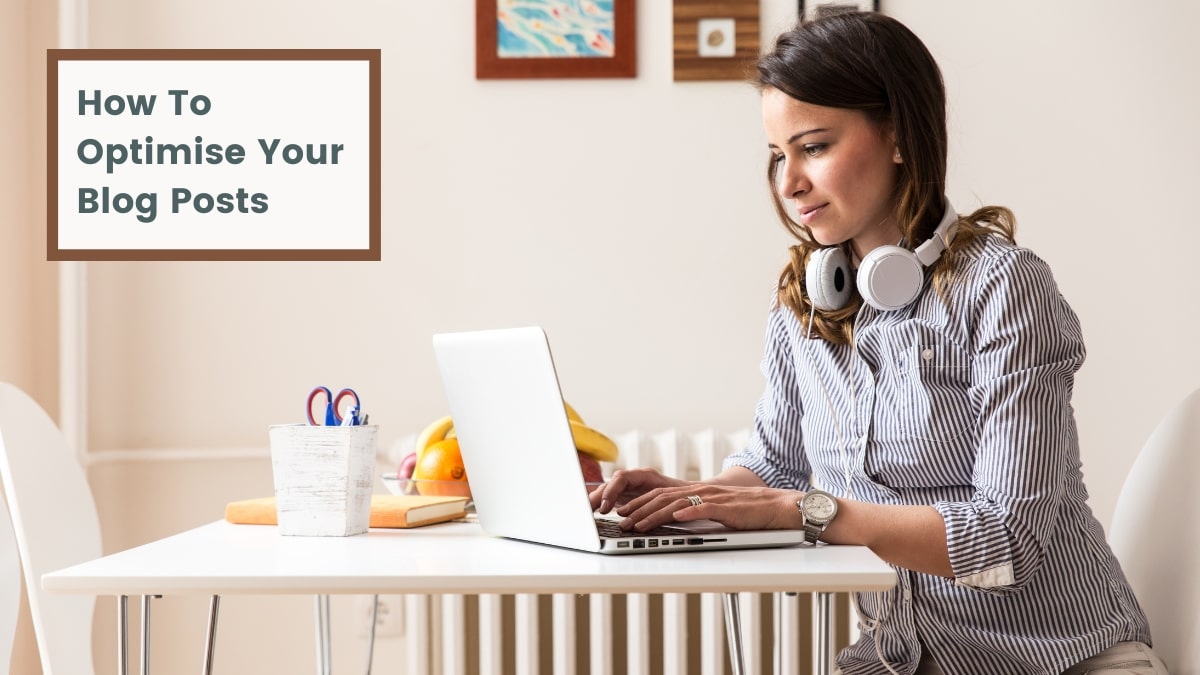 Writing a blog post takes time and care to do properly. Naturally, you want people to read it and appreciate it as a result (and perhaps take an interest in what else your site has to offer).
If you've produced a piece of content you're proud of and you know will help people, you've already fought half the battle. People share content that they find value in and over time, it gains traction and gets found.
However, it pays to have some robust and solid marketing strategies in your toolbox to give your content the nudge that it deserves. Small tweaks and additions can fuel the success of your content and help you get found faster.
The best bit is, these optimisations don't need to be anything complicated. They're simple ideas that you can add or apply to your writing. If you want to take them further as you gain experience and confidence, you can start to fine tune these optimisations for maximum impact.
In this blog post, we're going to keep things simple. I'll go through a few of these tools that will help to optimise your writing and get you found across social media and search engine results pages.
At the end of this blog post, you'll find a checklist to help you cover all the bases and make sure your blog post has all it needs to succeed.
So let's get stuck in:
Keyword Research
Any solid piece of content has to start with some keyword research.
You may know exactly what you want to write about and how to talk about the topic in detail. The problem is that you don't yet know what questions your audience is asking about the topic, or even how they're talking about it.
Keyword research helps to focus your efforts and produce more content, more effectively, in a way that reaches your audience and answers everything they need to know.
It may seem like a tedious exercise and overly semantic, but when you've developed a method that works for you and it starts coming naturally, you'll be amazed at the impact this can have on your marketing.
I've covered how to carry out keyword research extensively and have also provided some resources on how to do so. You can find the articles below:


How To Choose the Right Keywords for SEO >>
The Free Organic Keyword Planner Tool >>
Headings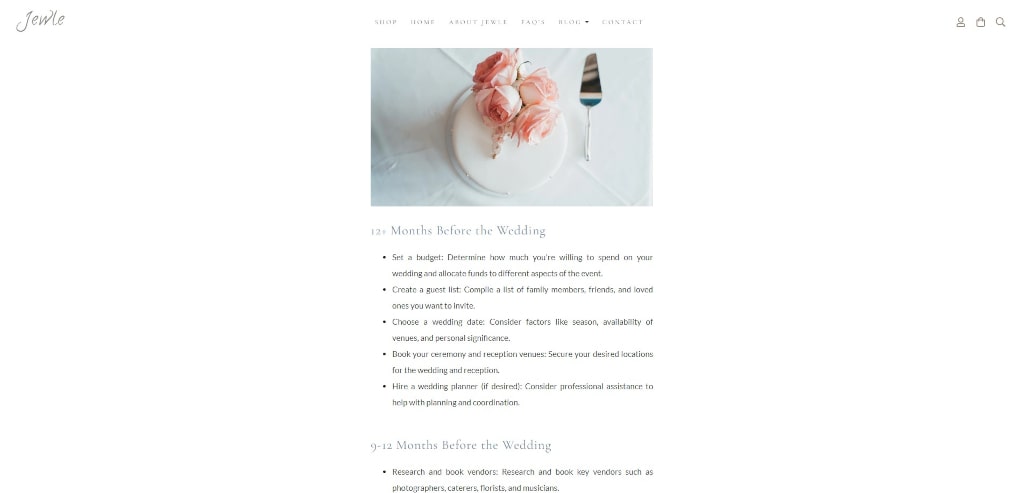 Headings can be used to break up long sections of text and to help users skim read for the information that's relevant to them; a necessary requirement for maintaining attention online.
A piece of writing should naturally flow from one section to the next with a heading referencing what each section is about. The benefits of headings go beyond just that of user experience though.
Headings provide structure and context that helps search engine crawlers better understand a page. This can better help them to understand what your writing is about and rank you accordingly for the keywords you're optimising for.
You don't need lots of headings for everything. Just make sure that you're writing is sectioned appropriately and everything flows. You should include the keyword and related terms you'd like to rank for in these headings too for bonus points.
Writing Checks
Once you've written your content and you're happy with it, it's time to do some checks to optimise your writing and make sure it's search engine friendly.
Here are some things to look out for:
Keywords and Semantically Related Terms - You should have used your keyword or key term naturally throughout your writing. Make sure you haven't gone overboard with its usage and drop in some related terms to help your writing flow and improve context.
Bullet points - can you replace wordy sections with a concise and helpful list of key points? This will help your reader skim for relevant information while also making wordy sections easier to digest. Search engines also love these key nuggets of information.
Word count - Don't worry too much about your word count. You should only focus on writing the most helpful content you can. You don't need to waffle on to hit a recommended word count. At the same time, anything less than 300 words is likely to not go into enough depth.
Does Your Content Satisfy the Keyword? - Try to keep your writing focused on your initial keyword. If you find there are sections that digress from the point you were trying to make, perhaps they'll come in useful for another related piece of content.
Spelling and Grammar - literary mistakes can be the downfall of otherwise amazing content. There are plenty of free tools like Grammarly that can support you here. It can also pay to have someone read over your writing to make sure it all makes sense
If you have taken the time to do your keyword research, these checks should all be relatively straightforward and can help to elevate your writing for performance in search results.
As you can see, keyword research will be an important theme throughout most of these optimisations and is crucial to helping you achieve the results your writing deserves.
Images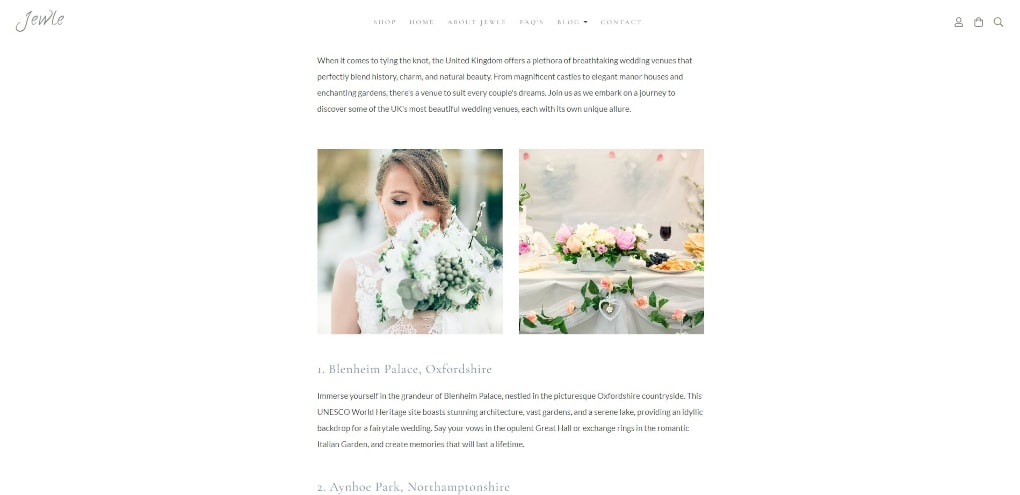 Your writing should be supplemented with images where possible. They can help hugely to convey meaning and emotions to your writing, or help visually inform in a way that words can't.
Like your writing, your images can also be optimised for better performance in search results. As an added bonus, you'll also improve how your page loads which will have a positive environmental impact.
For each image you upload, be sure to consider the aspect ratio that you need and size them appropriately. If you upload an image with dimensions that fit outside this aspect ratio, you'll be loading image data that won't be seen by your readers. Cropping beforehand saves this.
To further decrease the load of your images, you can use an image compressor to reduce the file size without noticeable impact to your image quality. You'll find there are plenty of free options online to do this and this will have a huge impact on your file sizes.
The last touch is to make sure that all your images have alt text. This is an accessibility feature that will describe the contents of an image to those who aren't able to see them. This can also be used by search engine crawlers to understand what an image is showing.
Once you've done this a few times and book marked your resources, this shouldn't be too long of a task to complete on your articles. At the same time, this will go a long way to improving your image searchability, page load, and the environmental impact of your website.
Internal Linking
In your writing, you'll find there are multiple opportunities to reference articles that you've written previously that explain concepts in more detail.
You should make sure to link to these articles where you can. This can help to keep your writing focused by not digressing into other topics and will help your readers discover more articles that are relevant and interesting to them.
There are SEO benefits to making sure you're linking effectively between your articles. The first is that this helps search engine crawlers understand how your site fits together better in the context of your writing.
The second is that when people are clicking through your internal links, it means that they're more likely to spend more time on your site. They've shown an interest in your content and are delving deeper. This again is a good indicator to search engines that your content is relevant.
Don't get too carried away linking everything you possibly can, but where you find there is a relevant and helpful opportunity to do so, these internal links will support your SEO endeavours.
Social Icons



SEO isn't the only way you can optimise your post for marketing success. You should also consider how you can maximise your impact across social media.
The immediate improvement you can make to any of your articles is to make sure to include some social media icons.
These will help to prompt your readers that if they've enjoyed your content, they know where to find you on social media and to also share your content.
With the support of avid fans, you'll find your reach will go a lot further a lot faster. Social media can be a tool to help you achieve a solid launch for your content each time.
You'll find there are already some default sharing options at the end of your articles that allow your readers to quickly and easily share with their friends, family or colleagues. You could also consider adding some social icons within your content so that people can find how to connect with you on social media.
Comments
Much like creating engagement across social media, creating engagement on your blog can be beneficial to your marketing reach as well.
By encouraging people to comment and share their insights and opinions on your article, you're fostering a sense of community. You're building a connection with your audience that will translate into them feeling more involved with your writing and carrying on the discussion.
Comments are also another nice indicator to Google that your content is noteworthy. If people feel compelled to write comments on your articles, that's a clear sign that your content is worth engaging with and relevant to searchers.
You can adjust your comment system within your blog settings. If you would like to allow comments but don't know how much time you'll be able to spend managing the discussion, you can add moderation to your comments. You can simply tick the comments you'd like to approve and delete the ones you feel don't add value to your post.
Meta Data
Many people consider meta data to be one of the difficult parts of SEO. It really needn't be.
In essence, your meta title and meta description are simply used to tell Google and other search engines how you would like to display your page in their search results.
You can enter your meta data in the page options for your blog post.
If all you do is add a unique and descriptive meta title and a description of what's on your page, you've taken the first step to optimising your page's meta data.
You can take this a step further by adding in your keyword to your title and description. This indicates to search engines what the page is about and how relevant it is to a searcher's query.
Writing good meta data takes time and many iterations to find what works best for your pages. You can find out how to improve your meta data in our complete guide.
OG Tags
You'll find the options for OpenGraph data (or OG Tags) where you entered your meta data. The two are very similar. Where meta data tells search engines how to display your page in their results, OG Tags tell social media platforms how to display your page when it's shared.
OG Tags are much less focused around keywords than meta data so they should be approached a bit differently.
OG Tags should catch the eye of your audience and encourage them to click through. They need to be snappy and catchy in order to pull someone away from scrolling and engage with your content.
Feel free to experiment with a few different ideas. Again, writing perfect OpenGraph data won't happen the first time round. You'll need to try a few things to gauge what works.
You can find out how to improve your OpenGraph Data in our dedicated help guide.
Wrapping Up
Utilising these tips, you'll be able to optimise your blog post so that you'll consistently get more exposure for all the hard work you've put into writing it.
With practice, you'll see your results gradually start to improve with each and every post you publish, as well as across those you've already optimised and continue to adjust with data.
You can use the checklist below to make sure your blog post is optimised across the board each time:


Want more tips and ideas on how to start and grow your website? You can make sure you never miss a trick by getting our email updates. We share the latest news from our blog along with tips and ideas you can utilise to grow your business online.
Related Posts