Blog > Highlights of 2018 at Create
Posted By Create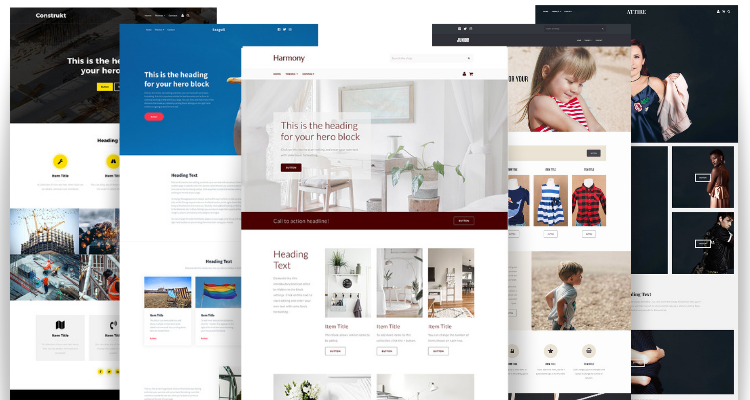 Welcome back and a Happy New Year to you! We hope that the holidays have provided you with some well-deserved respite and that you're ready for great things to come in 2019.
Last year saw some big changes to the world wide web and the way small businesses operate in the UK. This included the introduction of the GDPR, SEO shake-ups and new social media trends.
At Create, we've been making it simple for everyone to build their own website since 2001 and this year was no exception with a number of updates to keep your website ahead of the curve. Here is a roundup of the biggest things that happened in 2018:


A New Way To Build Your Web Pages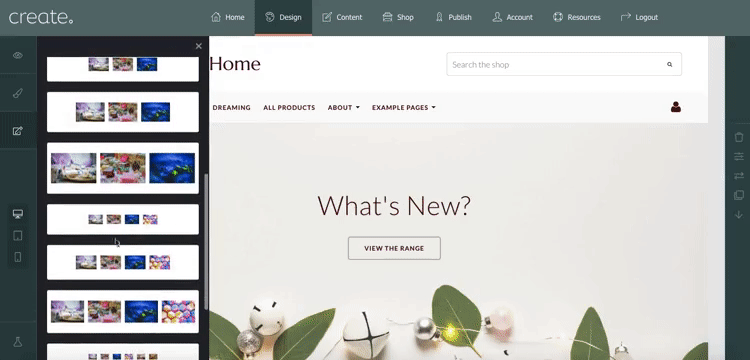 The highlight of 2018 was the introduction of our new content-building tools. Your feedback helped us to develop a completely new way of making your website pages using pre-built blocks. You can now visualise how each element on your website will look as you add it. Simply drag and drop your chosen content block into place and then edit the default content.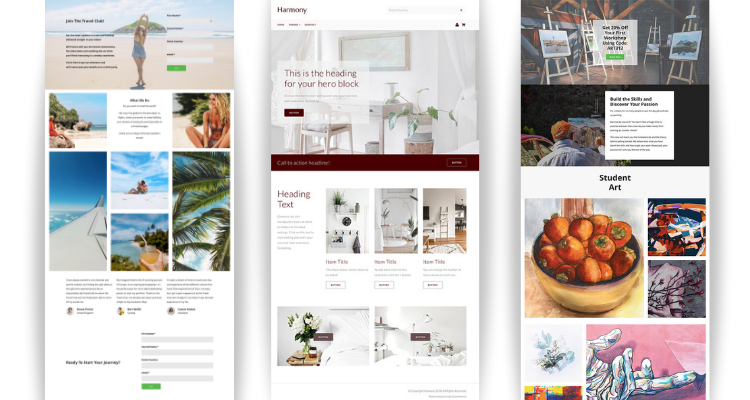 This release not only changed the way that you build your pages but also included a number of new design features. The addition of full-width options, parallaxing and animations mean building a stunning interactive website from scratch is easier than ever.
Since the features release at the beginning of 2018, we have regularly released more block combinations and design options. Our example website, Harmony and Home, showcases some of the most recent release of design elements in November. It can be easily recreated with our new Harmony template.
If you haven't yet tried the new content building tools for yourself, our Account Manager, Ian has recorded an introductory video that you can watch below - see for yourself how easy it is to build an effective web page for your site.


Create Account Changes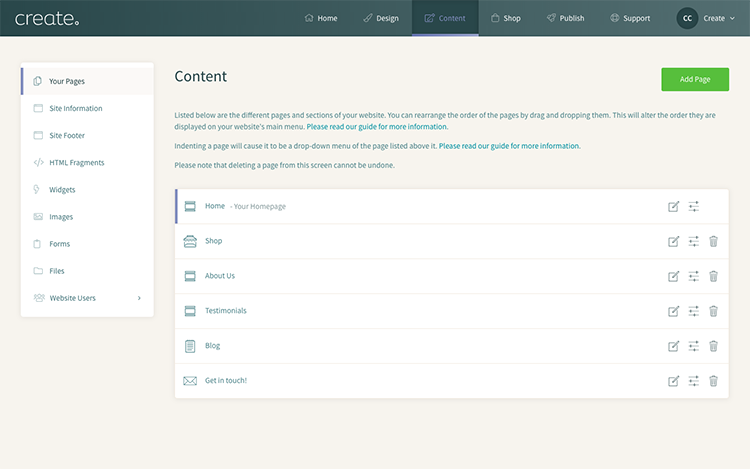 A new version of our platform was released towards the end of 2018. The update sports a fresh new look, as well as an updated support area and improved responsiveness across mobile devices. You can find out about the complete list of the changes here.
This new version has organised all of the areas in your account so they are easier to find and navigate to. Especially in the case of mobile devices where we have built two new menus accessed from the header.
This update is currently being tested and your feedback is greatly appreciated. If you would like to try it out, you can get started here.



The New Mobile Optimised Checkout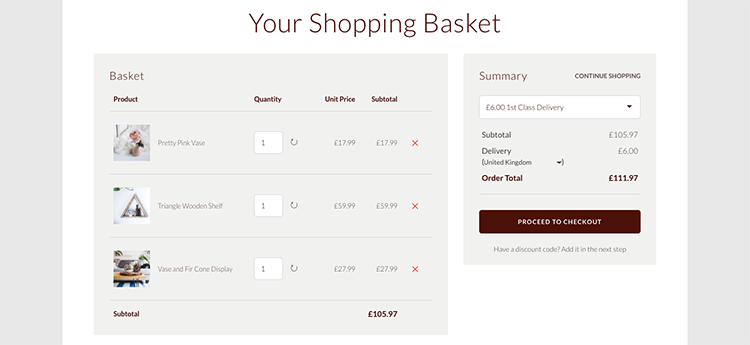 An effective checkout process is critical for any successful ecommerce entrepreneur. It is at this point that you either turn a website visitor into a paying customer or they abandon their basket. Moving to the checkout should not only be a seamless experience, but a simple and intuitive one too.
With mobile purchasing continuing to grow, we've spent the second half of 2018 working on a brand new checkout that has been built using mobile-first practices. Designed to increase conversion rates for your store and create an enjoyable experience for your customers, we've drawn on learnings from our previous checkouts but also considered what the future will hold!
If you would like to try out the new checkout ahead of its rollout, your Account Manager will be able to set this up for you.



New Templates, Headers and Footers For Your Website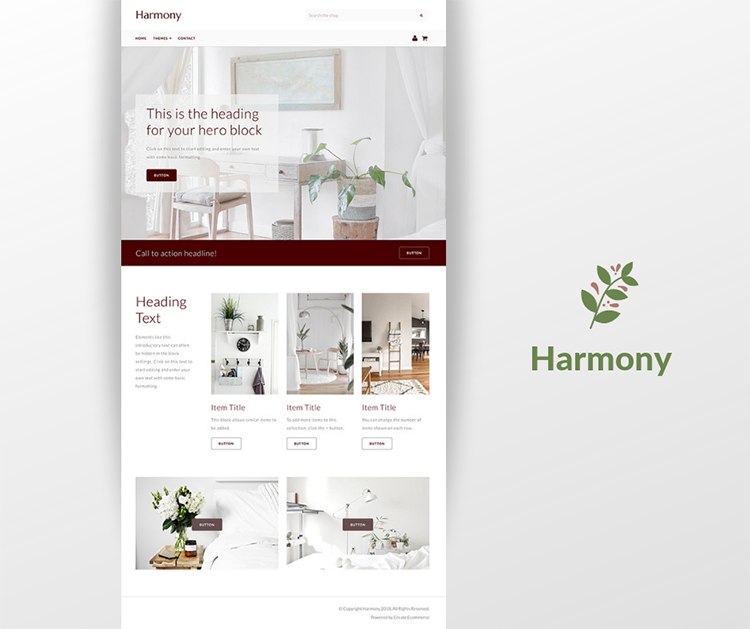 Over the course of 2018, we have released an extensive range of new templates and design personalisation options. From crafts and clothing to business services and construction, the new themes will enable you to find the right foundation to build your website upon, whilst offering an array of customisation features to make it unique to you.
These new website templates automatically adapt to your visitor's device and screen size, ensuring they receive the best viewing experience. Don't forget you can preview your website on different devices whilst designing so there are no surprises when you come to publish your site.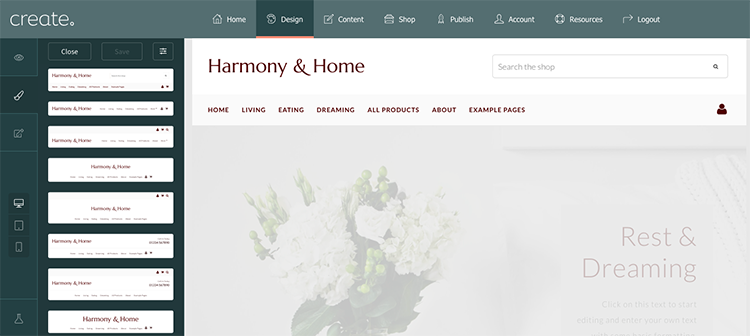 Using one of our new templates also comes with the benefit of our reimagined headers and footers that include a range of new capabilities. They offer new design styles as well as the ability to add phone numbers, social icons, flexible logo uploads and more.
The new templates, headers and footers can be found in the "Design" section of your Create Account so be sure to check them out.



A Thank You For Recommending A Friend



In a survey we conducted, you told us that you were regularly telling your friends and colleagues about using Create and encouraging them to start their own websites and ecommerce stores with us.
We wanted to do something to show how much we appreciate every recommendation.
Launching the Recommend A Friend bonus means you can now help your friend get started with a discount code to receive 10% off their first package payment, and, as a special thank you, we'll reduce the amount you pay too.
Our Account Manager, Ian, has championed this initiative and has been instrumental in bringing it to life. He has said, "With so many Create users saying how often they recommend us to their friends, it's amazing to now be able to reward them for their recommendation!"
Getting set up is really easy. If you speak to your Account Manager, they will give you a custom code that you can share with your friends and family. Every time someone uses this code, a discount will be applied to your next payment.
To find out more, check out our Recommend a Friend help guide and sign up today.



The GDPR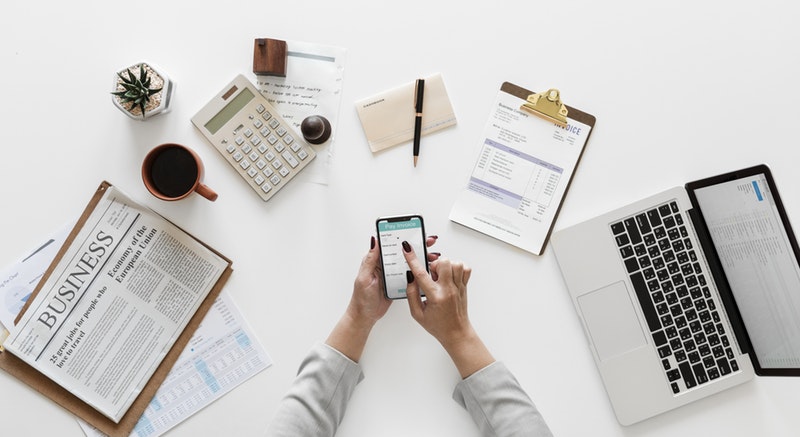 2018 saw the General Data Protection Regulation come into play and change the way many businesses operate.
The GDPR allows consumers to correct, alter and remove any of their details that you may store about them, as well as also emphasising the importance of businesses having a legal basis for processing personal data. In the run-up to May 2018 when the GDPR came into force, we reviewed all of our internal processes and security. Following this, we implemented the relevant changes to ensure that we, Create, are completely compliant in how we handle your personal data.
As well as this, we introduced some brand new features to help our customers comply with the new data protection law. These tools include Just-In-Time Notices, Opt-In Tickboxes, streamlining of your enquiries, abandoned baskets and the ability to remove personal data from orders. This means you have complete control over any data that comes through your website and making visitors aware of your data-handling policies is simple.
For more information Create's compliance with the GDPR and the new features, you can read our blog here.



Support for Small Business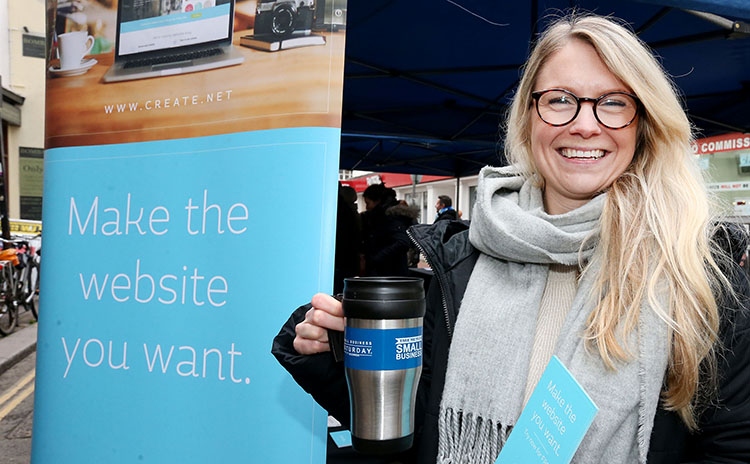 At the heart of Create is a mission to help small businesses be more successful. Our website building tools and support enable everyone to take advantage of the growing online market, but in a rapidly changing and highly competitive environment, raising awareness of the difference supporting small retailers and suppliers makes is vitally important.
Big businesses such as Amazon are constantly working on new ways to dominate the internet and many high street failures have been in the news recently. Therefore, joining initiatives like Small Business Saturday and #JustACard Indie Week was a no brainer for us! Both campaigns work so hard to raise awareness of the difference that shopping with a small business can make to someone.
We also committed to buying our office Secret Santa presents solely from Create powered stores. So many people shared their amazing products and it was a great success. Thank you to all who participated in the post.
We will be looking to continue to support small businesses throughout 2019, finding new ways to help people publicise themselves and continue to grow.
Download our 2019 Content Marketing Planner to see what campaigns are taking place that you can take part in.



A New Place To Connect With Other Businesses Like You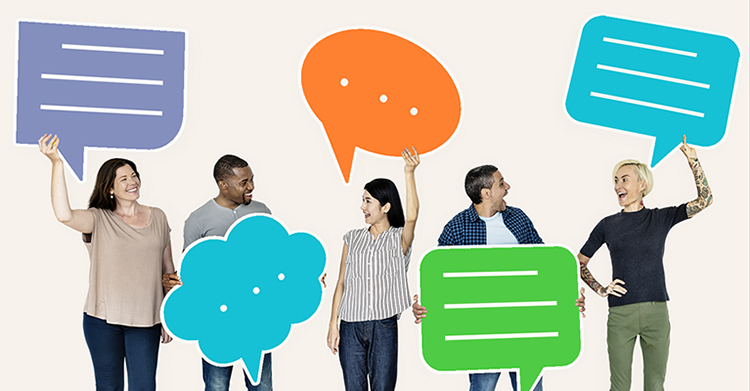 A new Facebook Group was launched to connect Create users and provide a space for everyone to get advice, discuss ideas and generally support each other.
We chose to host this on Facebook as overall most Create users have a Facebook account and visit it regularly. This made it the popular choice with the easiest access for most people. Since it launched a wide range of topics have been discussed, from web design to tax advice, and it continues to grow every day.
If you are one of our customers and are keen to be involved, we would love for you to join us!



Search Engine Changes In 2018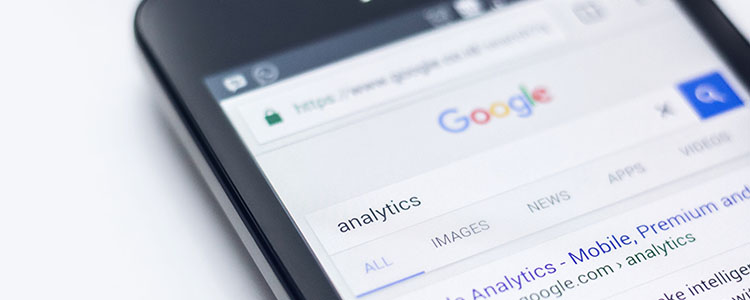 There have been a number of changes to the ways that search engines rank websites in their results. The first of which was the push towards a more secure web.
SSL Encryption has long been a ranking signal that Google uses which has seen many websites lose their position from page 1. Google is now also displaying websites without SSL as "Not Secure" in Chrome. This has had a massive impact on how much users trust a website, making this level of security more important than ever.
If you haven't yet done so already, here's how you can implement SSL Encryption on your website.
The other change to search engine rankings came with Google's announcement that they would be ranking people based on their mobile website performance before they considered desktop websites. This "Mobile-First" ranking change was a push towards making the web more responsive across the range of different devices people use today.
Becoming responsive using Create's Website Builder is as easy as swapping to one of our new templates that were mentioned earlier in this post. Here's how to select a responsive template for your website.
---
We hope you've found our updates from 2018 beneficial to you and your business. If you haven't yet had the chance to try some of them out, now's a great time to start!
What was your favourite release from 2018? Let us know in the comments below!