Blog > Marketing Tips For The First 6 Months of Business
Posted By Create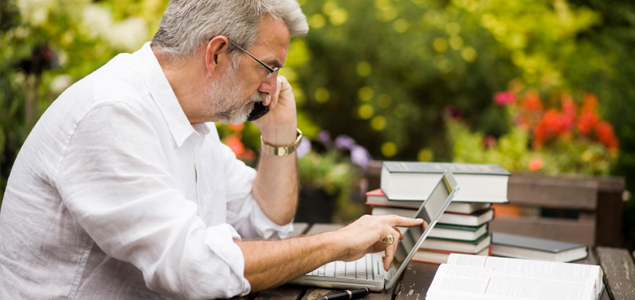 The first six months of running your new website can be a rocky and occasionally baffling time. If you are new to online selling it can be daunting and full of surprises.
The biggest surprise for many new online sellers is that it takes time to establish your website and start making sales, as the old saying goes "Amazon wasn't built in a day" (that's the idiom, right?).
At Create, we quite often say that having a website is not dissimilar to having a physical shop, in that it takes time to build up your trust in the community and get more people through your 'doors'. Often what many new site owners don't know is that indexing your website on the search engines is not enough to get found by new customers right away.
Search engines are geared to give the user the most relevant and quality website for their search terms. Your newly indexed site will need to gain trust and compete with the thousands of other websites online for the search engines to recognise it as a trusted and authoritative source.
Getting established on the search engines takes time and effort, but it does bring in a lot of customers, so it's important to persevere! However, you will also want to consider your other marketing options to get customers through your 'doors' now so those sales start rolling in (or trickling, but the rolling will come).
There is plenty you can do to bring customers to your website, so here is my survival plan for your website's marketing, focusing on the first six months of selling online. You can use just bits, rearrange parts, print it, pin it, post it or pocket it (sorry, going off track there), but remember: manage your expectations and don't give up. Your efforts will pay off and you will have an established online business in no time at all. "This time next year Rodney...".
Month 1
Write up as many blogs as you can to post later.
Blogs with new and interesting content will do so much for your website. They will ensure your website remains updated and current, provide the search engines with many opportunities to locate keywords, and provide great content that your customers can share! Make yourself a back stock of blogs that you can trickle out over the initial few months of your new website to ensure it remains well-nurtured. Remember, the key here is to write about stuff that your potential customers are interested in, thinking about the questions your customers might be asking, and then writing posts that answer these questions. For example, 'What metal should I wear if I am allergic to silver?'
Create your social media pages, then plan to use them.
Make sure you have created at least a Twitter and Facebook business page for your website. You can then use some of our widgets to add icons or buttons to your social media pages on your Create website. Plan some things you can post and share about your website and think of how you plan to keep these updated. Social media is not just about sharing crazy pictures of cats with your friends (although in my opinion that's a great pastime :) ) it can actually reach thousands of new customers, so it's important to utilise it well.
Google helpers.
Kickstart your relationship with Google by registering your business with Google's Places for Business for your business.
Month 2
Spend some time getting links back to your website.
A hugely important part of your SEO strategy is to get other websites to link to yours. Google loves this, but it isn't easy. If you work with physical products, a tried and tested approach is to send samples to other influential websites. Building relationships is key here, the goal is to get your website talked about!
Analyse your business in detail.
See what is selling well and what is not. As Alan Sugar would say, "smell what sells". Can you promote what is selling well more on your social media or as a featured product on your homepage? Using your Google Analytics account, can you see which products are not visited frequently? Can you promote these further to move them on? Is there a niche in your shop you could be cashing in on? Don't forget that trading online means you are competing with many other sellers, so it's important to establish and promote a unique selling point.
Month 3
Refine your keywords.
Research your keywords and update your strategy on your website. Keyword research is really important to bring the right kind of customer to your website. We've written about How to Choose the Right Keywords for SEO in our Help Centre and you can also download our Free Organic Keyword Planner Tool to help you organise your research and maximise your results!
Regroup your Social Media.
What social media are you using? Could you be using any more? Have you neglected any? Investigate some new social media; Pinterest is a great way to group your products in a visually pleasing way and Instagram is a fun way to share product images or pictures from your HQ. Don't forget these can post to your other social services too, so make them work doubly hard for you! For example, you can have an Instagram slideshow on your Create website, and share it on Facebook and Twitter as you upload an image.You are then hitting 4 different sources with content about your website at once! Read more about having an Instagram slideshow on your Create website here.
Month 4
Refine your meta titles and descriptions.
Revisit your meta titles and descriptions on all of your pages. How well are these working for you? Could your descriptions convince more customers to click through on your website? Read our guide on writing effective meta information for your pages here.
Add alt text to your content images.
An image alt attribute must contain a sentence of ten words or less that describes the image. These are important to tell the search engines, and anyone unable to see the image, what is it. As long as you are describing the image accurately, you can include keywords here for your SEO efforts. You can read how to add alternative text to your Create images here.
Share the love!
Get on your social networks and ask your followers to share your content or recommend your company. Your customers probably know of similar people who would be interested in your products and this will help build up your brand following. You could offer incentives for this such as 'recommend a friend' discount codes or competitions on Facebook for sharing your content.
Month 5
Check out your competitors.
Spend some time on Google searching for keywords associated with your site and decide which ones your site would ideally be coming up at the top of.Then, check out your competitors' websites. Can you spot any marketing strategy they are missing that you could utilise? You can draw inspiration from their great ideas and learn from their mistakes. Tools such as SEM Rush can be hugely useful for this kind of thing. The free version gives the top keywords your competitors are ranking for and also the top keywords that they are bidding on in Adwords, super undercover spy stuff!
Prepare your email marketing strategy.
Email marketing is a really good tool to sell your products. Start gathering email addresses to send to; include a sign-up form on your website and consider running a competition as an incentive for potential customers. Don't forget that, legally, you will need your customers' permission to use their address for email marketing, so make sure your intentions are clear. You may not have time to do email marketing right away, but it is never too soon to start collecting potential customer addresses for later on.
Month 6
Loyalty marketing.
This is all about retaining customers you already have and offering them incentives to keep them coming back to you. As you will have started to establish your website now, keeping the customers you have is more efficient than getting new customers. Think about some nice offers or surprises you could give them. Perhaps you could send them a small free item with their order, or surprise them with a discount voucher - get creative!
Get some testimonials.
Nothing establishes trust with new buyers like a good old-fashioned testimonial. Spend some time sending nice emails to previous customers asking if they would give a testimonial about your service. You could even offer them a discount code as a thank you for their time (and maybe get some repeat business too). Then display those glowing reports, either in their own special page, or dotted throughout your website and be proud of your achievements so far.
Hopefully these suggestions help give you some ideas for your first six months of trading. Obviously these may need to be tweaked or adjusted depending on the nature of your business, but we certainly hope they will give you some food for thought and get you raring to 'go live'.
Do you have any marketing and SEO tips or jobs you like to do in-between sales? Do you have any anecdotes from the first six months of trading that you'd like to share? Please post them in the comments below.
Related Posts