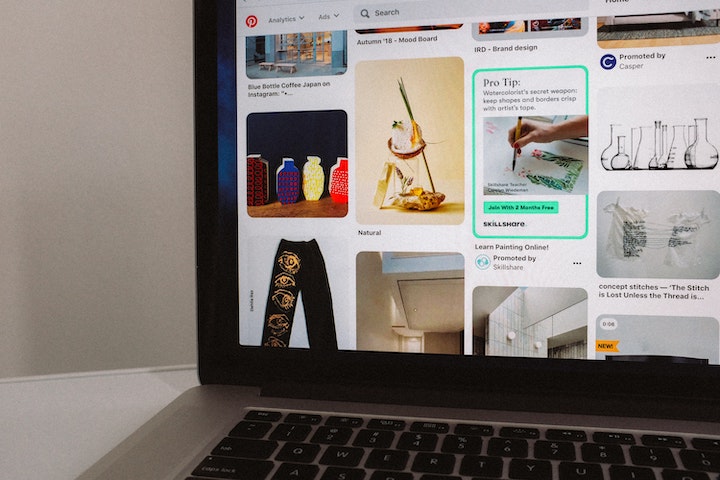 When connecting your Create product feed to Pinterest, before approving your application, Pinterest will review your website products and content. There may be instances where your application is rejected and Pinterest will state the reason(s) as to why.
If an application is rejected, you have a limited number of opportunities to appeal it. To help improve your chances of being approved the first time, we recommend reviewing your website content to make sure it contains the points listed below before your first submission.
Product Images
Pinterest is an image-focused platform, so making sure your product images are of high quality is important. It's important to make sure that all of your products have an image uploaded to them and where possible, try to avoid the use of any stock images.
Contact page
We recommend making sure you have a dedicated contact page on your website, which contains up-to-date contact details, including email address, phone and business address. Along with your contact details, this page should also have a contact form.
This page should be easy to find on your website, either on your main website menu, linked in the website footer or both.
About Page
It is recommended that you have an authentic and detailed About page, which contains up-to-date contact information and social icons for your business social profiles. We have a blog post covering what content to include on this page in more detail, which you can find here.
Delivery Information
We recommend having a dedicated page or at least a clear dedicated area on your website, covering your delivery information. Try to make sure this information is clearly visible and easy to find on your website.
Key points to cover are expected delivery or processing times and the costs involved.
Legal
We recommend having separate dedicated pages covering the following topics on your website.
Terms and Conditions
Refund Policy
Privacy Policy

With your refund policy, if you are giving specific rules about products which can or can't be returned, please use examples of actual product types you sell from your own website.
At the very least, a link to these pages should be added to your website footer, but it is worth considering including them in your main website menu structure.
If you need help with how to link to pages from your website footer, please see this help guide.
If you need some extra guidance about how to write the above content and what to include, we recommend reviewing our blog post which covers this in more detail here.
Social Icons
We recommend adding social icons that link to your Pinterest (and other social profiles) to display in your website header and footer. If you would prefer for them to only be displayed once, we would suggest your website header of the two options.
You can enable social icons to display in your website header and footer by accessing the Design area of your Create account. Please see this help guide for further instructions.