We're pleased to announce that Klarna, the flexible options payment gateway supported by Create, now features On-Site messaging you can display on your website. On-site messaging is a great way to let customers know even before they decide to buy, the different payment options you have available as they browse your site.
Klarna is a payment gateway that offers different options for your customers to complete their purchases. With Klarna, you can allow your customers to pay for their goods in split instalments, 30 days later or by finance. This can be very useful for shops with higher-priced items as it will empower your customers to pay in the most convenient way for them. This level of payment convenience could lead to higher-value baskets and improved conversion rates.
Klarna isn't just convenient for your customers. The gateway entirely handles the payment process, so you don't need to get involved in following up on payments. You will be paid in full as soon as your customer makes their purchase, regardless of which payment option they choose.




Why Customers Love Klarna

There's no consequence to your customers choosing to balance their payments over time or pay later, with Klarna's flexible payment options. The service is free to use for your customers with no interest on their monthly repayments. Plus there's an immediate decision on whether your customer is eligible for credit. It's an easy way for your customers to spread the cost and plan ahead with their budgets when shopping at your store.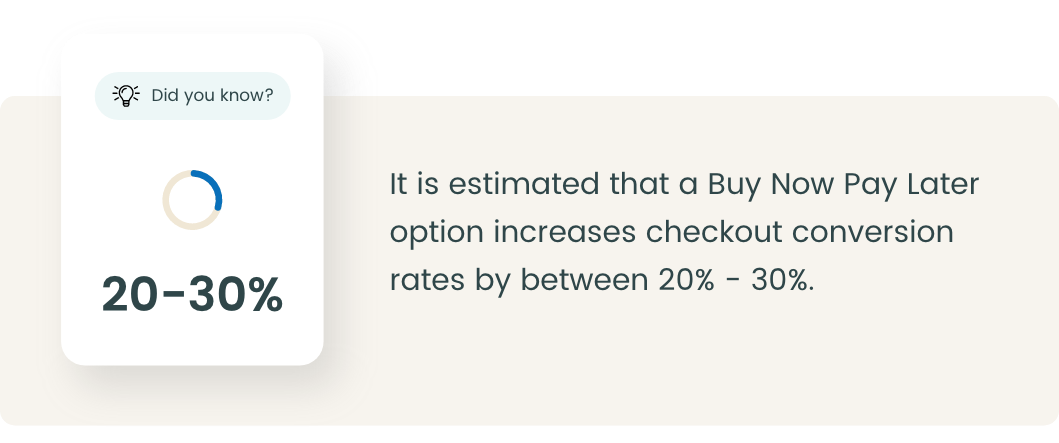 Klarna works by breaking down the price of a product or basket into three equal amounts spread across three months (depending on your customer's region). Or they will be able to delay the full payment for 30 days. Your customer can see the full breakdown on your website before they make their decision and pay. Regardless of which option they choose, you will always receive the full payment from Klarna at the time of ordering.



Why Merchants Love Klarna

Having a pay in instalments or pay later option on your checkout (available on our Business package) can be a huge bolster to the success of your online store and help you to increase your revenue. You don't need to wait around or chase up your customers for payments either as Klarna will pay you the full amount and take responsibility for payments on their end.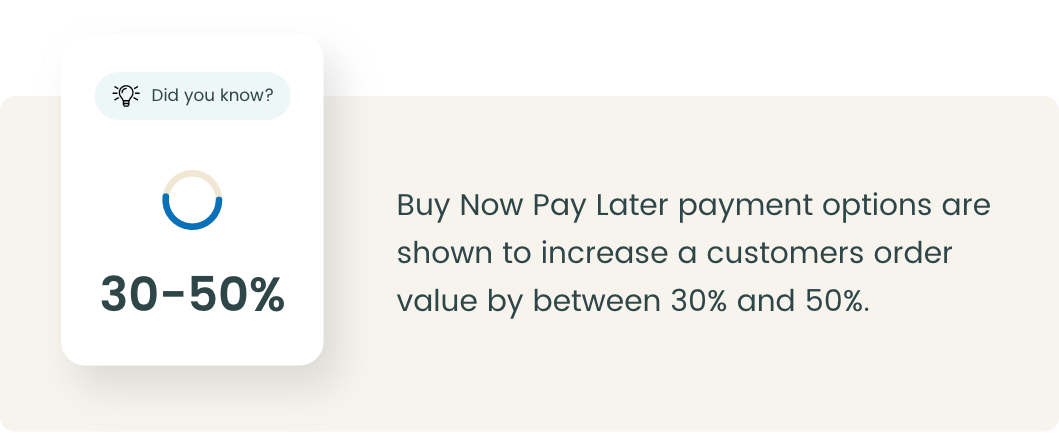 Utilising such a well-recognised brand at the checkout is crucial in helping to build trust and make more sales. Offering Klarna at the point of payment gives you and your customers more freedom and choices.


Klarna On-Site Messaging

Newly available on our Business package is a range of automatic On-Site messaging that you can easily enable to communicate to your customers that Klarna is a payment option your website offers.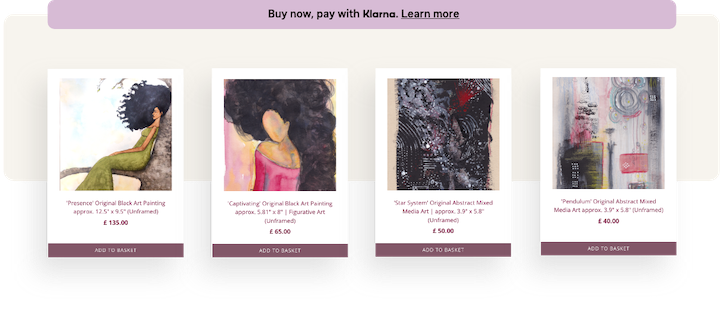 Delivering the right payment message at the moment of consideration can increase both conversion and average order values. Use our payment messaging widgets to show payment options based on item price or basket size. We're pleased that we can now provide an easy way for you to make it clear to your customers that flexible payment options are available.




The messaging can appear in three places on your website - on your category pages, product pages and within the checkout and each automatically links to Klarna's guidance in case your customer wants to find out more.
It's straightforward to turn on the messaging, just enable a toggle switch and you can choose which sections you want to show the messaging on so that it is customised to your needs. You can even customise the colour of the message badges within your Klarna account, allowing you to tie it into your website branding.
Get Started

If you are on our Business package, then you can start using Klarna and the On-Site messaging right away! Further details of how to activate it and enable the messaging can be found below:
How To Setup Klarna As A Payment Gateway
How To Add Klarna On-Site Messaging
If you are interested in using Klarna or have any questions about our Business package, just get in touch with your Account Manager who will be happy to advise further.
Special thanks to Staceyanncole.com for taking part in this feature and showcasing the Klarna On-Site messages on their beautiful website!



*Statistics pulled from CNBC.com September 2021:
https://www.cnbc.com/2021/09/25/why-retailers-are-embracing-buy-now-pay-later-financing-services.html