Jump to Section:
What is a 'Meet the Team' Block?
You can give your customers a peak behind the scenes by having a section of your site to introduce the people who work for your company.
There are two versions of the 'Meet The Team' Block. Both can be edited in the same way, and you can choose to have a Block Heading and Block Introduction in the Block Settings regardless of which layout option you choose.


---
How to Add the 'Meet the Team' Block
Click Content on the top menu

Click Edit This Page (the pencil icon) next to the page you are going to edit

Click the +Add Block button

In the Block filter menu, click the Team filter

Select one of the 'Meet the Team' Blocks from the Block Selector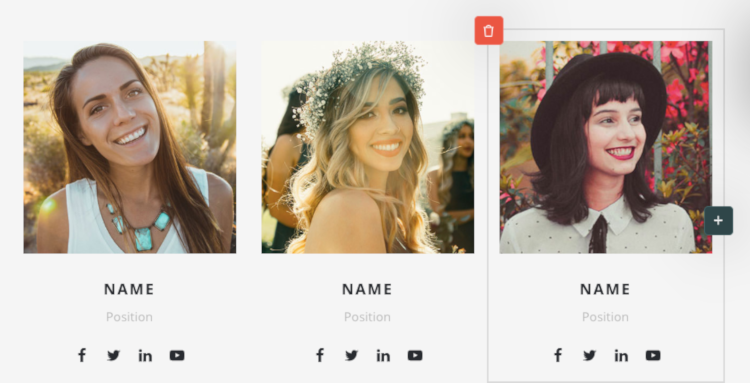 How to Add a Team Member
When hovering your mouse anywhere over a 'Meet The Team' Block, at the right-hand side of the last item in the Block, a + icon will appear. Clicking this will add another section for you to customise.


How to Remove a Team Member
When you hover over a section within the Block, a red trash can icon will appear in the top left corner of the image which you can click on to remove it.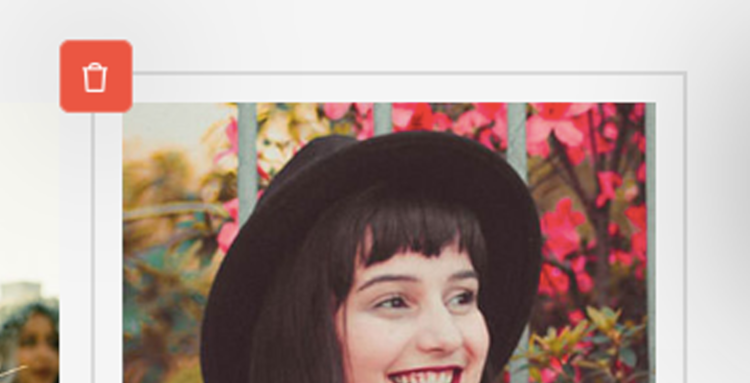 How to Edit Block Elements
By hovering over the image you wish to change, you can edit the Image Settings, Crop the Image or set up a link from it.
You can also edit the Name and Position options by simply clicking on the option you wish to edit and replacing them with your own text.



Once you have finished editing, make sure you click the Save Page icon in the bottom left-hand corner to save your changes.