We're pleased to announce that Klarna, the flexible options payment gateway, is now available to add to your checkout in Create. This convenient new payment option has been widely requested and will help transform how your customers pay for your products.
Klarna is a payment gateway that offers different options for your customers to complete their purchase. With Klarna, you can allow your customers to pay for their goods in split instalments, 30 days later or by finance. This can be very useful for shops with higher-priced items as it will empower your customers to pay in the most convenient way for them. This level of payment convenience could lead to higher-value baskets and improved conversion rates.
Klarna isn't just convenient for your customers. The gateway entirely handles the payment process, so you don't need to get involved in following up on payments. You will be paid in full as soon as your customer checks out, regardless of whether they want to buy now and pay later.
Since 2017 Katie Barnes has been running her Academy for nail professionals online through her website. She has started accepting payments through Klarna, the buy now pay later gateway, and whilst it's usually seen as a method for customers to purchase items like fashion, Katie has seen success with Klarna and increased sales to other business owners.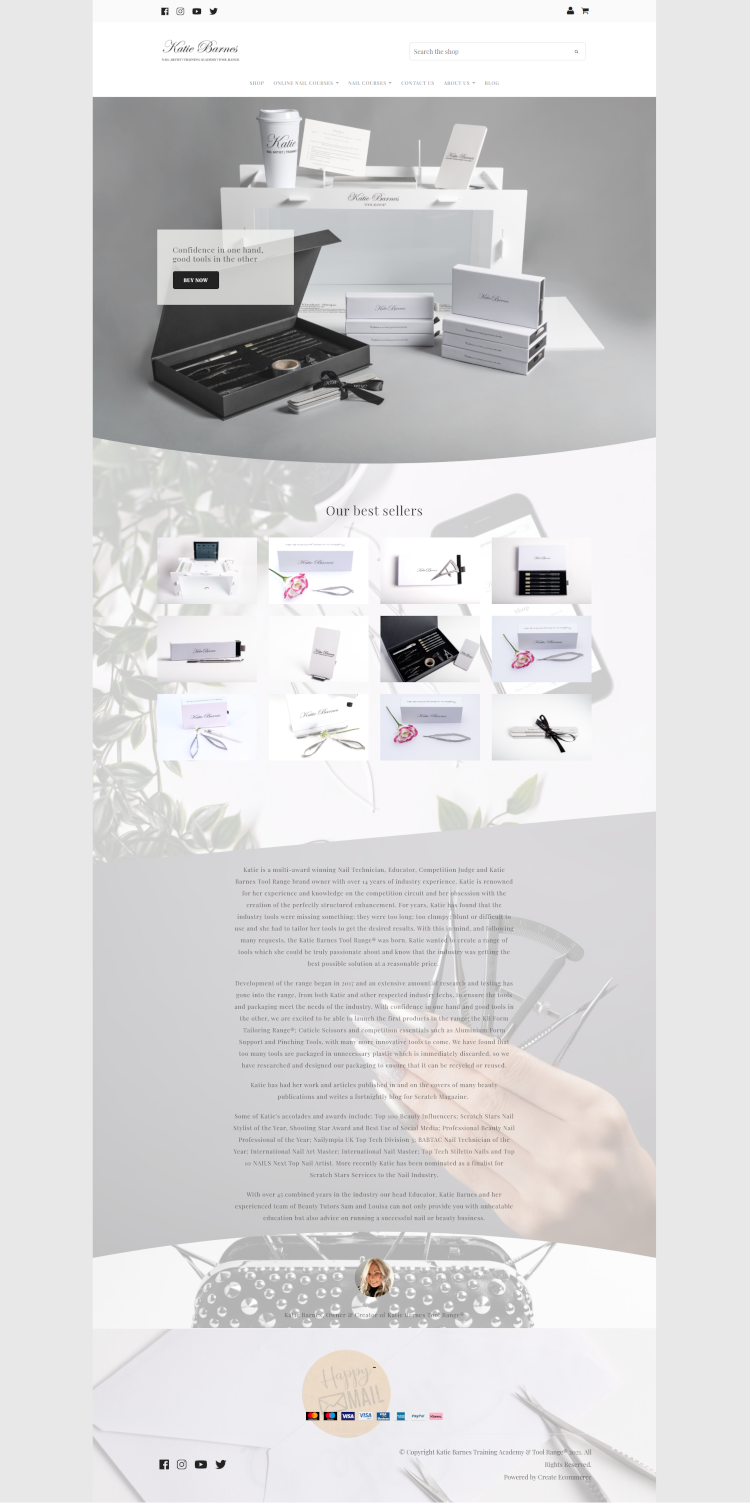 She shared her industry experiences over the last year with us and told us that "Since the pandemic, business owners in the nail industry have had the additional financial loss of throwing out all of their stock due to expiry dates and the inability to trade for months on end.
As well as loss of earnings, the replacement of stock upon reopening put an additional financial burden on our professional customers in the nail and beauty industry. Being able to offer a payment provider like Klarna where our customers would pay at a later date meant they could replenish their stocks in advance and as a fellow small business, we would also not be out of pocket.
Klarna is a simple solution to allow customers to purchase their products, earn money and then pay for those products. As Klarna pays us the money upfront and the customer can pay later, it benefits both businesses in the transaction."
Katie has not only found that Klarna is used for larger purchases but also, predominantly, by customers purchasing around £30 worth of goods. Thus highlighting that Klarna provides a level of convenience to many more customers regardless of price point.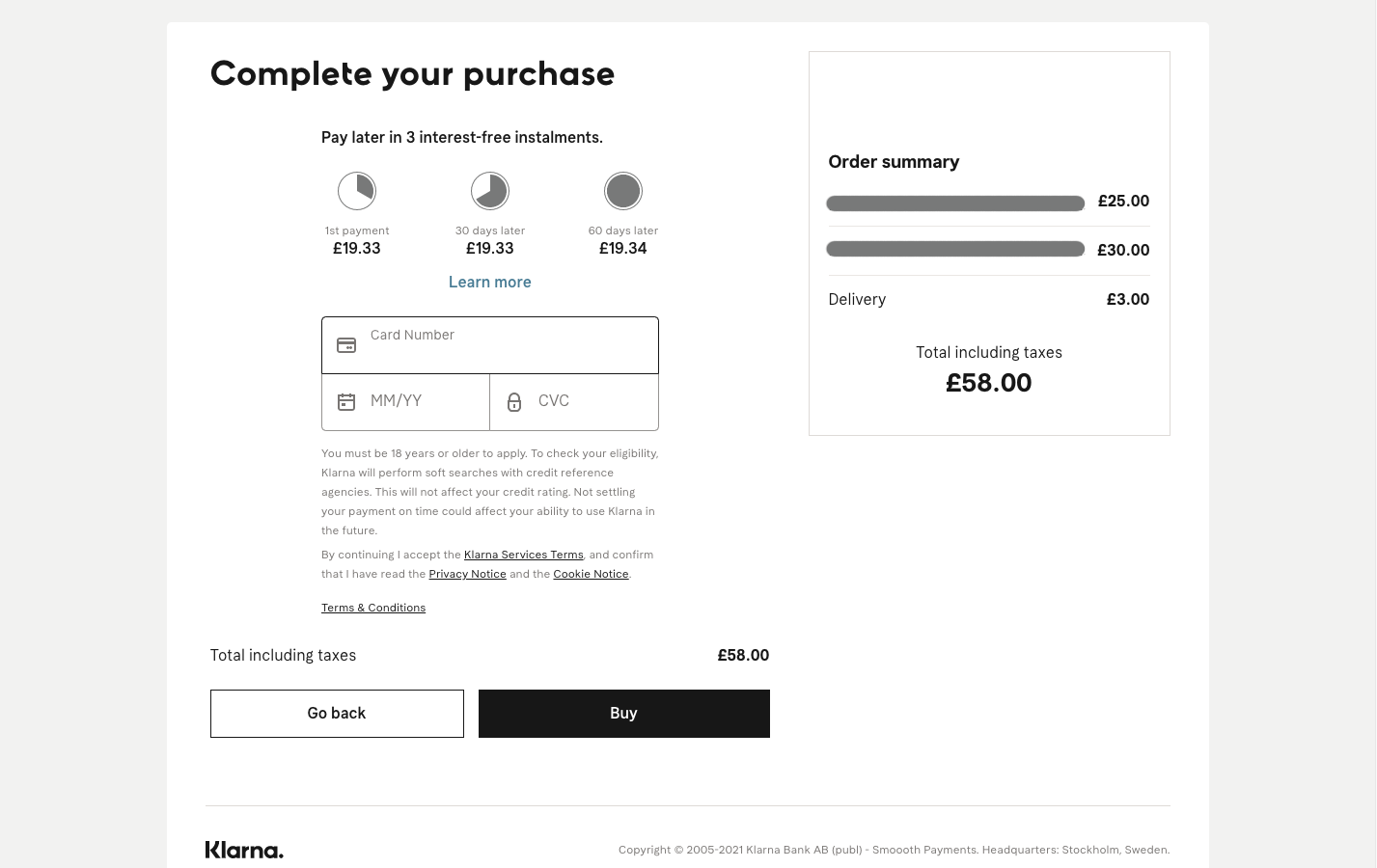 Adam, one of our expert Customer Account Managers here at Create, has been managing the release of Klarna to make sure everything runs smoothly and as expected. He's delighted to see it go live and says:
"We know that having support for a 'buy now, pay later' payment gateway has been something a lot of Create customers have wanted for a while, so it's great to finally be able to offer this by working with Klarna.

In order to bring this feature to fruition I've been working closely with Joel, from our Technical Team and a small group of customers to help get the Klarna integration to the point where it is now, ready for all our customers to use on their websites. It's been great to see the development of this feature and to see the final version being used.

We are very grateful to those that helped test this feature as a lot of the final integration is based on feedback we received during this stage and we hope your customers will appreciate seeing it as an option."
- Adam (Create Account Manager)
Klarna is available to customers on our Business package. For more information, here's how to get started with Klarna >>