Once you have orders populated in your Order Management, you might find occasions where you wish to view orders of only a certain status, payment gateway or time-frame. Using the Filters tool, you can specify a selection of different variables to filter which orders are displayed.
Using the Filter system you can filter orders using the following variables:
Date
Order Status (Pending/Cancelled etc)
Payment Gateway (Create Payments, PayPal etc)
To access the filters, please follow the steps below:
1. Click Shop from the Top Menu, followed by Order Management in the left-hand menu
2. Click the Filters tab (see image below)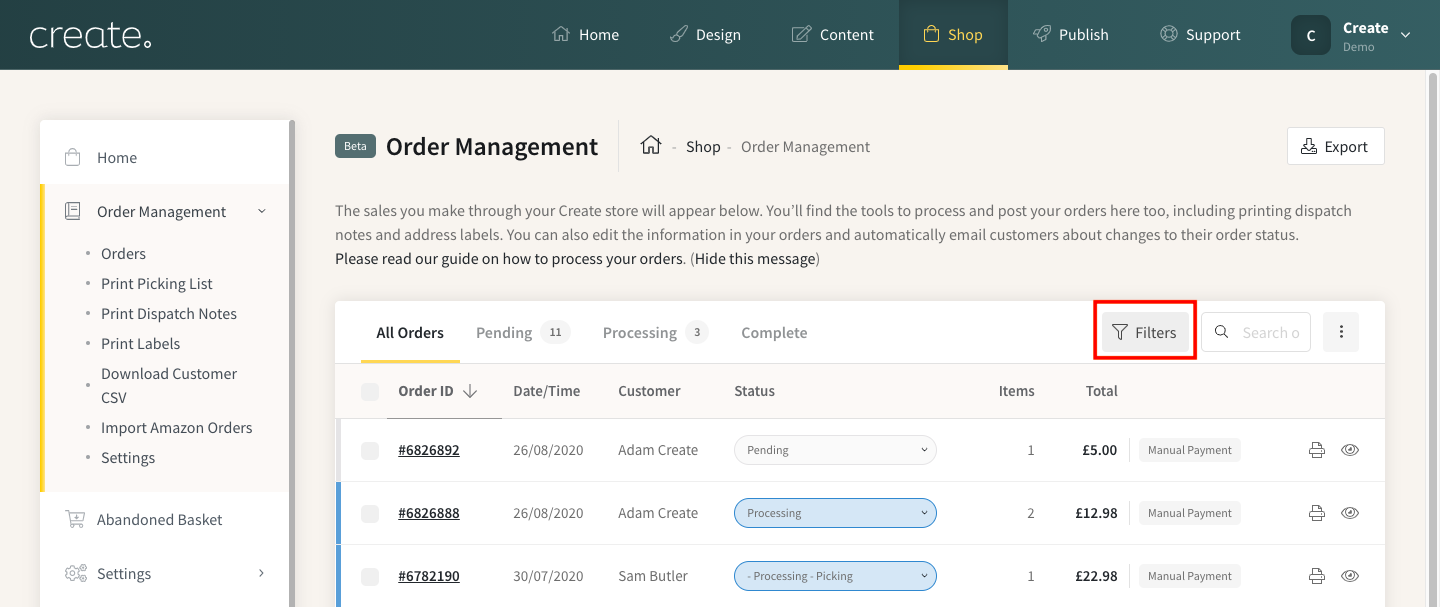 A Filtering panel will slide into view, displaying the different filters available to you: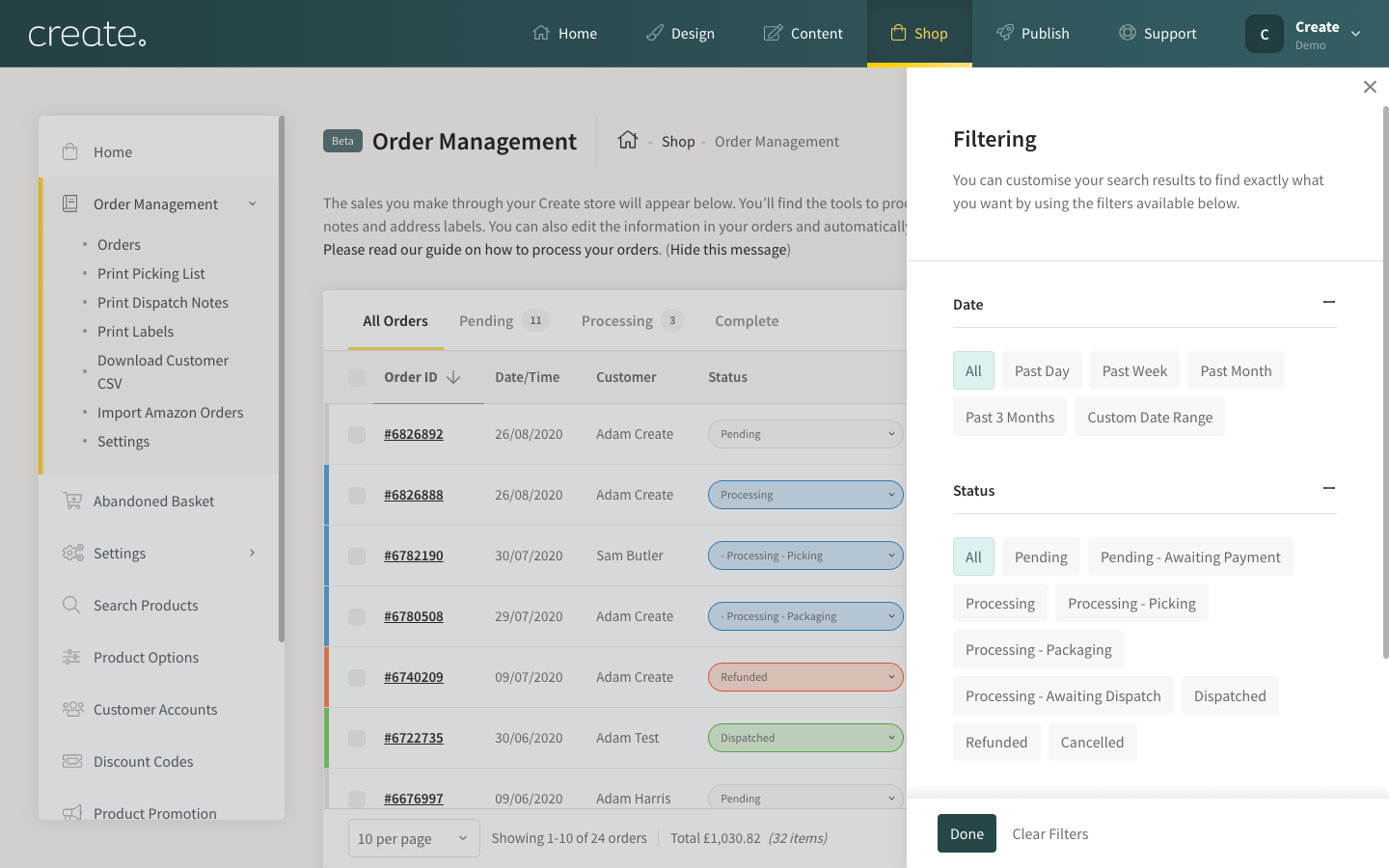 3. Click on the various filters you wish to restrict the results
4. Click Done to have orders displayed that meet the active filters you selected.
Clicking Clear Filters will quickly remove all active filters and will return to displaying all orders in the Order Management.
Please note that if you leave the Order Management screen for another section of the app, any active filters will be removed.