Blog > Free Watercolour Website Graphics
Posted By Create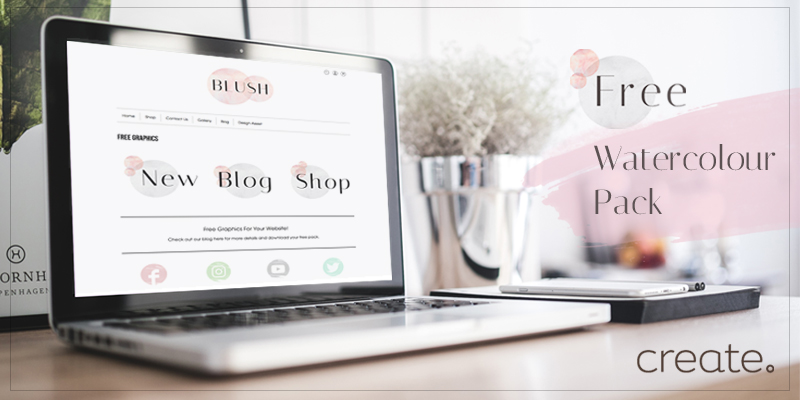 Do you want new graphics for your website? Download our FREE Watercolour Pack today! Designed especially for you, and by popular demand, this complete pack includes free social icons, badges, dividers and more.
At Create, we are continually developing our website themes and templates for all industries.
This Watercolour Pack can be used to compliment your chosen website theme with muted colour schemes! - perfectly.
Simply download the .Zip files of the graphics pack, and add any elements you want to your site.
Download FREE Watercolour Pack
Download additional PSD files for FREE here
The .Zip file includes .JPG and .PNG files ready for you to upload to your Create account. Feel free to download the .PSD extra pack which will enable you to edit the colours, text or more.
Tips - best used with a white content background, see our Design Assets page for full preview of the watercolour graphics. Guide on how to link your images to pages or social media profiles.

Want to try these graphics out and build your own website? Start your free trial with Create now.
Want Your Own Website?
Start Building Today!
No credit card needed. By submitting this form you agree to our
T&Cs
and
Privacy Policy
.
Don't forget to download your free pack today!
Download FREE Watercolour Pack
Download additional PSD files for FREE here