Blog > 3 Legal Tips for Small Business Websites
Posted By Create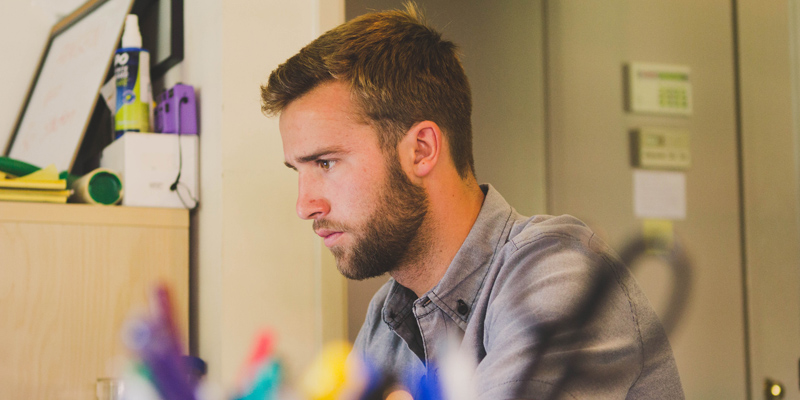 Presenting your company online means there will be rules and regulations you must adhere to - it can be tough to understand the various legislations and requirements your business must comply with. Want to legally sell via the Internet? Make sure you are not making these mistakes on your website.
When designing your site and creating your ecommerce store, there are certain considerations you must make to ensure you comply with legislation. See the Electronic Commerce (EC Directive) Regulations for an in-depth look.
Here are 3 common mistakes made every day that can have a detrimental effect on your business - avoid these and you will be well on your way to becoming a successful online retailer.
1. Not displaying the correct information
It is your responsibility to ensure the information you provide on your site is accurate at all times. We are frequently asked "What must I display on my website?" and, in short, there are 3 key areas to address. These are:
Full company details displayed
Accepted methods of payment – logos clearly displayed on home page and checkout
Your Terms and Conditions, including your Refund Policy
If you process credit and debit cards through your ecommerce store, the company you choose to use will have requirements too. For example, the products and services displayed on your website must be representative of those you listed when signing up to their service.
Want to know more about accepting card payments? Read our blog "How To Accept Card Payments On Your Website".
2. Not protecting your business
Having strong 'Terms and Conditions' and 'Refunds' policies on your site not only protects your business but it offers transparency to your customers, which instils confidence in the company meaning consumers will proceed to purchase.
You should be friendly, detailed and fair. If your policies appear to be rude or unjust you will lose sales, this is not good for your business. While we hope no-one will wish to return an item, offering instructions on how they can do so, should they meet your requirements, will reinforce trust leading to increased sales.
Detailed policies, for example including items that are not eligible for return, will ensure you are protected against complaints and unreasonable refund requests. If you sell personalised items we recommend both your 'Terms and Conditions' and 'Refunds' policies clearly explain responsibility (spelling mistakes for example) and if/when these items may be returned.
See our blog "How To Write The Best Terms & Conditions" for more tips.
3. Not being clear enough
You must provide a detailed description of the service you provide or the goods you are selling. But also offering more detail about your company, your policies and your products can lead to increased engagement with visitors to your site, potentially improving your visits to sales conversions at the same time.
Why not have a dedicated page about your postage options? This will allow you to explain the choices available, as well as any restrictions in place. For example, if you only ship within the UK – and don't post to the Outer Hebrides then you should be clear about this. You could include a custom form in this area if you would like customers to get in touch for a quote, perhaps if they are placing a large order, or do in fact live in the Outer Hebrides.
Being clearer, and more detailed, for your customers will allow them to engage with your site, whilst ensuring you are compliant with Consumer Contracts Regulations.
If you are selling consumable foods then you should pay particular attention to food laws. The Food Standards Agency have a helpful guide to get you started - "Distance selling guidance for food businesses".
Did you know The Cosmetic Products (Safety) Regulations 2008 will apply to anyone selling cosmetics? These are defined as 'any substance or preparation intended to be placed in contact with the various external parts of the human body with a view exclusively or mainly to cleaning them, perfuming them, changing their appearance, correcting body odours, protecting them, or keeping them in good condition'.
There's a lot to consider when your business starts trading online and we recommend speaking with a business advisor, lawyer or accountant to help understand your responsibilities. Trading Standards Institute also provides a extensive service and are there to support you.
Got a question? Simply comment below or contact your Account Manager at any time, we're here to help.
Related Posts