If you are looking to use Pinterest to showcase your products or content, they allow you to claim a website. By doing this You can monitor analytics and ensure your name or brand name appears on every Pin created from your sites.
To claim your Create website with Pinterest, please follow the steps below:


1. Log in to your Pinterest account.

2. Access your Pinterest account settings

3. Click Claim Account from the left-hand menu

You will be presented with several different methods to claim your website. We recommend the first option, Add HTML tag
You will need to copy the meta tag generated for you.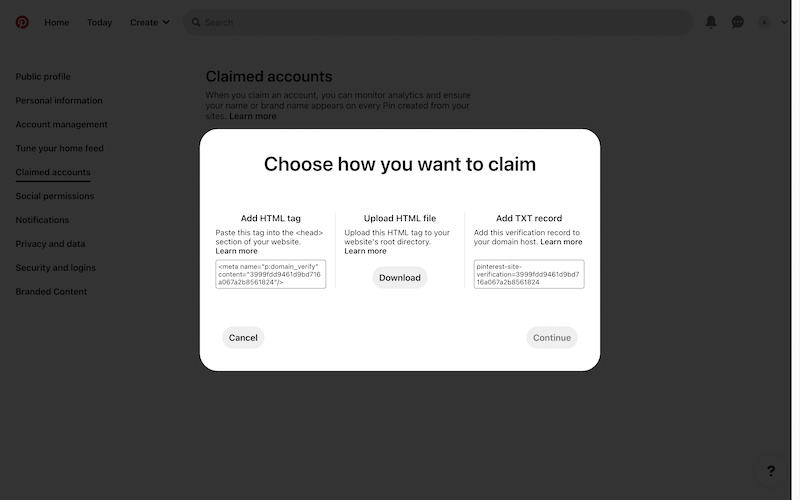 Next, you will need to add this to your Create account:
Click Content from the Top Menu.


Click Page Options next to your website's homepage.


Click the Meta Info tab.


Paste your Pinterest meta tag into the "Custom <HEAD>:" field.


Click "Save Changes".


Republish your website.

Back in your Pinterest account, you can now click Continue and you should be able to complete the verification.