If you wish to remove an entire order from the 'Order Management'' area of your Create account, you can follow the steps below:
1. Login to your Create account
2. Click on 'Shop' in the Top Menu
3. Click on 'Order Management' in the left-hand menu'
4. Open the order you wish to remove the customer's details from by clicking the 'eye' icon
5. Click the 'Delete Order' button shown at the top of the Order Details screen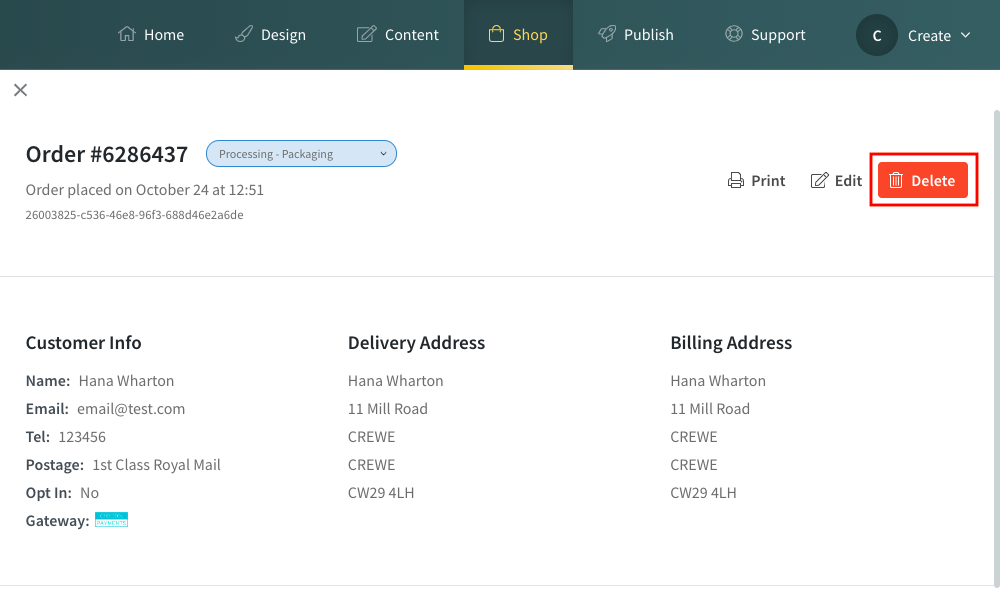 6. Confirm in the pop-up that you do wish to remove the order. Please note, the order will not be retrievable once you have chosen to delete it.
Once you have agreed, you will see a pop-up message confirming that the order has been deleted.