Jump to Section

What is Vimeo?
Vimeo is a free service that allows you to upload and share video content. It is especially good for longer, high-definition videos.
Their platform uses HTML5 which enables them to host your video content at the highest quality with the fastest loading times available. This means that you can display your videos anywhere and they will perform at their best regardless of where they are viewed from.
They offer a completely free package as part of their service. However, a premium package offers support, upgraded storage and a vast array of customisation and interaction tools to take your videos to the next level, without any advertisements interfering with your audience's experience, making it the choice alternative to YouTube for professional videographers.
Using a HTML fragment you can easily embed a Vimeo video on your site. This guide will explain how to achieve this:
How to Get the Embed Code From Vimeo


Open the Manage Videos drop-down from the top menu

Click My Videos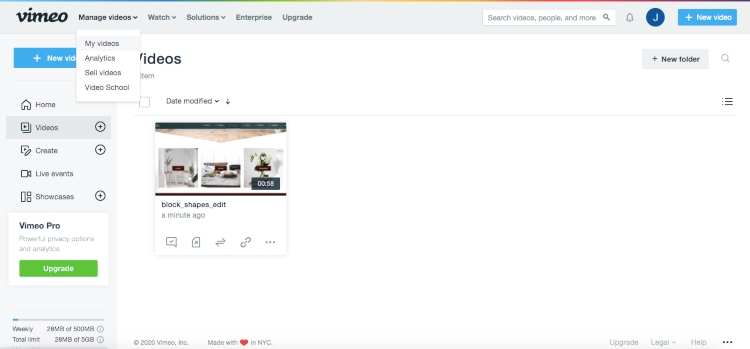 Open the video you would like to share from your library


Select Copy Embed Code
How to Add the Embed Code to a HTML Fragment
Once you have the embed code, you'll need to add this to an HTML fragment.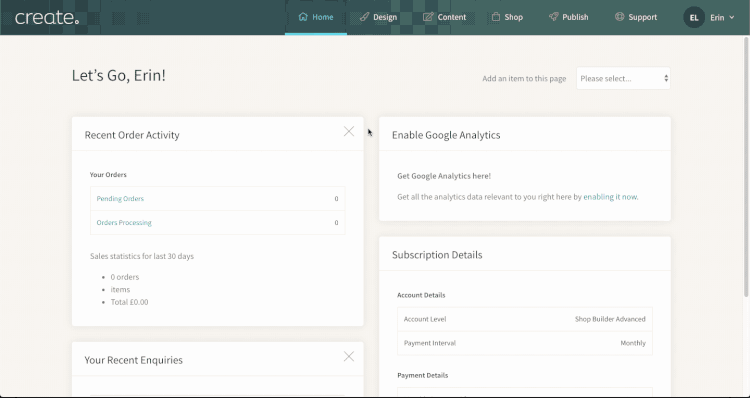 Select Content on the Top Menu.

Click HTML fragments from the left-hand menu.

Click the Add HTML Fragment button in the top right

Give your HTML Fragment a description for reference (e.g. Vimeo Video)

Paste the embed code into the large HTML Code box.


Click the Add HTML Fragment button.
You will be returned to the HTML Fragments screen where your new fragment will now be listed.
How to Add the Vimeo Video to a Page
Once you have created the HTML fragment with the video, you will need to insert it onto one of the pages of your website. To do this, take the following steps:
Click on Content on the Top Menu.

Click Edit This Page (the pencil icon) next to the page you would like to add the video to.

Click the + icon in the bottom left corner to add a Block.

Select Custom from the drop-down menu.

Drag and drop a Custom Element Block onto the desired place on the page.


Click the + icon above the placeholder

Select HTML Fragment from the drop-down menu


Select the Settings icon on your HTML Fragment

From the drop-down, select your Vimeo Video HTML Fragment





Save your changes
You can now preview and/or publish your site to see your video working on your page.