We have recently updated the new page preset screen within the Create app. The image below shows the updated page types that you can now choose from when adding a new Content page to your website.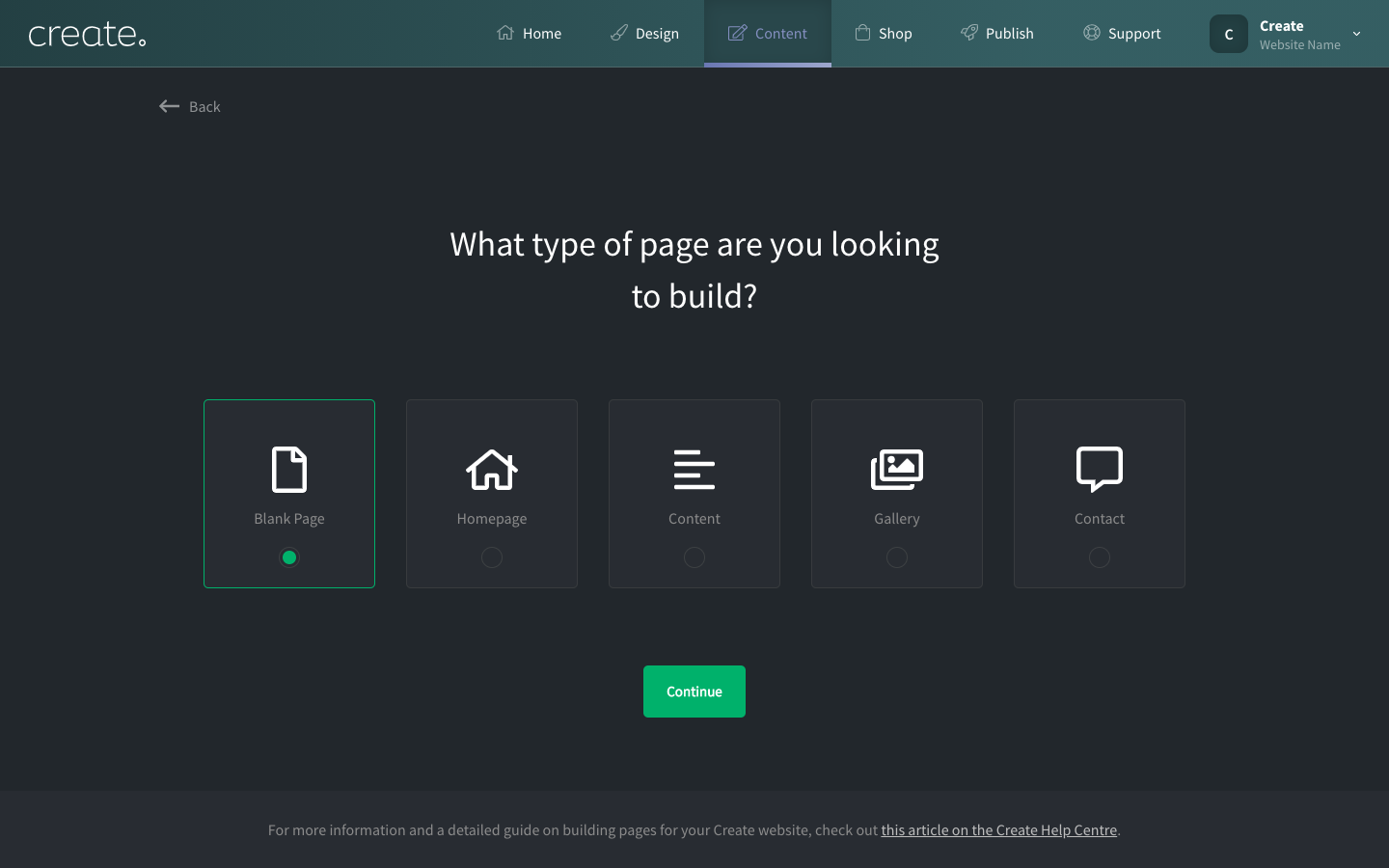 The presets include:
Blank Page
Homepage
Content
Gallery
Contact
Page presets are shortcuts to finding a page layout which is close to what you are looking to add to your website. We have vastly increased the number of page variations you can choose from for each of the page types we offer.
Once you have selected a page type, a gallery of different page presets will be displayed for you to scroll through and choose from. Simply click on the one one that best suits your needs for the page you wish to make.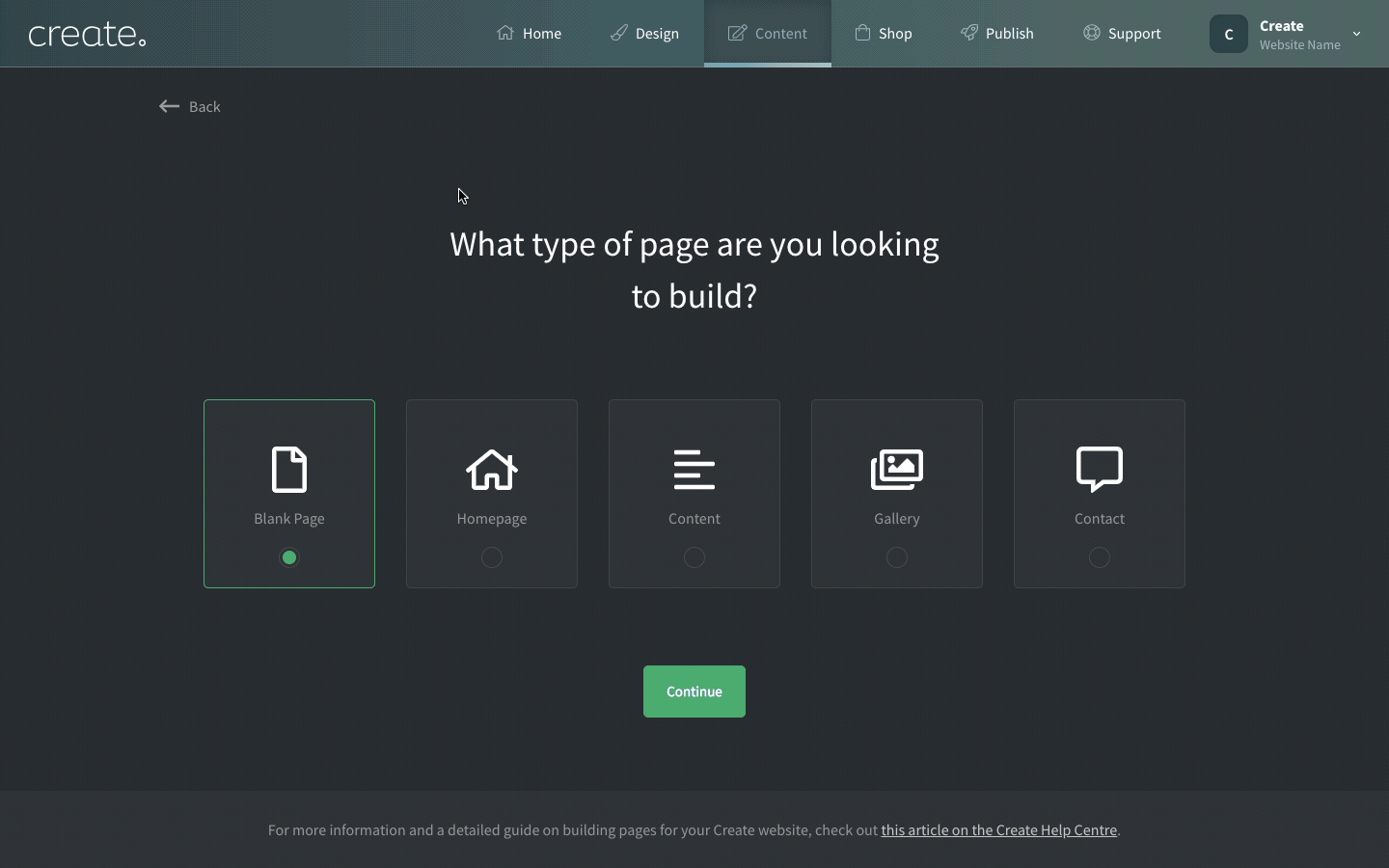 Each page preset, aside from the Blank Page, will come pre-made using a range of different blocks. These can be adjusted and altered to your liking, they are not locked to the layout we have chosen.
Home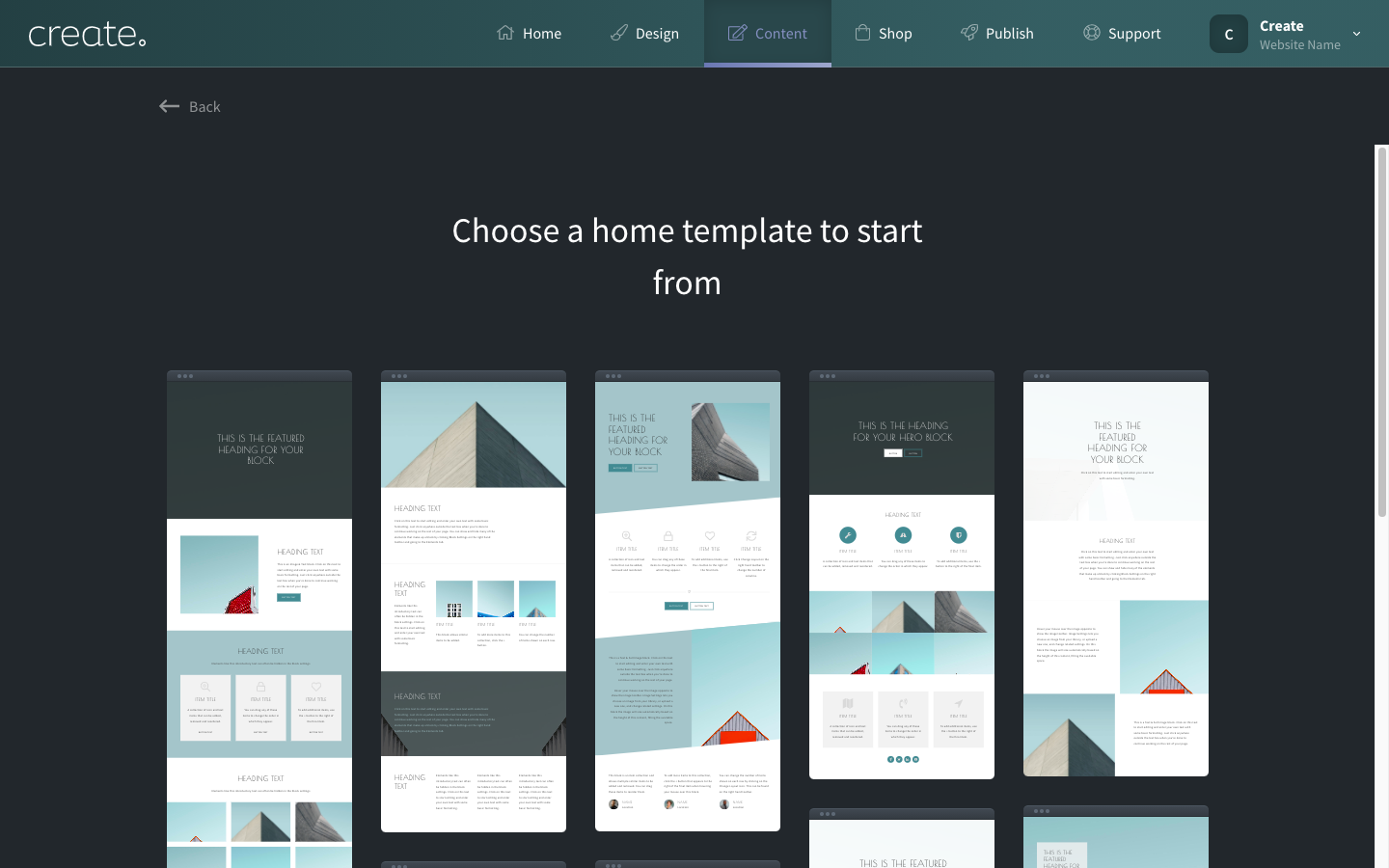 Content

Gallery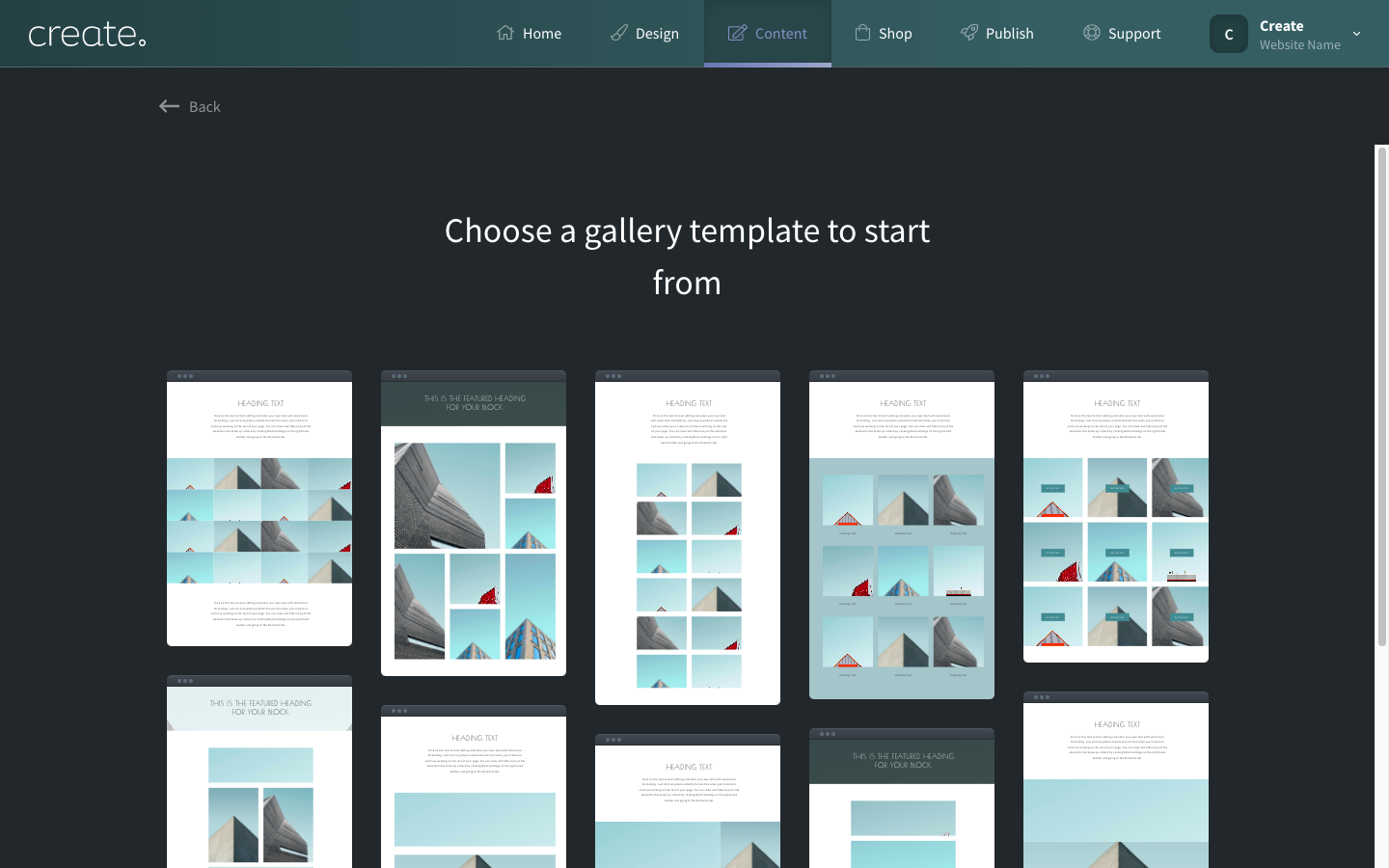 Contact