Block Shapes is a new feature that allows you to add exciting design styles to your Blocks on Content Pages:
There are six new Block Shape variations for you to choose from, allowing you to control how each block transitions into the next. You can experiment with a selection of them to create a completely new custom style for your website!
How To Use Block Shapes:
Click Content from the top menu
Select Edit This Page (pencil icon) on the page you would like to apply Block Shapes to
Click Block Settings (right-hand toolbar) on the Block you would like to apply a Shape to.
Click the Style tab and scroll to the bottom.
You can select a Top Shape and / or a Bottom Shape. Select which style you would like to apply using the drop-down boxes.
Save your changes and publish your site.


It's not possible to apply a style to the top of your first Block or to the bottom of your last Block on the page. However, you can still apply a style to these areas by using a blank Presentation Block:


Click the +Add Block button


Select the Spacer filter from the Add Block selector and click the Spacer block


Place it either above the top of your first Block or below your last Block depending on where you would like to apply a Block Shape


You can adjust the padding of your Blank Space Block by going to Block Settings in the right-hand menu (toggles icon)


You can now apply Block Shapes to the top and bottom of your page.
Examples
Below are a few examples of the styles you can apply using the Block Shapes feature. We've labelled the images with the names of the shapes used so that you can easily choose the ones you like for your own website.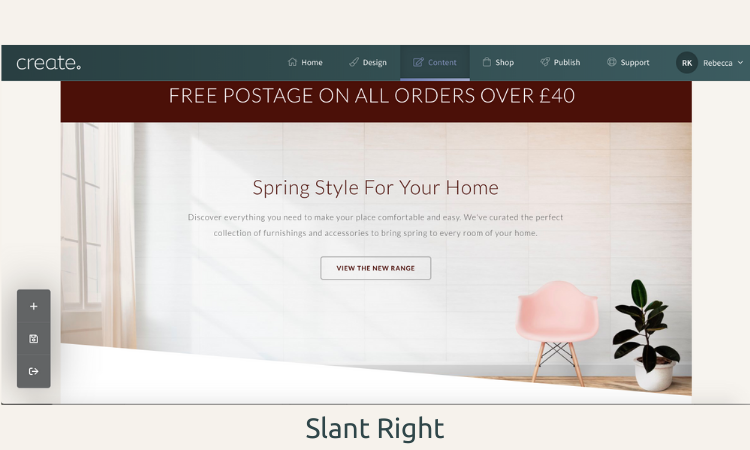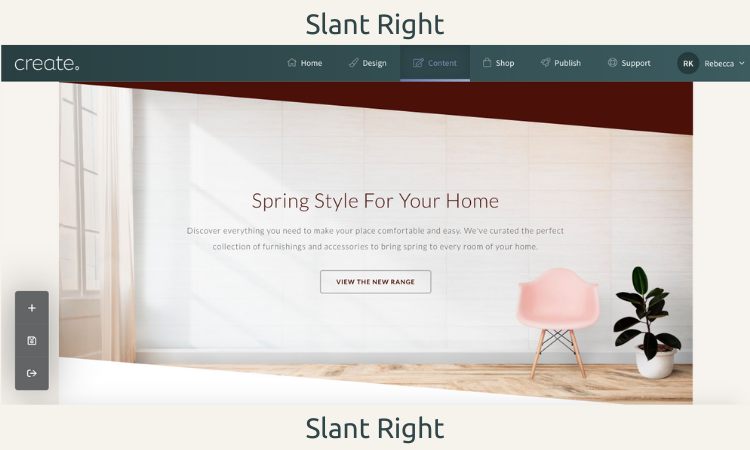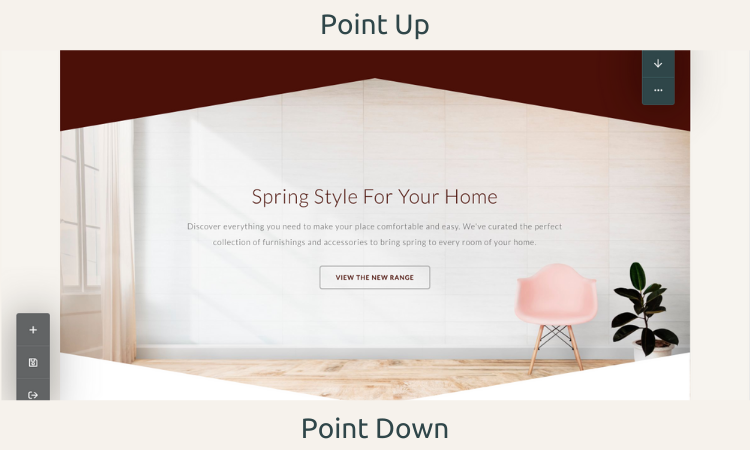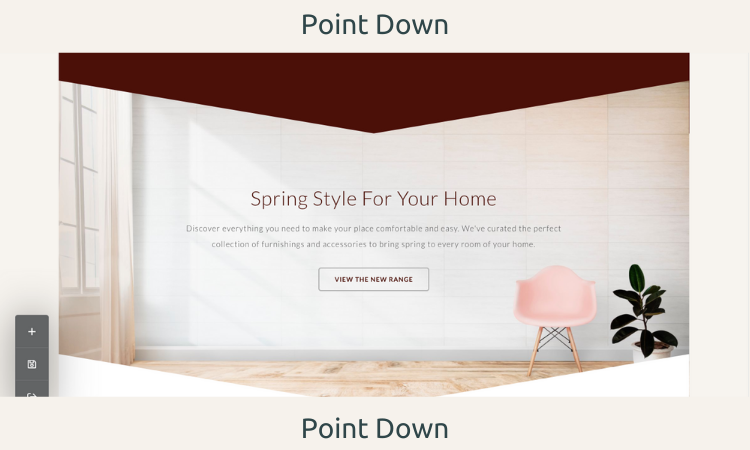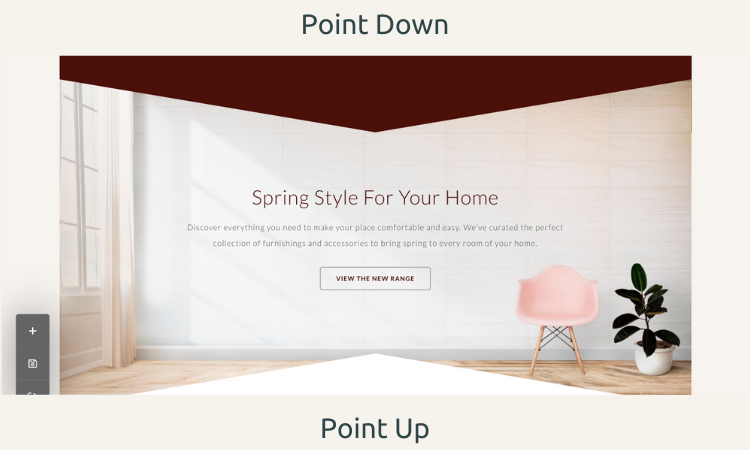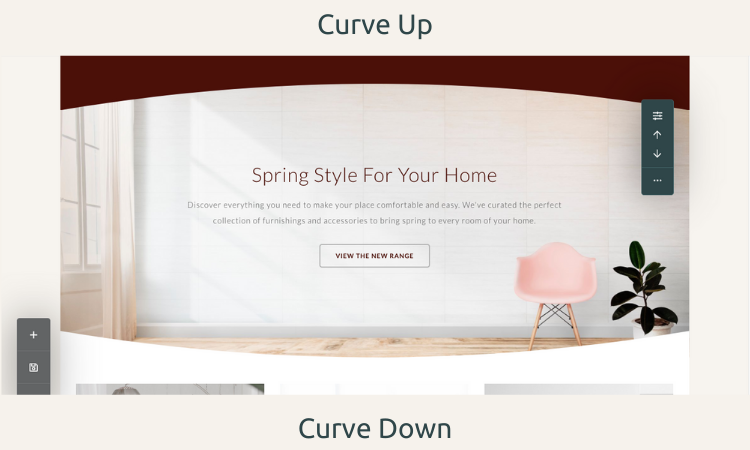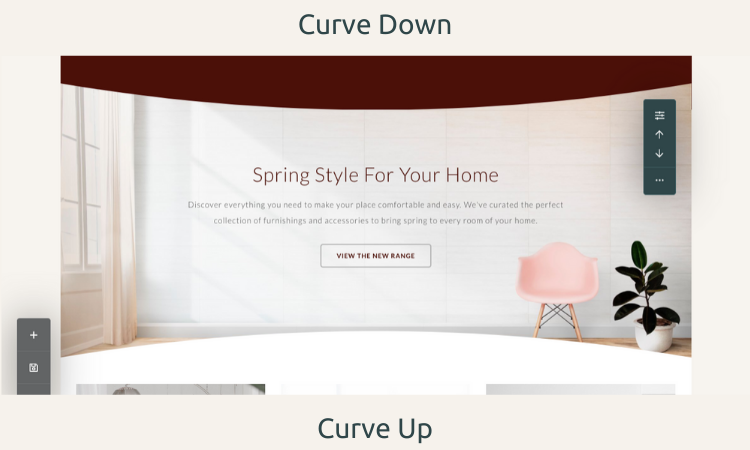 Feedback
If you have any feedback you would like to share with us on this feature, please contact your Account Manager who will be happy to help.