Shop sales can be of much benefit to many retailers at certain times during the year. That's why Create offers a great feature so you can easily generate and run a sale within your shop.
Whether it's a January sale and you want to get rid of some leftover stock or you simply wish to run a sale for promotional purposes, there has never been an easier way to set this up, and this guide is here to assist you along the way.
To get started creating your shop sale, follow the steps below:
1. Log in to your Create account and click on the "Shop" button in the Top Menu.
2. You will then see a number of items listed in the left-hand menu of the "Shop" area. Click on the "Shop Sale" item.
3. Next click the "Add New Sale" button to start creating your Shop Sale.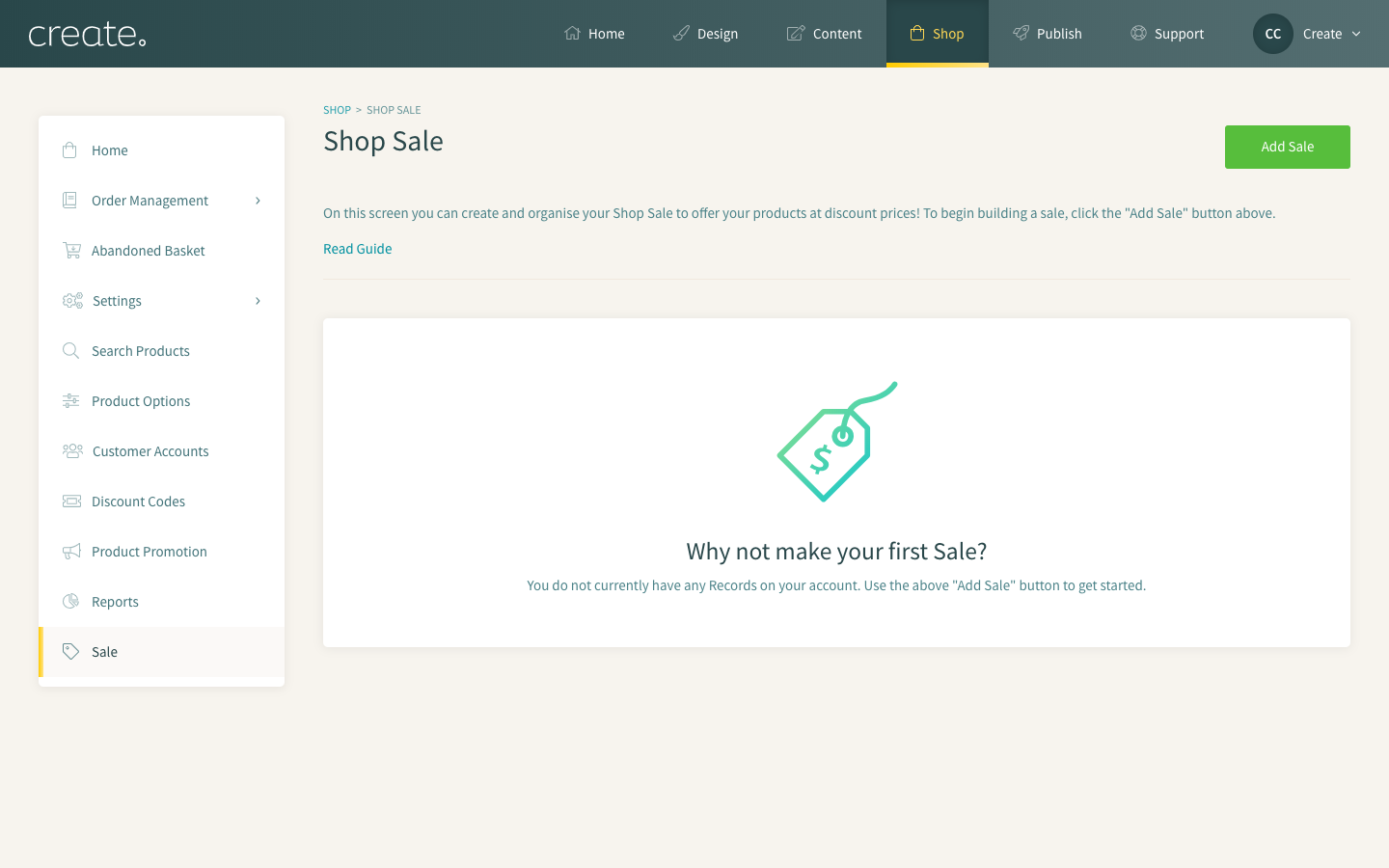 4. First you need to give your new sale a name, for example, "Summer Sale".
5. You can select the specific category you wish your Sale items to be located. You can either have them displayed in an existing category or you can set up a new category for them to be located in.
6. You can adjust the text shown on your sale banner on each product using the 'Sale Banner Text' option, then click "Save & Add Products".
7. Here you will set up rules and add your products - see our guide "Using Rules With The Shop Sale Feature" for more details
8. When you're ready to turn the sale on, simply toggle it to 'Running' and you're set.
The Shop Sale feature is available on the Professional and Business packages. See our package comparison page for more details. Depending on your account level, you can manage and store multiple sales at one time - why not use our Scheduled Sales feature and you can save time and plan in advance!