If you wish to remove records from the 'Abandoned Basket'' area of your Create account, you can follow the steps below:
1. Login to your Create account
2. Click on 'Shop' in the Top Menu
3. Click on 'Abandoned Basket' in the left-hand menu'.
4. Click 'Reports'
5. Choose the time frame you wish to view your Abandoned Basket Records from.
6. Click 'View Details' next to the record you wish to remove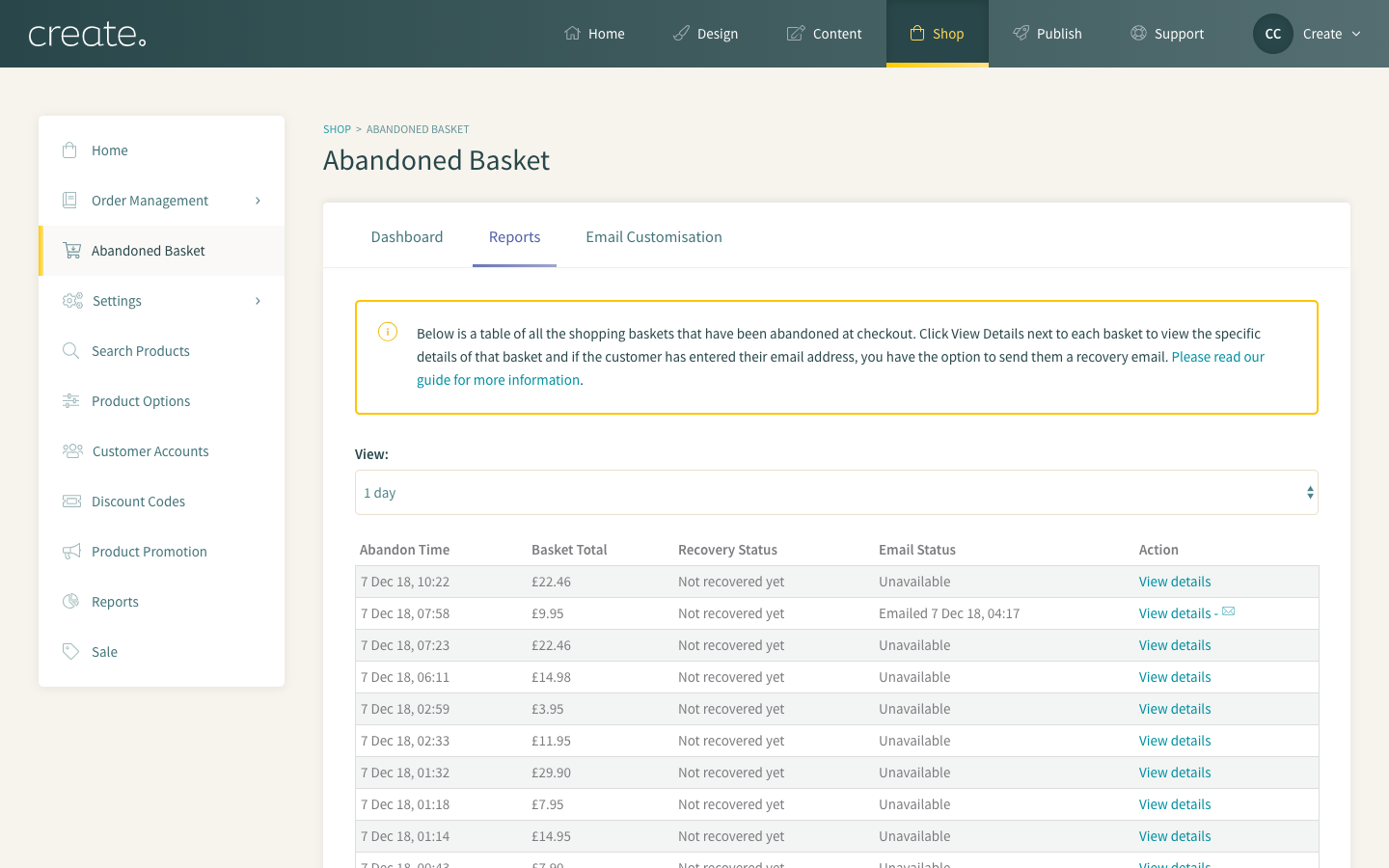 7. Scroll to the bottom of the window that opens and click 'Delete User's Details'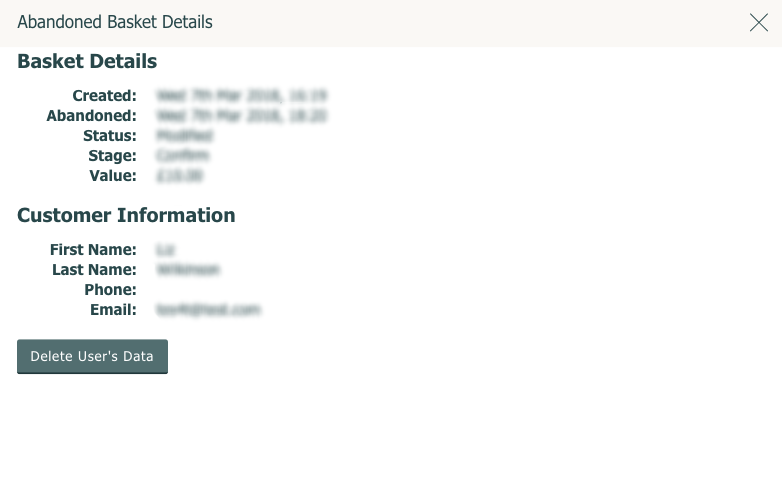 8. Click 'Yes' on the confirmation window that appears.

You will then be able to to scroll to the bottom of the record and see that the information has been deleted.