If you need to edit any of your website pages, you can do this from the Content section of your account.
Click Content from the top menu bar. This screen displays all of the current pages of your website. From here you can then edit any of the Content pages in this list.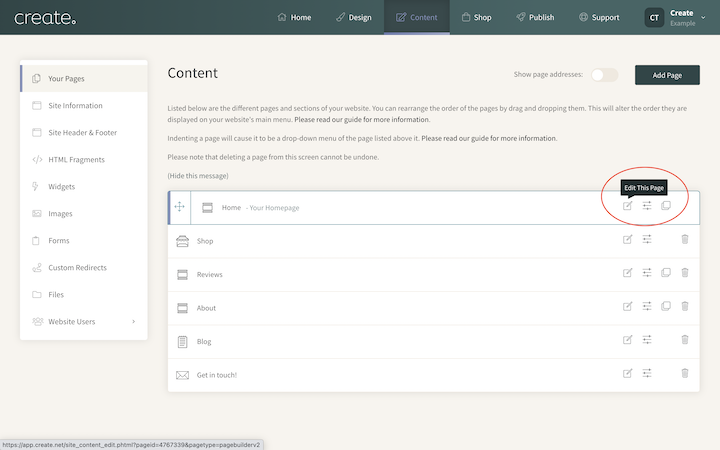 Locate the page you want to edit from the list and click the Edit This Page icon on the right-hand side of the page name.
You will then be taken into page edit mode.