We are now offering a new setting in the Postage Tax Settings which will allow you to set a Tax Threshold value. With this setting enabled, you can specify a value of which any orders below this value will be charged tax. This may be particularly helpful if you're looking to use the Import One Stop Shop or IOSS when sending parcels to EU member states - you can find out more information about this here.


How to Enable and Set a Tax Threshold Value
1. Log in to your Create account

2. Click on Shop in the top menu followed by Postage & Tax

3. Click Edit Zone next to the Postage Zone you wish to enable this for

4. Charge Tax in this Zone needs to be set to YES if it's not already.
5. Scroll down to the setting Only charge tax under a certain amount and change the setting YES
6. You can now add a value to the Charge tax on orders under to your desired amount.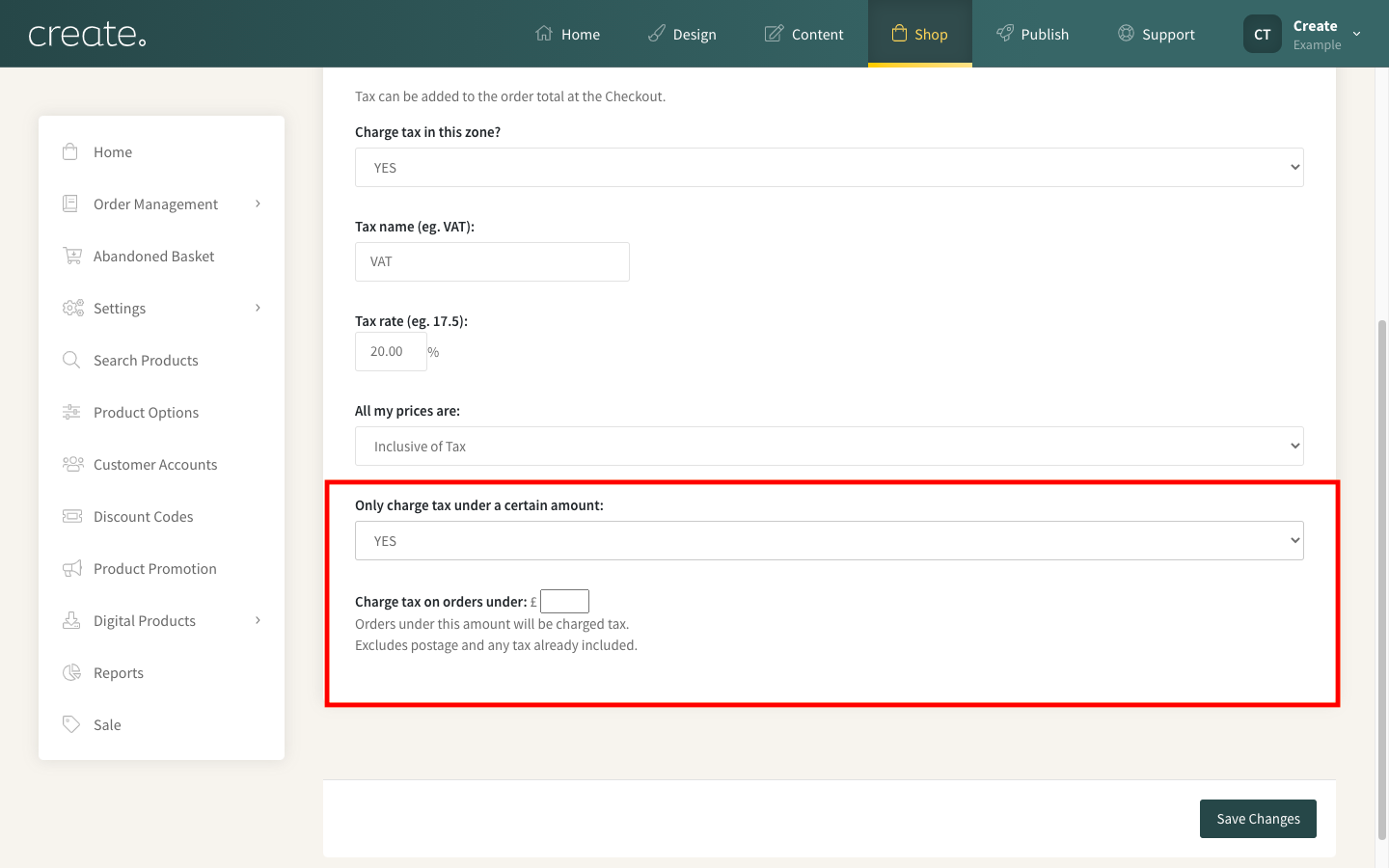 7. Click Save Changes to confirm.
Any orders made under the threshold you have set will now be charged tax.