Our tools make it easy to add social icons to your website and connect them with your social media accounts. There are a wide variety of 'social' blocks you can add to your site that enables you to do this.


Adding a Social Block
1. Login to your Create account

2. Click Content in the Top Menu

3. Click the Edit This Page (pencil icon) icon next to the page you wish to edit

4. Click the +Add Block button

5. Select the Icons filter from the Block Selector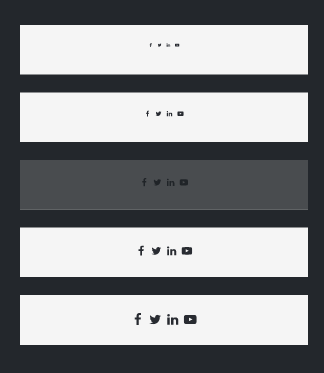 Once you've chosen the block for your social icons, you can add your social connections and alter the icons themselves to fit your style and purpose in the Icon Settings

Here you are presented with the option to remove or add social icons, as well as the Link Builder, where you can add the URLs to your social accounts or sites.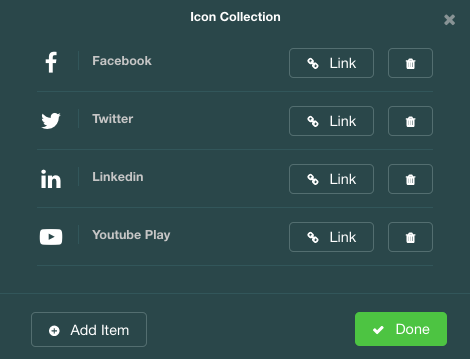 The Icon Collection tool has all you need to edit your icons. By clicking on an icon, you have the ability to change its appearance of it. You can also add more icons and symbols by clicking the 'Add Items' button in the left-hand corner; simply scroll down along the right-hand side and you have a wide selection of different types of icons to choose from. Ranging from brand-specific icons such as Pinterest and Instagram to more traditional symbols, you have plenty of choices to find the perfect icon for your design.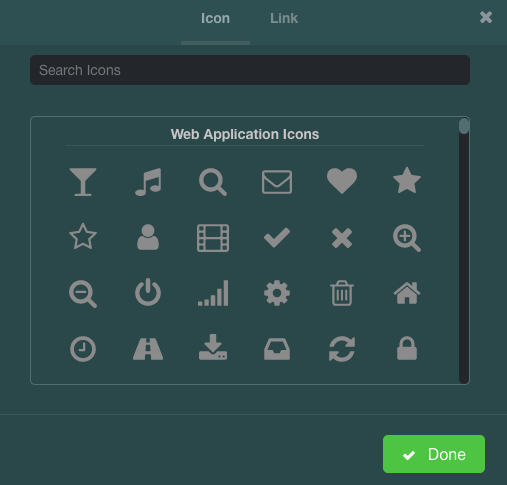 Once you have made the changes click Done and then Save your changes.