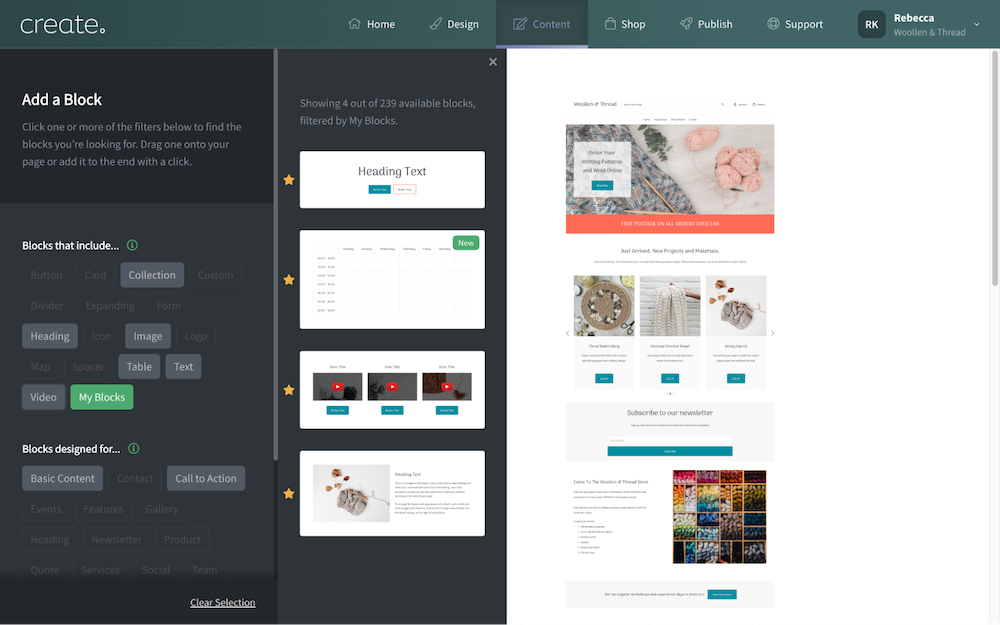 Create offers a large range of different content blocks to build your website pages, which we continue to add to over time. Whilst building your website pages, there might be specific blocks that you would like to easily locate again later on or to use the same block on a different page. With the Favourite Block feature, you can now save any blocks you wish to easily locate.
Whilst browsing the content blocks via the Block Selector, place your mouse cursor over any block, and to the left, you will now see a star icon appear.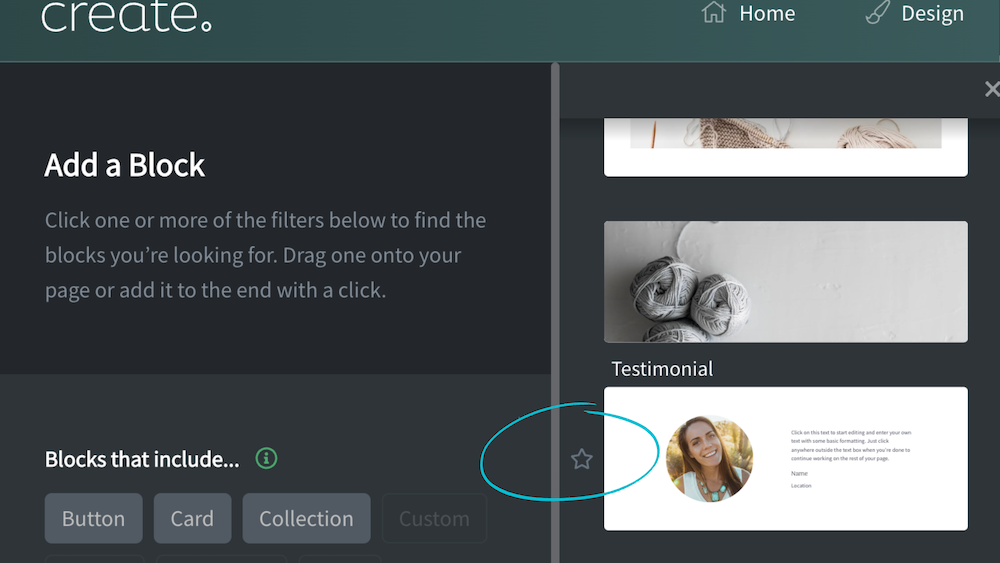 Simply click this icon, and the star will change to yellow and favourite the block. Any blocks you favourite will then show up in the My Blocks filter, in the Blocks that include… section.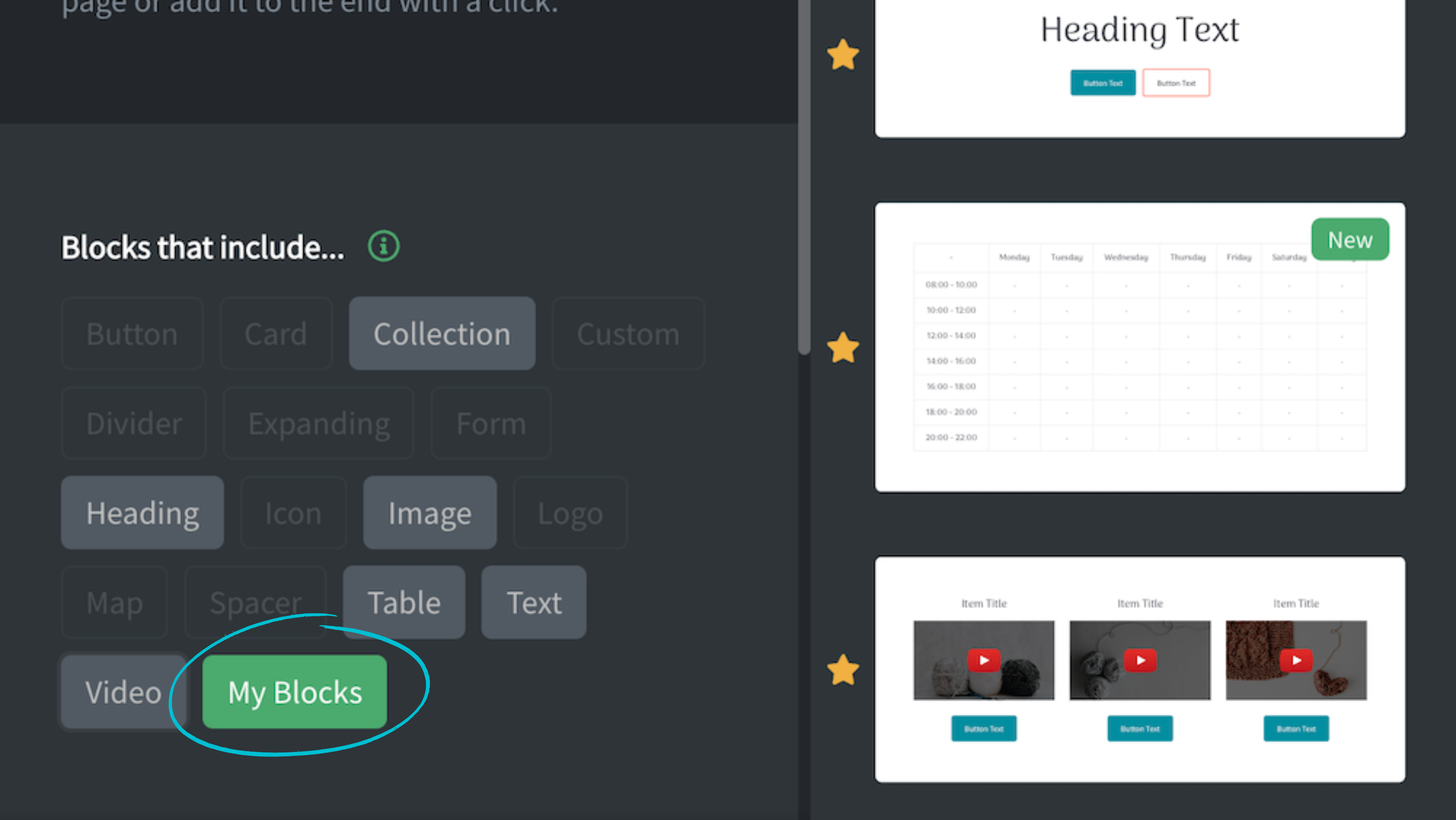 You can save as many blocks as you need and to remove them from your favourite list, simply click their star icon again.
With this feature you will be able to quickly locate the blocks you use regularly, making your website-building workflow even easier.