Setting up a holding page or 'coming soon' page is a great way to get your website online and begin ranking in search engines while establishing interest in your website.
A holding page is essentially a soft launch of your website while you build it. It will be a single page letting people know a website is on its way with a clear message like "Coming Soon" and will often include some contact details. It allows any interested customers to contact you if they wish.
It's a great way to start getting a website presence whilst working on your actual website launch behind the scenes.
This help guide will cover the steps required to edit your holding page and set it active.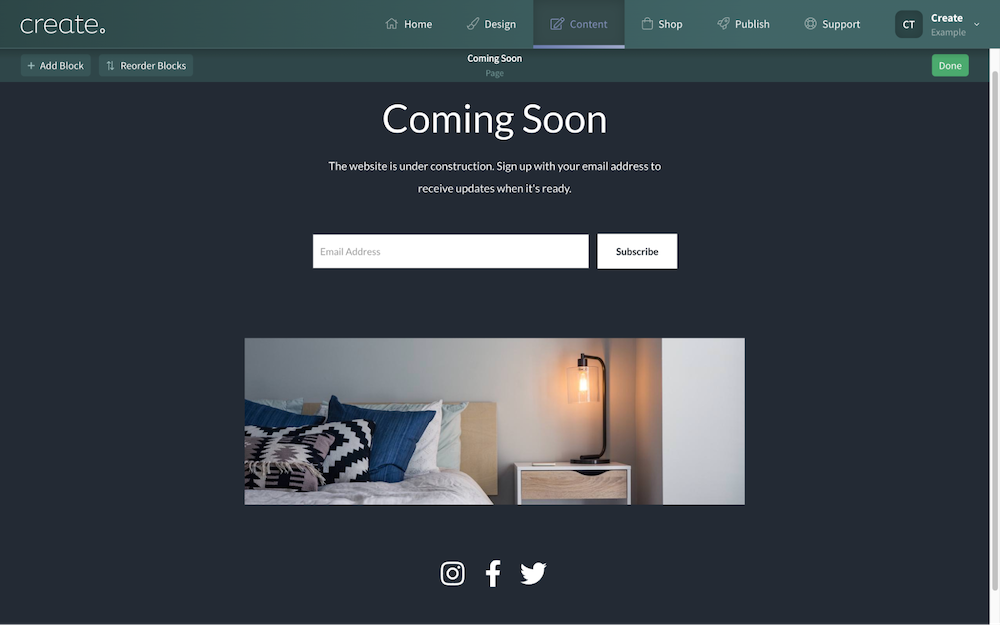 How To Edit and Design Your Holding Page
1. Click Content from the top menu

2. Click Holding Page from the left-hand menu to be taken to the Holding Page area.

3. Click the Edit Holding Page button to begin editing your holding page
A default holding page will be displayed with some basic content to get you started. Editing the Coming Soon page uses the same editing tools as Content pages, further details can be found here.
You can delete the example blocks or add further blocks and content if needed.
4. Click the Done button when you are finished editing.
If you're looking for some inspiration for different holding pages, we have a fantastic blog with a range of ideas and suggestions for you to take a look at here.

How To Publish A Holding Page
Once you're happy with how the holding page looks, you are then ready to publish. A paid Create subscription is required to publish the holding page.
1. Switch the Enable Holding Page toggle to YES.

2. Click the Publish Holding Page button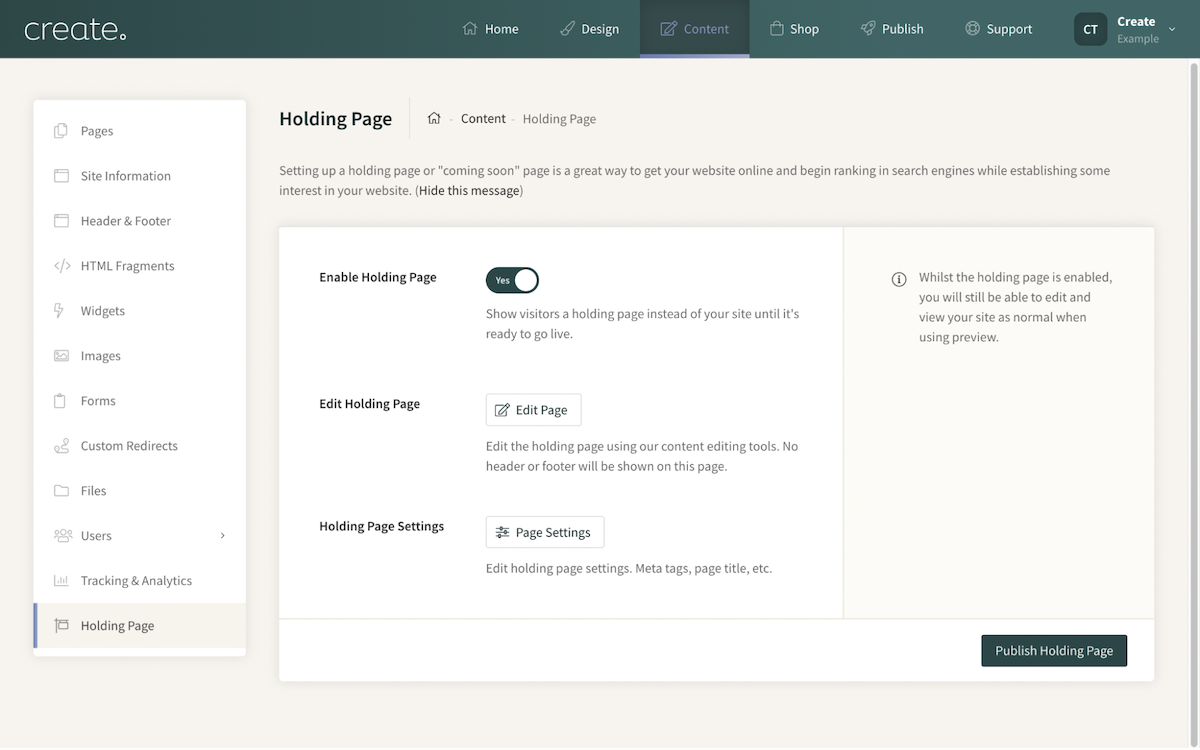 3. A pop-up window will ask you to confirm you wish to proceed and publish the holding page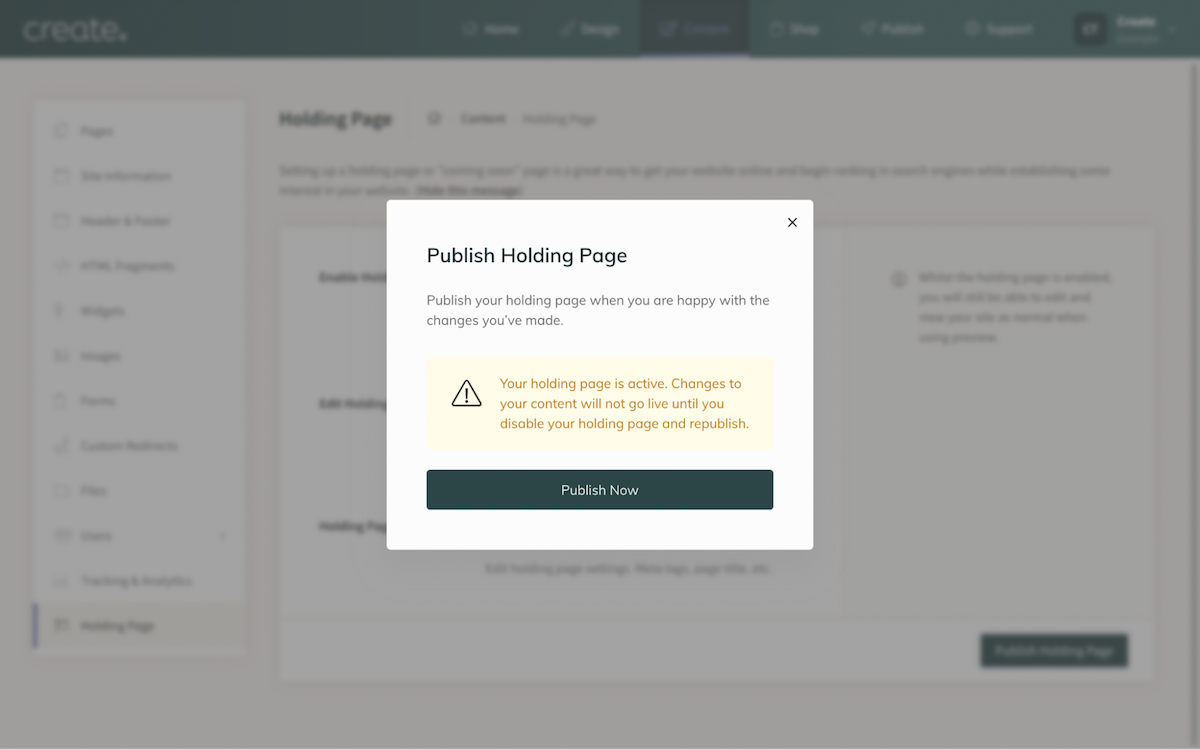 4. Click Publish Now to activate the holding page.
How To Deactivate A Holding Page
When you are ready to launch your full website and no longer need a holding page, you just need to deactivate it.
To do this, switch the Enable Holding Page toggle to No. Your holding page will then be deactivated. If you haven't published your website before, please use the Publish option for the website you have built to be displayed online.