Blog > Is Black Friday Harming UK Businesses?
Posted By Jack Ricketts
This year has thrown up many challenges for small UK businesses. Now, as we enter our second lockdown so close to Christmas, we anticipate a surge in online sales as people stay at home and do their festive shopping.
There is one event in the calendar that many big and small businesses alike will feel pressure to participate in. During the lockdown period no less. Black Friday looms like an ominous cloud of vast price reductions in a season where businesses are depending on every penny.
Last year, we took a stance against this disastrous shopping event and encouraged many entrepreneurs to shine a light on the value they offer rather than the value they can reduce. This year is no different. In fact, it's more important than ever.
A Quick History Of Black Friday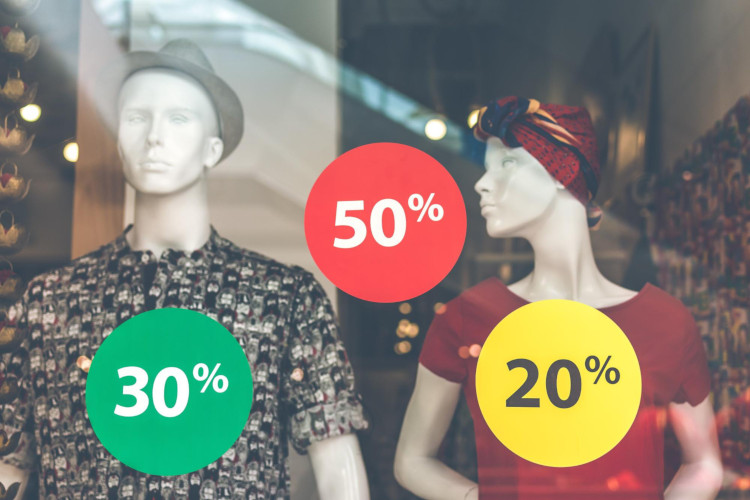 Black Friday was born in the USA and has been their busiest shopping day for years. You may have seen clips of the carnage that ensues when shops first open their doors in the morning, with hundreds of people ready to clamber for the hot deals they've been waiting for all year round.
The event was first brought over to the UK by Amazon in 2010, but it didn't gain traction until 2013 when Asda (another American corporation, owned by Walmart) decided they wanted to replicate their success across the pond.
The whole event soon caught fire and now, big businesses and small businesses alike prepare every year to lower their prices to a level that suits mass consumerism rather than the profit margins that allow them to keep their business afloat.
This year will be no different, except for the fact that the Black Friday event will take place entirely online in the UK as high streets shut their doors. With digital marketing budgets high, it's not feasible for small businesses to discount their products to compete and so they will have to find a new way to cut through the noise.
Amazon Is The Winner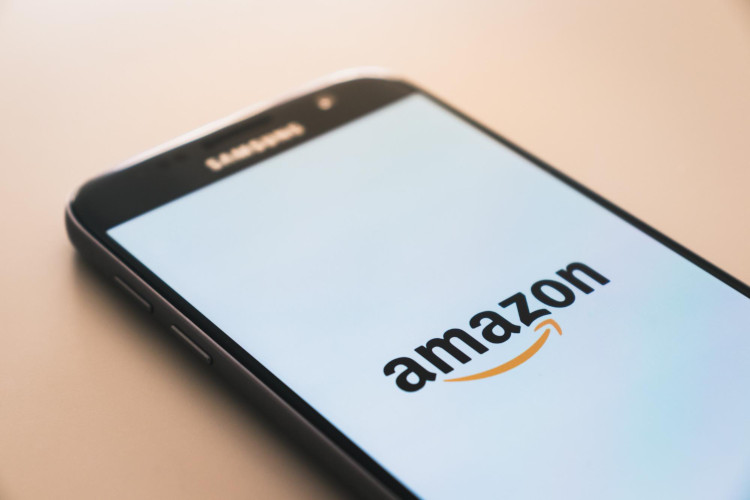 Let's rewind a bit, Amazon first brought Black Friday to the UK and to them, it makes perfect sense to do so.
Amazon is able to operate through massive economies of scale. By using their buying power, they are able to afford to undercut their competition with less pressure on their profit margins.
Naturally, Black Friday is an event in which the online giant continues to thrive, with reports in 2018 stating that they owned 26% of the Black Friday and Cyber Week Market and they're just continuing to grow. It is by using these economies of scale that Amazon is able to shove small businesses out of operation and with Black Friday on the horizon, try to take down some bigger UK businesses too.
With brick and mortar stores closed on Black Friday this year, retailers will have to acquire sales online in order to capitalise on the festive season. This will be, in almost all cases, directly competing with Amazon and their egregious marketing budget for the season.
The Damage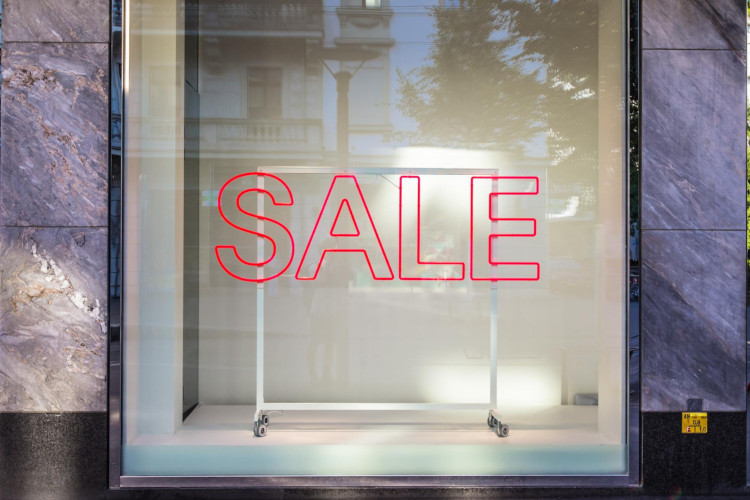 The devastating effects that Black Friday has on UK Businesses isn't just contained to a couple of weeks of Black Friday Bonanzas.
2017 was the first year in our history where spending in November actually outpaced that of the Christmas spending in December.
2020 has been a tough year on everyone with the lockdowns putting strain on small businesses, and furlough, and unemployment affecting thousands of people across the country. With this being the case it's likely we'll see spending in November, especially throughout the Black Friday event, increase higher than we've ever seen before.
There will be many families waiting to get online and get their Christmas shopping done while prices are low, but at the same time, there will be a number of small businesses depending on Christmas as one of their peak sales periods over the year.
Big businesses will be saturating every online platform with their marketing in order to capitalise on the Black Friday event and put forward their vast reductions. This will hugely contribute to the rise in November spending but naturally, this will be at the expense of our Small Businesses; the backbone of our economy. This is unless they find other ways to cut through the noise and showcase the value they offer at the price it's offered at.
What Can You Do?
There are a number of retailers that choose not to participate in the Black Friday event.
As a small business owner, time and effort goes into lovingly sourcing or producing your products and you know the value of the work you do. For many the key is not to get involved in Amazon's game and to instead focus in on the value you provide, share your stance with your audience and engage with your connected customers consistently all year round rather than trying to make a few discounted sales.
Here are some tips for businesses NOT participating in Black Friday:
Turn Your Attention To Small Business Saturday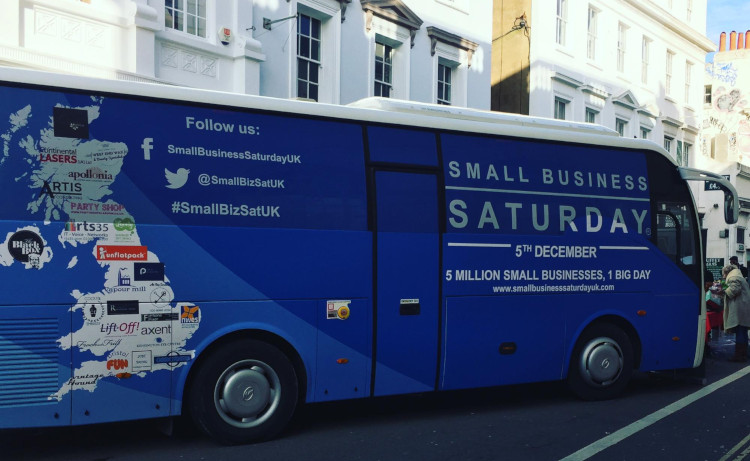 Small Business Saturday soon follows Black Friday and aims to showcase and support Small UK Businesses up and down the country. It was estimated that around £800m was spent with small businesses during the event last year.
The date this year is Saturday 5th December and the focus is shifted to the great work that small businesses do every single day.
Not only that, but they offer a huge amount of support to small businesses that choose to take part. Including workshops, marketing packs and directory listings.
Visit Small Business Saturday's website to find out how you can get involved >>
Do Something Different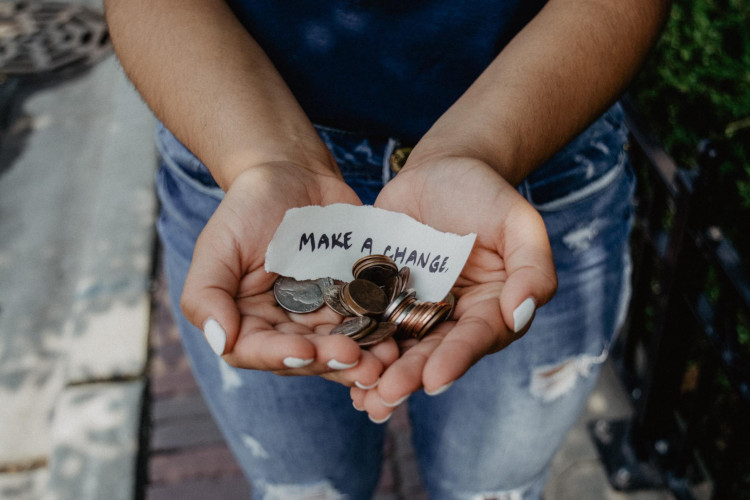 Without getting sucked into the myriad of reductions, there's still a lot of people looking to buy over this weekend so consider what you could be doing differently in order to cut through the noise and be heard.
For example, last year FatFace decided that instead of participating in reductions, they would donate a portion of their profits to charity. This again draws attention to a more positive way for consumers to spend their money.
It doesn't have to be related to charity either. Think about what matters to your consumers more than price and find a way to spotlight these positives. Your message will stand out as a contrast against the blend of mass marketing efforts.
Run Sales Events On Your Terms



Using discounts or special offers as a way to entice people to your store is still a proven, effective marketing method. However, this needs to be on your terms.
Black Friday takes this away from you in a whirlwind of competing price drops.
Calculate your margins, take time with your promotions and plan to speak up when everything quietens down. Your marketing will be a lot more effective when you're not fighting against big businesses to be heard and your offer is outside of the expected norm.
When done correctly, a small offer can help to improve your average order value and increase your revenue. In the image above, the promise of a set of free knitting needles is designed to encourage people to spend over a certain amount. You might find a postage offer or a discount code email to your loyal shoppers may work well for you.
Find an offer that works for you and compete smarter, not harder.
Write About Your Views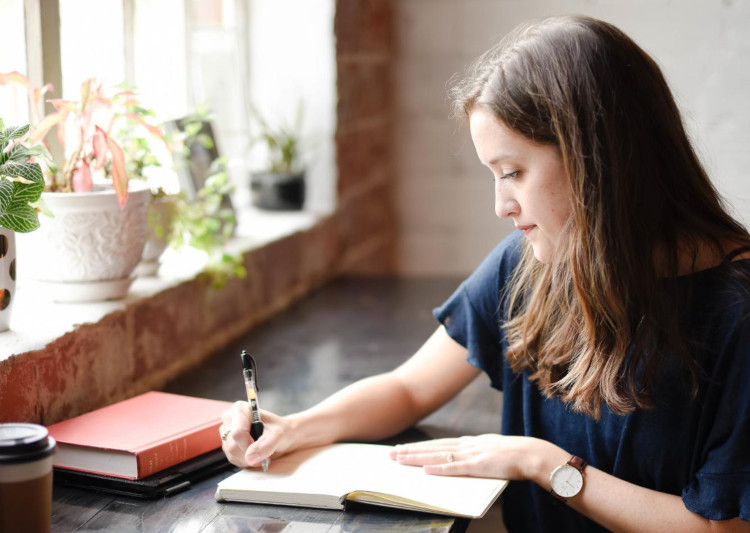 If you feel strongly about Black Friday, and you begrudge the increasing pressure each year to take part, share this with your audience.
It is becoming more and more apparent recently that people don't connect with brands as much as they do with people. They want to hear your story, what you stand for and connect with what you do. This will increase the likelihood that the right people will want to buy from you.
There is a huge community of likeminded people that feel the same about Black Friday and big businesses in general. Take our #WeBuySmall Facebook community for example. Within a month, we have had hundreds of people join and participate.
Not everyone is looking to buy cheap. There are people out there that want to support small businesses and are keen to buy your unique products or services that can't be found anywhere else.
By writing a piece around why you are choosing not to participate in Black Friday, you are instead reaching out to the portion of your audience that can relate to you and will be keen to stand by your decision.
Participate in #WeBuySmall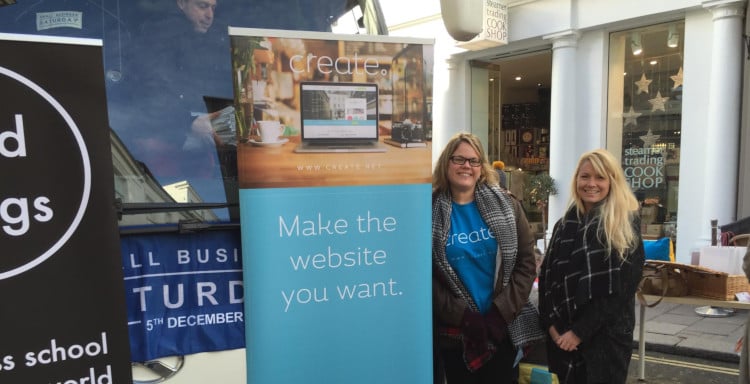 We previously mentioned our Facebook community #WeBuySmall. We're on a mission to help independent businesses get found online.
The Facebook group offers the opportunity for buyers to post requests that business owners can respond to directly with ideas and suggestions. This allows for an exchange between real people to happen and connect sellers with conscious buyers.
In addition to the group, there's also the opportunity to feature in our Christmas Gift Guides. With the weight of a joint community helping to promote these guides, everyone can benefit from the increased exposure in order to compete with big businesses over Christmas. We intend to add more Gift Guides throughout 2020 as a way to consistently promote members all year round.
Join the #WeBuySmall community here >>
Conclusion
This year, the battle for Christmas sales will largely be fought online with Lockdown in place and concern for venturing out into the high street.
Amazon brought Black Friday to the UK because they knew that the format would work for them, not because it would benefit UK Business as a whole.
Standing apart from the crowd could prove to be your biggest asset in these times. Saying no to the pressure poured on by Amazon and bargain hunters can help you to stand out and find your loyal audience that want to support you.
This is a chance to talk about the real value you offer, more now than ever before. It's an opportunity to highlight what makes you special and why the price tag associated with your product should not be the defining decision on whether or not to make a purchase and support a small business.
We want to hear your story. Together, we can raise awareness for Small Businesses and urge consumers to make conscientious decisions with their spending this year. Share your thoughts with us in the comments. You can also join the conversation with other small businesses using the hashtags #BoycottBlackFriday and #NoBlackFriday