Blog > International Women's Day - Website Designer's Tips to Start Your Business
Posted By Create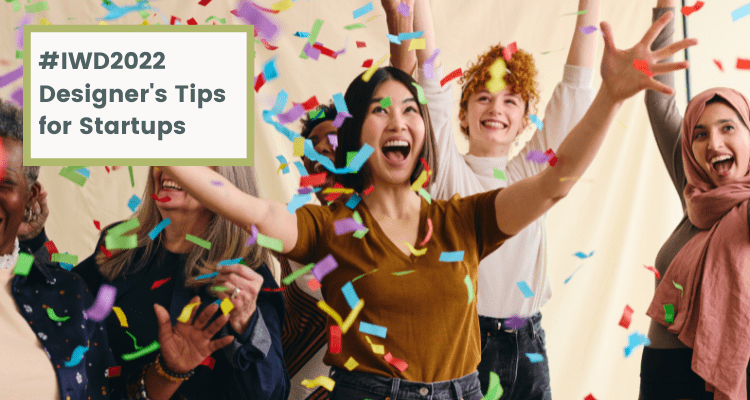 International Women's Day is an opportunity to celebrate the social, economic, cultural, and political achievements of women. Alongside this, the day is a call-to-action to push forward and accelerate the journey to achieving real equality.
At Create, each year we focus on celebrating female-led businesses. Over the years we've seen hundreds of women start their businesses and online journey. Each with their own story and passion that they want to put out into the world while taking control of their destinies.
To celebrate International Women's Day this year, we're showcasing the talents of some of our amazing website designers who have not only taken the step to run their own businesses, but also to help and empower many more people to start their business journeys.
Below, you'll find out a bit about each of their stories, as well as the tips and advice they offer to help you get up and running with whatever business project you're looking to get started on.
Pamela - Worsley Creative Services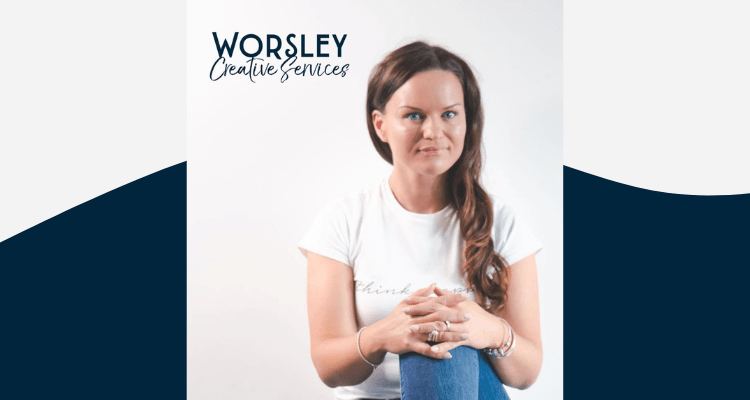 Pamela is an expert on branding, website design and online marketing. She also heads up a number of SEO communities over on Facebook, giving lots of advice and expertise to help small business owners grow their businesses.
She shared some straightforward advice with us on getting started with your online marketing:
"Make a plan for your online visibility and how you are going to get your business seen by your ideal customers. It's no good having a pretty logo and website if you don't have a firm plan on how you are going to attract customers and then get them to buy from you.
That doesn't mean you need to have a sophisticated marketing plan with a huge budget, but it does mean you need to think carefully about content and where you are going to share it online. Oh and don't let people bamboozle you with jargon - getting online with platforms like the Create system are a fantastic way to build your online presence solo.
You don't need a degree in tech, just time, commitment and a passion for serving your customers!"


Pamela - Worsley Creative Services
Sarah - Devonmade Design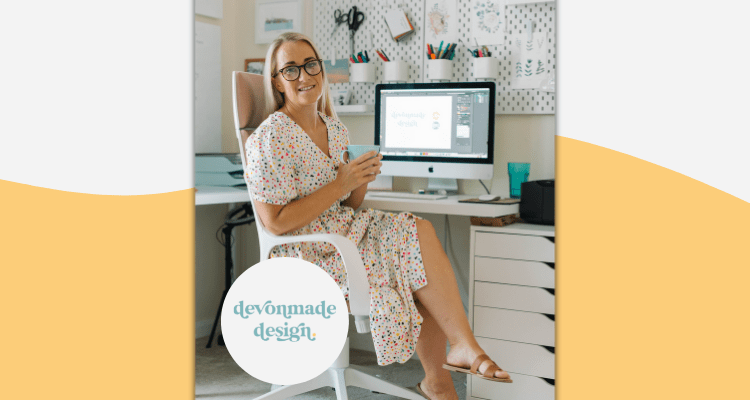 Sarah is passionate about using her creative skills to help others fulfil their own business dreams. Whether it's branding concepts, print work or designing a website, Sarah is dedicated to bringing ideas to life through design. She told us:
"I often get asked about where to begin when creating your brand and one of the best ways to start this process is with some photos you like. They're a really great way to inspire the look, feel and colour palette of your brand.
For me simplicity and usability is a key component of design, sometimes less is much more and can help your brand and message stand out. Keep it simple so you can focus your time on doing what you want to. That's what I love about working with Create – it lets me be creative and design without worrying about the coding side."
She's also shared a little of her business journey with us and how important having a coach has been:
"I started my business whilst working full time and gradually increased my freelance work and decreased the employment until I was in the position to 'give up the day job'. Consistency is key for me, even if it's just a small step every day - it will all come together.
I've also had an amazing coach along the way; Wendy Wood Coaching. She's changed my life in so many ways and I really recommend having someone to work with. She's really enabled me to see my potential and she inspires me to succeed at my business and really believe in myself."


Sarah - Devonmade Design
Chloe Upton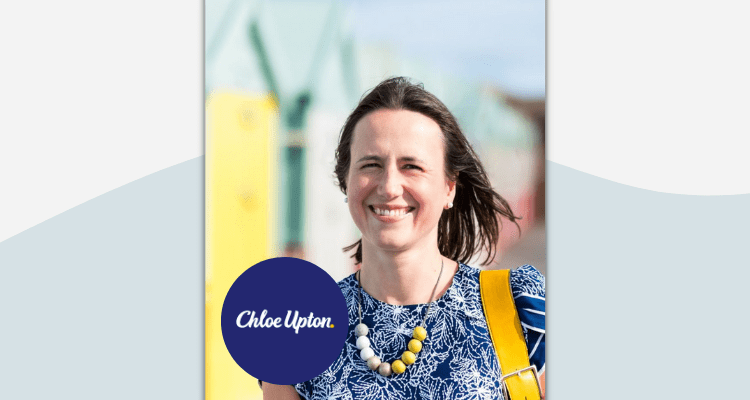 Chloe designs brand identities that communicate and amplify the messages of independent businesses right here in our home town of Brighton. She set up her business back in 2017 as a way to work flexibly doing something she loved and she had this advice for those just starting out -
"Seek out networking and learning groups near you where you can make helpful connections and feel like you're not working alone. Find a support group where you can ask questions. In Brighton we have Thrive which brings together female founders for peer-to-peer support and learning, it's been invaluable to me both for practical advice and moral support.
I am also constantly inspired by the women around me who work tirelessly, care endlessly, pick me up and brighten my day. They save me when I tumble and keep endless plates spinning. Having this support from other amazing women lifts me up."
We also asked her for tips when building your brand (and website) and she told us:
"If in doubt, keep it simple. People don't want to read loads of information unless they have to. Think about the absolute essentials that your audience needs to know, and take it from there. Anywhere where you can show them an image instead of them having to read something, do that."


Chloe Upton
Catherine - Love That Wedding!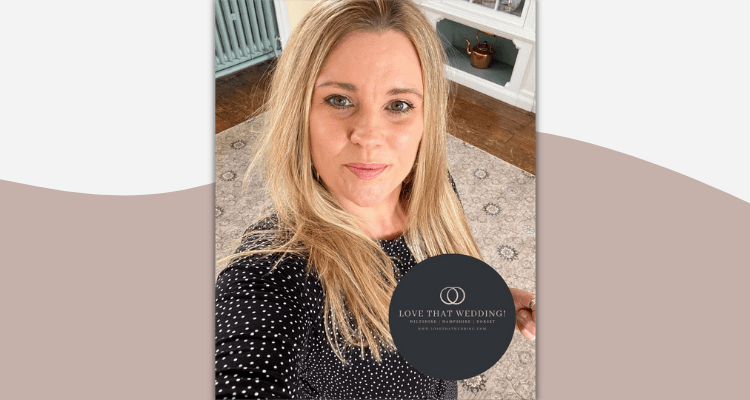 Catherine takes great pleasure in helping wedding creatives to grow their businesses. Her understanding of what couples are looking for combined with her eye for design ensures she can create websites that not only look great but get results too. She shared her startup experience with us and some tips:
"I left a good job with nothing to go to and it took about 5 months to launch my own business. I knew I wanted to be my own boss and enjoy all the benefits that come with that, but looking back, I would have got the ball rolling whilst still being employed as it would have taken the pressure off.
When I eventually launched my business, I rather naively, expected to get instant results. I quickly found out perseverance was key if I was going to succeed. It can take time but stick with it and the hard work will eventually pay off.
You have to be prepared to do a lot of the work yourself in the early days too. Back in 2008, I was getting quotes from professional website designers and for them to build me a semi-decent website would have cost me thousands of pounds – money at the time I just didn't have. I knew, therefore, I would have to somehow build my own. Not afraid of a new challenge, I signed up to Create and taught myself – a friend had recommended them and I will forever be grateful to her for that recommendation.
If there's one bit of advice I give when asked about building a website it's not to invest in a website you do not have control over or cannot update yourself – I see it time and time again and you will kick yourself if you don't have that all-important flexibility to manage your own content and site – every little update could end up costing you lots of money."


Catherine - Love That Wedding!
Wrapping Up
Thanks to each of our wonderful designers for sharing your tips and ideas. You can find each of them via the links below:


Pamela - Worsley Creative Services
Sarah - Devonmade Design
Chloe Upton
Catherine - Love That Wedding!

To keep up to date on all the International Women's Day celebrations, be sure to follow the hashtags #IWD2022 and #BreakTheBias across social media.


Want Your Own Website?
Start Building Today!
No credit card needed. By submitting this form you agree to our
T&Cs
and
Privacy Policy
.