Blog > Celebrating International Women's Day 2021
Posted By Create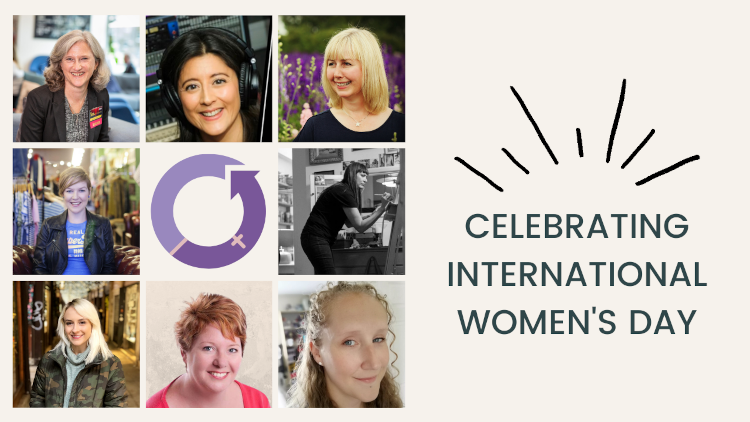 International Women's Day is a day to celebrate the achievements of women, to raise awareness against bias and to take action for equality. While we've come a long way from where we once were, the issues International Women's Day aims to tackle are still prevalent today.
It can be hard to take the step towards an entrepreneurial future, recent stats say just over 5% of women start their own business here in the UK. We need this number to grow, the untapped potential of millions of amazing women can create positive change for the future. If this post inspires one more woman to take the step towards their dreams it will have been a success.
Below are the stories and achievements of eight women. They've all made the choice to make their own path, take their skills and passions, and create something unique to them. Read more about their journeys below.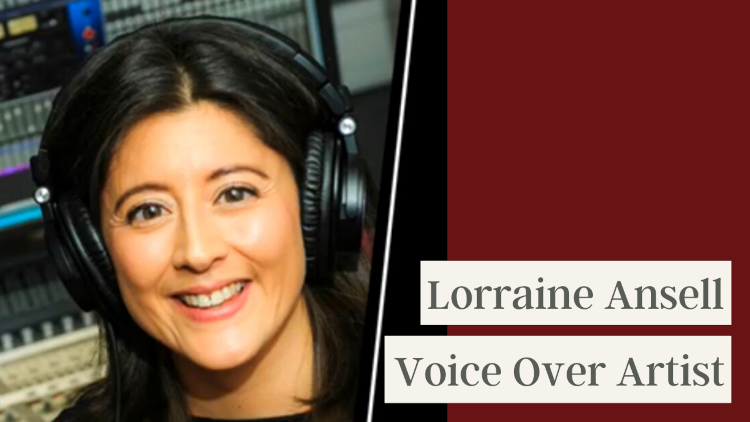 With almost 20 years of creative production experience, I love being a voice over artist. I'm a VCP (Very **Chatty** Person) and what better than talk, speak and natter away all day long?! I have honed my acting and production skills to provide high octane quality voice over for a variety of audio productions from corporate and commercial videos to video games and audio dramas. I'm also bilingual and work in English and Spanish which makes things twice as much fun.
I love working with copy and clients who are creative and I've voiced projects such as videos for Mastercard, Fuji Film, NHS, Sony and featured in video games Lady Love Dies in Paradise Killer and as Maria Thorpe in Audible's "Northanger Abbey." This year I also became a BAFTA member which is such an *honour!*
Being freelance is a great way to find your own work/life balance. However what I have found is that it's crucial to always take a step back, have a listen to yourself and then decide whether to commit to a project or not. Saying no as well as yes is equally as powerful and I would advise anyone who wants to take the freelance path to find freedom in whatever decision you make for your business.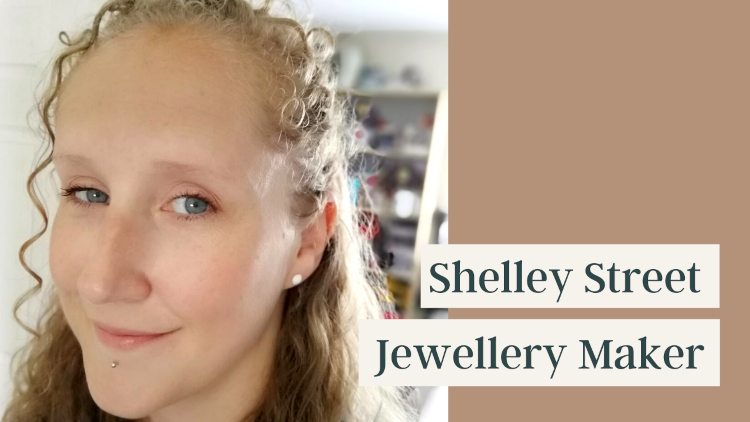 I have always loved jewellery ever since I was a child and would play dress up with my Nan's jewellery box. It was because of her I found my love of jewellery making and started creating in my early teens, making gifts for loved ones.
Over the years my passion grew and I spent time learning new skills and techniques, I had always dreamed of running my own business and selling my creations. Finally after the birth of my third child I took the plunge and made the leap into the business world and started Streets Craft Creations. I haven't looked back since. Last year I won the Theo Paphitis Small Business Sunday Award as well as being awarded the Queen of Unique Jewellery title by the Aqua Design Group on Twitter.
It has been an amazing journey so far and I cannot wait to see where else my business takes me.
When you're starting a business, especially in a competitive industry like mine it's important to remind yourself regularly that you are unique and that there's no one else like you. Never compare yourself or your business to anyone else's. Be consistent too, even when you do not feel like you are getting anywhere, keep posting, keep shouting about what you do. It takes time to get there but you will get there. Most importantly make sure you are charging the right price for your work, it is easy to undersell yourself in the beginning.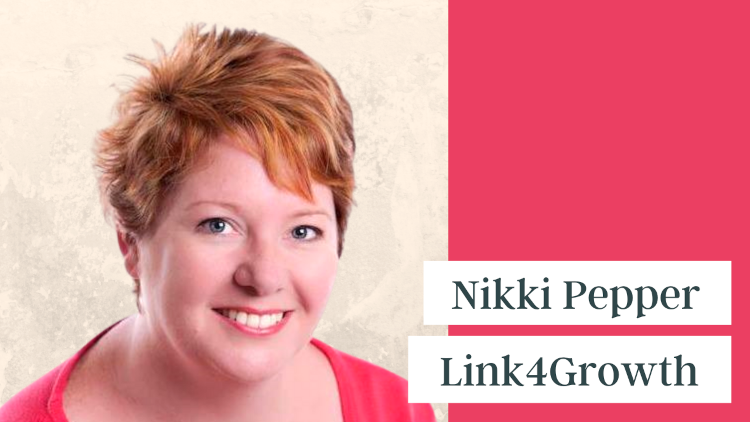 I started a retail business in 1997 selling magnotherapy products and between the years of 2001 and 2011, I was also juggling bringing up my two daughters. Once the youngest was in school full time, I then found the freedom to get out fully into the world again and a friend invited me to a free 'community networking event' where I thoroughly enjoyed meeting and connecting with new people. Certainly back then, it's likely that everyone there was a business owner, which made sense as business owners typically want to raise their profile.
Fast forward 9 years and that organisation has evolved from a limited company to a not for profit association, owned by its members. It's purpose and community building aims are a lot clearer now. 2012 saw me stepping up to volunteer to run my own event, which inspired me to get involved in lots of layers and aspects of the organisation. The skills I had picked up from the hospitality industry, my business and marketing experience and my love for connection and community have all influenced the journey. Link4Growth has evolved over the years, as have I, and what it offers more so now than ever before, is a framework where just about anyone can get involved in any aspect they have an interest in.
It hasn't always been easy and working as part of a leaderless organisation requires a different way of thinking. At times it can feel a little frustrating and it really hasn't been a straight path, however this is where personal growth can be found and opportunities to feel vulnerable and humbled. Perhaps many women would like to feel they can do everything themselves, but we really can't and I know everyone benefits when we support each other.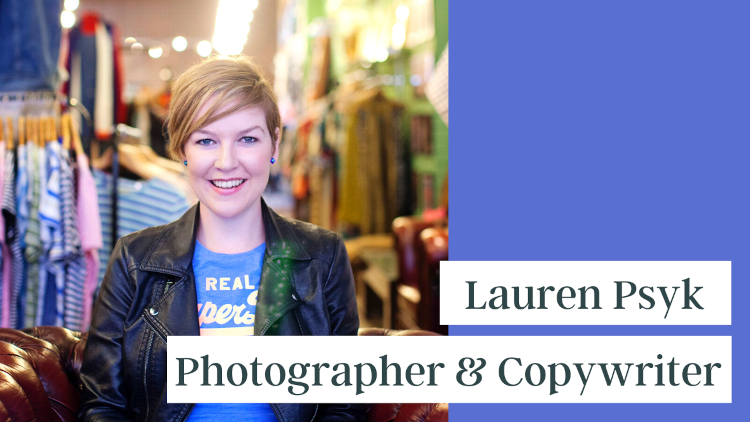 I bring personal brands to life with words and pictures. As a photographer and copywriter, I help entrepreneurs, founders and individuals to tell a consistent brand story.
In my twenties, after doing a degree in English, I set off for the bright lights of London and a career in marketing. At Metro newspaper, I worked on partnerships with music and media brands. I then quit the media life and went to work in Government communications, on a THINK! road safety advertising campaign aimed at reducing deaths and injuries amongst motorcyclists.
I was inspired to change career and became a photographer because I wanted to be my own boss, be more creative and find a new challenge, as well as having a healthier and more balanced lifestyle by the sea here in Brighton.
I've learnt the hard way that it's difficult to shake off imposter syndrome when starting something new and that it's important to have confidence in your own abilities, and find your own niche. For others who are changing careers remember that you have loads of skills from your previous life that will be invaluable, and that will set you apart from your competitors. For me that's using my copywriting and marketing skills, but it could be anything! Use all your strengths and experience to your advantage.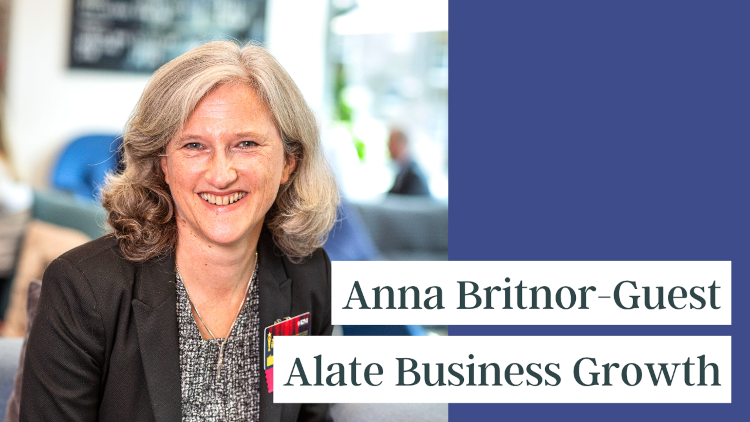 Not everyone spends their working week doing something that they're passionate about and which inspires, motivates and challenges them, but I am lucky that I do.
Most of my clients work in complex tech B2B sectors and I help them achieve their sales growth goals. It's a fast-paced, changing world and my clients recognise they need to adapt the way they sell and lead if they want to scale revenue and profits. In practice, I provide them with 'sleeves rolled-up' consultancy, training and support to help them execute on their sales strategy and develop leadership skills across the company.
Alongside my business Alate Business Growth, I've launched Tech Role Models – to share positive stories of women in the industry (you can read more of mine here) and I was commissioned to write a book!
Sometimes women are told they're too 'emotional' or even aggressive when they speak out. If that's the case, learning and practising assertiveness skills is a great way to think about how you can talk with passion in a way that engages others.
Being confident to speak up and out is important, to share what we've learnt and to be OK with upsetting the status quo to make things better. In asking women to share their stories many told me 'I don't really have a story but I know someone who does'. We all have stories and I'd encourage everyone to share them to help inspire and connect with others. Who knows what adventures that might take you on!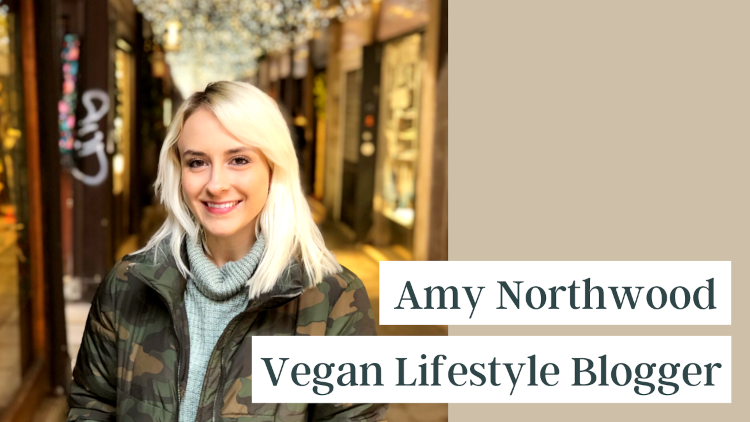 When transitioning to veganism, I found myself turning to influencers for inspiration. This is something many people do when trying out a big lifestyle change, but I was shocked to see that whilst an estimated 80% of vegans are female, the vegan influencer world seemed to be heavily male dominated. This is something I've put down to the fact that women who are passionate about a subject that can be seen as controversial are often seen as 'overly emotional'.
This is a stereotype I couldn't wait to bust, and I'd set up my own vegan recipe and lifestyle blog within just a couple of months of turning vegan. We're now over 4 years down the line with me working on my blog part time around work and with thousands of people seeing my posts each month, I like to think that I'm helping people who were in the same position as me when I first started out. There's still a long way to go, but I'm proud to be a female presence in the vegan community and can't wait to see more female big names come to the forefront.
Getting started and gaining traction at the start of any big goal can seem tough. Building something from scratch is a monumental task, especially when people are telling you it's not for you. No matter what the landscape looks like, whether it's male dominated or perceived inaccessible for any reason, don't ever let it hold you back from achieving your goals. There are people out there waiting to hear from you.


I studied fine art sculpture at The University of Northumbria, hoping to become a professional artist. I had a great time at university but left feeling a little crushed. It was the time of the Young British Artists and I suppose my lecturers were only speaking with experience when they said it's only one in a million that will make a decent living through their art. The legend of the struggling artist was apparently true and that didn't really appeal to me.
So, after leaving University I left my desires to be an artist behind and got a job.
Years later I joined Tom, my husband, in Nice Media. We make video for workplace training, helping people get better at what they do. I love being part of this, but my role as Managing Director doesn't give me much opportunity to be creative. I'm usually found knee deep in cash flows and contracts, and as time went on this was increasingly bothering me.
In 2020, when life was thrown up in the air with the pandemic, I made a conscious move to get back to my art and started painting and drawing every day. After the 20+ year break, with an older, wiser outlook and renewed confidence I feel I've found my creative self again. The world has changed since I was at university and with the tech revolution and democratised art world, it's a free-for-all out there. Now I have my own website and a healthy Instagram account to which I post most days to followers and fans from all corners of the world.
Life has balance, and it feels great. I'm creating again and expressing myself artistically, while running a business that I love.
I'll end on a quote that I caught recently that really resonated with me… 'Our job in this life is not to shape ourselves into some ideal we imagine we ought to be, but to find out who we already are and become it' - Steven Pressfield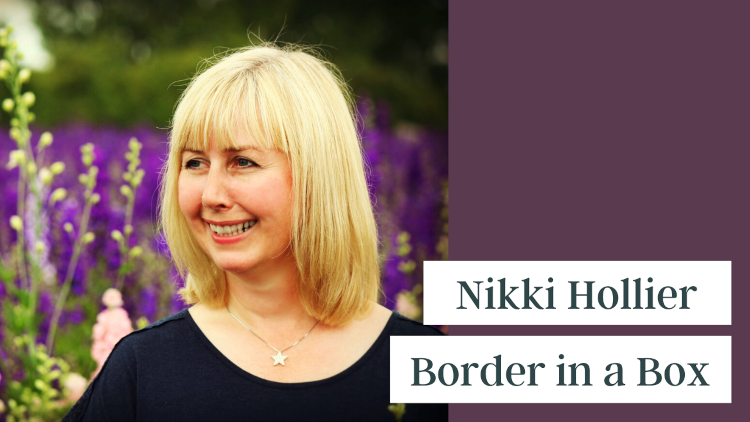 How did Border in a Box start? The idea for my business started several years ago when I moved into a new build property – the garden was turfed and surrounded by a wooden fence. It was soulless, boring, and uninspiring yet I had zero funds to do anything interesting with it. I thought there must be thousands of people in the same boat as me, so the seed was sown to create a business to solve the problem. I retrained as a garden designer, left my corporate job, and started my business and launched my first 5 garden design kits on Amazon in March 2017.
How did I grow my business? I learned how to do my own PR to tell my story. I write for the local newspaper (every month for the past 5 years), talk to anyone and everyone about what I do and have been featured in all the glossy magazines, national and local.
When you talk a lot about your business developing a skin as thick as an elephant helps – you will get wounded! Not everyone will think your baby is beautiful. Getting comfortable with being outside of your comfort zone really helps. As a sole trader you have to do everything for your business and there are some things that you will hate doing. When budgets allow, don't be afraid to hire professionals to take things off your plate, leaving you to focus on what only you can do.
Over the years I've entered lots of awards and received many accolades including the Garden Product of the year by Country Homes & Interiors, the Silver Medal and Peoples' Choice Award for my first show garden at RHS Malvern 2016, an award for innovation from WINN-hub (local County Council) and the Platinum award and Best Border by BBC Gardeners' World Live 2018. All of these events helped raise the profile and awareness of Border in a Box. Be brave and go for it as your efforts will be rewarded.
---
---
Thank you to all of our guest writers for sharing your stories with us. It's incredibly inspiring to hear about your journeys, your challenges and your advice for those wanting to make their own path too.
We're celebrating International Women's Day this year by choosing to work with or buy from more women-owned businesses. After the year of successive lockdowns we've had which have more adversely affected women than men, now is the time to build back better.
Join us by sharing your story! Tell us about what it is you do, your journey, the challenges you've faced and the achievements you've accomplished in the comments below.