Blog > Website Administrators - Helping You to Take Control
Posted By Jack Ricketts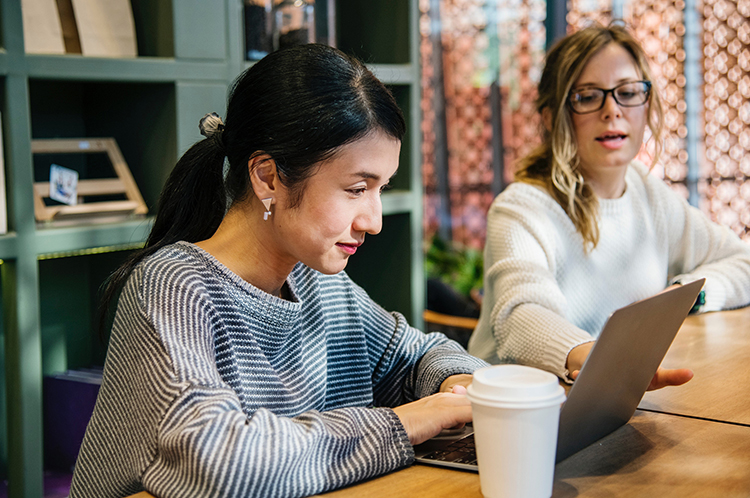 Running a business can leave you feeling like you're juggling dozens of balls at the same time. There is stock to keep on top of, customers to reply to and the daily runs to the post office. On top of all of this, you have your website that needs to be managed and maintained regularly.
Having someone help you with your website can be a real asset as they start to reduce your workload and enable you to focus on other business areas. However, handing them your own website login details is far from ideal. Once they have your details, you have to trust them to keep your login safe and only stay focused on what you have asked them to do.
To address this for you, we have been working on a new feature. It's called Website Administrators and allows you to securely add multiple users while also being able to manage their access on your site. This will help you to work more efficiently and with peace of mind. Here's how...


Efficiency
"A manager is someone who gets things done through people. Delegation is nothing more than accomplishing results through the efforts of others. It is the manager's most basic and important tool." - (Burns 2002:3)
Sharing the workload has been proven to have a number of benefits. Empowering the people you work with and producing a more efficient, working environment. It can be a leap of faith sometimes, but can reap rewards.
A study by the Grossman Group states that people often "under-delegate" their workloads for worries that the people they work with will let them down, or because they believe it would simply be quicker to just do the job themselves!
The Website Administrators tool makes the task of delegating work on your website a breeze. In a few clicks, you can assign roles to the people that you would like to work on your website and send them a login email. They only have access to the areas of the website that relate to those roles so that they stay focused on the task at hand. Not only that, but you can monitor what they access from your dashboard.


Security
Did you know that, according to a recent study by Veritas, 48% of consumers would consider turning to a competitor if a company lost control of their personal data? Further to that, 65% of consumers would consider posting negative comments online about a business that didn't have control over their personal data, and 81% would tell their friends and family to boycott the organisation as well.
The regulations and standards that govern how people must protect information online are becoming more and more rigorous. You must make sure that how you control data is in line with the GDPR and you are following the standards set out in PCI DSS. Not only because of the legal side, but also for the reputation of your business.
PCI DSS requests that you implement certain measures to protect cardholder data. It requires that you outline the process, who holds responsibility at each stage in the process and the safeguards you will implement as the merchant. The Website Administrators Feature will help you to do this.
When you send out the invites to your team with our new feature, they will be prompted to create their own login details so you don't have to give out yours. As mentioned before, when you assign roles, they are only going to be able to access the areas of your website that are relevant to them.
This means that your graphic designer isn't going to be able to access your customer's information. This will help you to accurately pinpoint responsibilities and clarify who has access to any cardholder information, ensuring you have the right restrictions in place to comply with PCI DSS regulations.


What Next?
The Website Administrators Feature is available on our Shop Builder Pro and Shop Builder Advanced packages. You may or may not have already tried it but we would love your feedback. If you have any questions while working with our Website Administrators feature, your Account Manager will be happy to talk you through it.
Internet security and data protection should never be overlooked when it comes to building an online store.
Most people believe that an attack would never happen to them, but did you know that 53% of UK businesses have reported being impacted by cyber-security breaches? - Cyber Security Breaches Survey 2018
The Website Administrators Feature will help take you a step in the right direction, but if you are concerned about what more can be done to protect your website, visit our blog "How to keep your business safe online".


Why Choose Create?
Are you not yet a part of the Create Community? We have helped thousands of business owners get online with a simple-to-use platform that allows you complete control over every aspect of the creation process. Why not give our platform a go with our free trial?.
Want Your Own Website?
Start Building Today!
No credit card needed. By submitting this form you agree to our
T&Cs
and
Privacy Policy
.
Related Posts