Blog > The Image Editor and Its Features
Posted By Jack Ricketts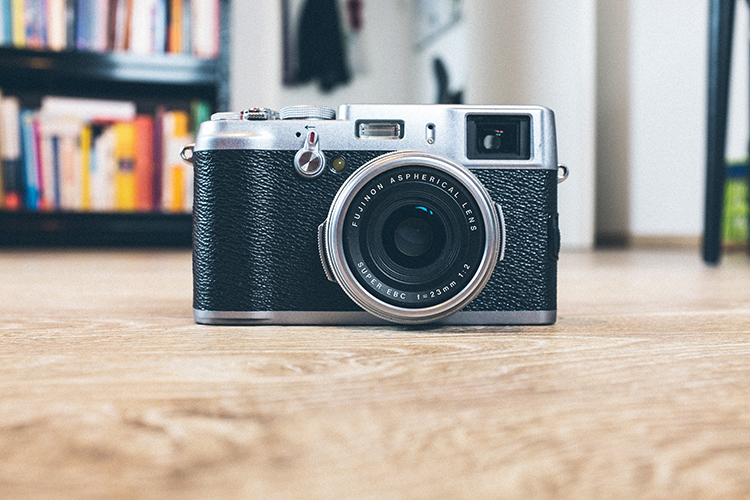 Crop, Rotate and Edit Your Images with Ease
Even the best photographers need to make a few changes to their pictures. Whether you are looking to add an adjustment, focus on a point of interest or crop your picture to fit on your website better, you'll need to use an image editor to achieve this.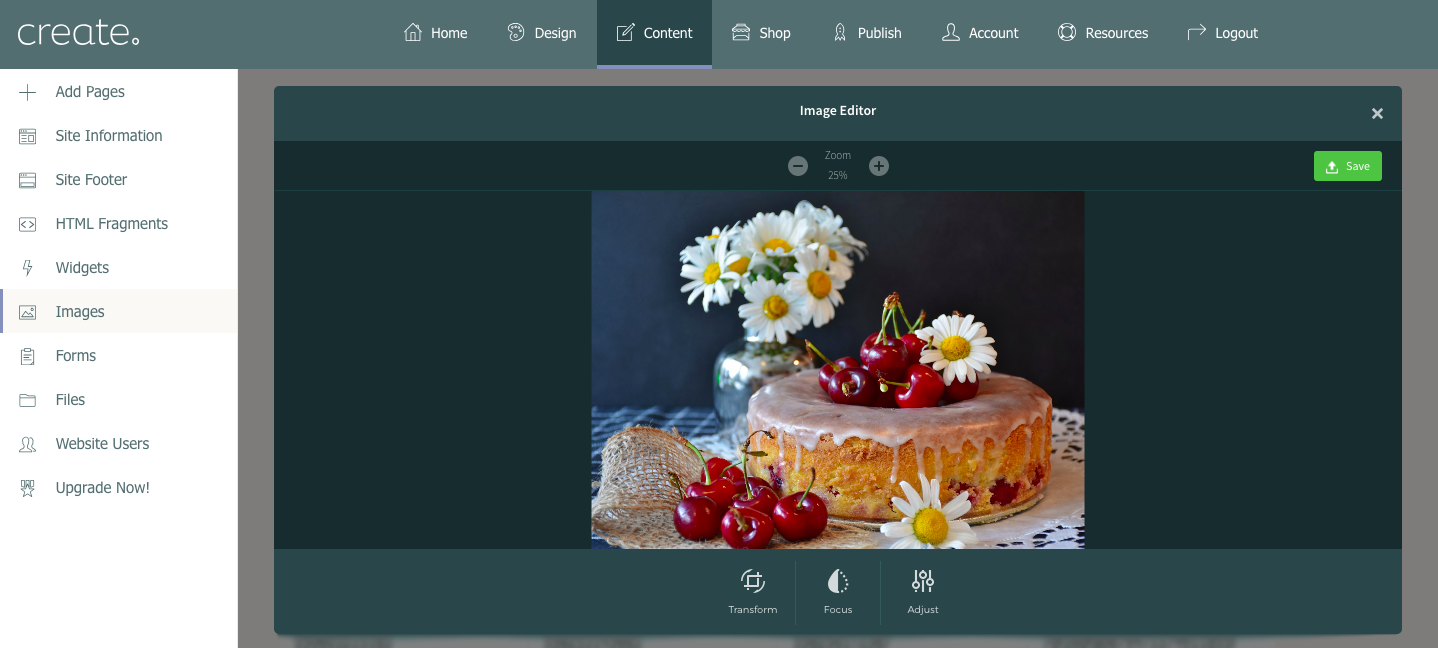 Our Image Editor provides an array of features for you to use to adjust your images so that they look their best and fit your design. Plus your images will be automatically optimised too. Ensuring the file size is compressed to improve loading time on your website, without losing picture quality.
This post will take you through what you can expect from the new editor, and what you are able to do with some of the great new features.
Transform
The Transform section of the image editor allows you to crop, rotate, flip or apply an aspect ratio to your image.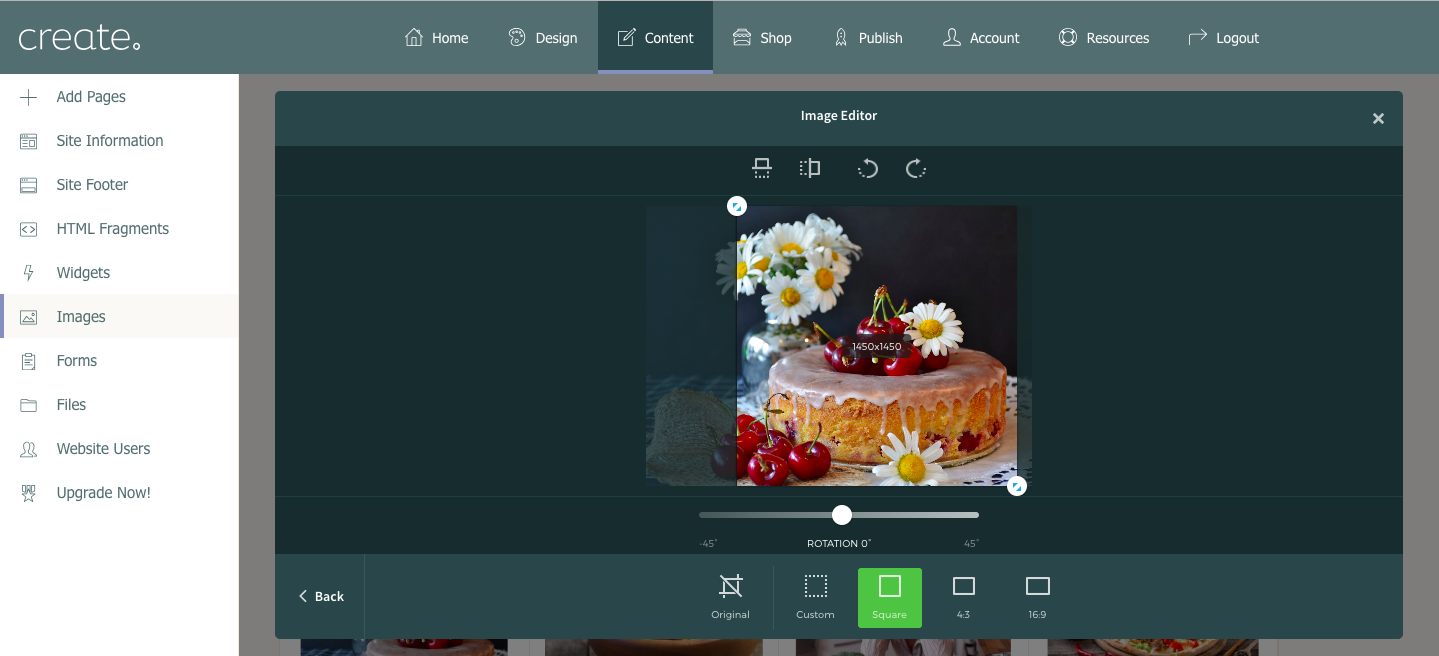 There is no need to rotate or flip the image in this scenario, but in some cases, you may find you want to. One feature you may find yourself using quite often, however, is the aspect ratio.
Aspect ratios allow you to crop your image to a set size using a set ratio of width to height. It allows you to focus on the part of the image that is important to you and crop it to a size that helps it to fit perfectly into the design of your web page. This will help keep everything on your website looking uniform.
Let's take a look at this gallery of images as an example, if all your pictures are different sizes, then your gallery won't appear uniform and neat.

To get all the pictures to sit in line with each other, you could apply a square aspect ratio to the images. The example images now look well presented and tidy.

Focus
The subject of this image is the cake. More specifically, the part of the image that should be attracting attention is the cherries on top of the cake.
How do you draw the viewer's attention to this area? You can use the focus tool.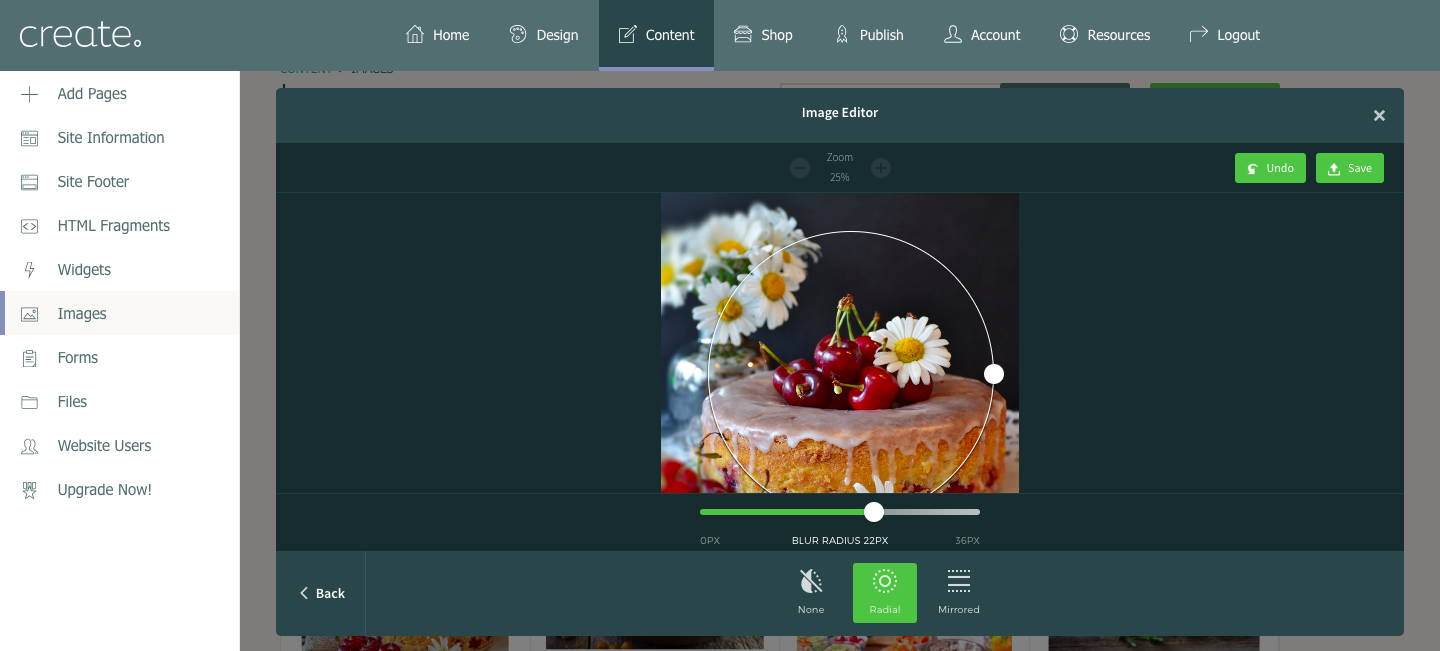 The focus tool allows you to choose the area of the image you want to draw attention to, and blur the outer area. Naturally, the viewer's eyes will be drawn to the part of the image in focus.
Say you have a subject that goes across the width of your image and a radial blur wouldn't look right. You could apply a mirrored blur instead (as you can see below). You will get a feel for what works best depending on your subject. Have a try of both and see what kind of results you are getting.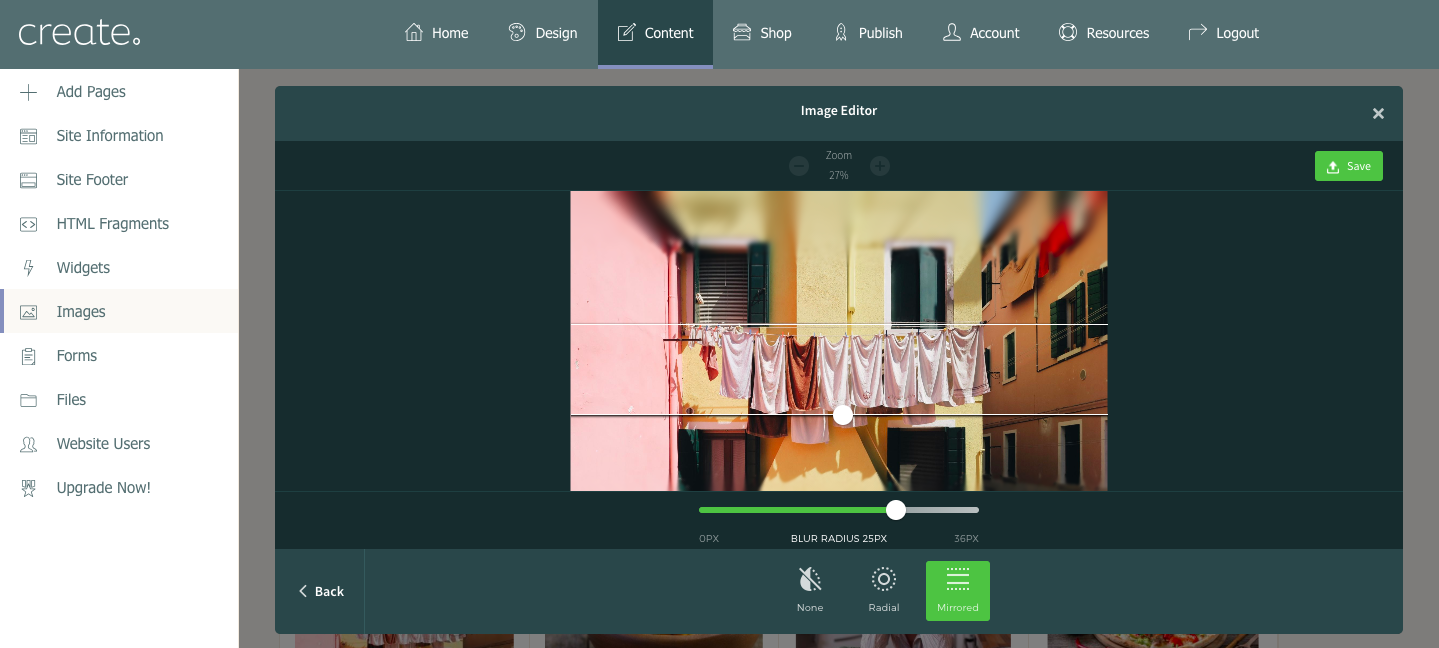 Adjust
The options within the Adjust section allow you to manipulate how the image looks by changing different options like saturation and contrast. This is where you can turn a normal picture into something that looks really professional.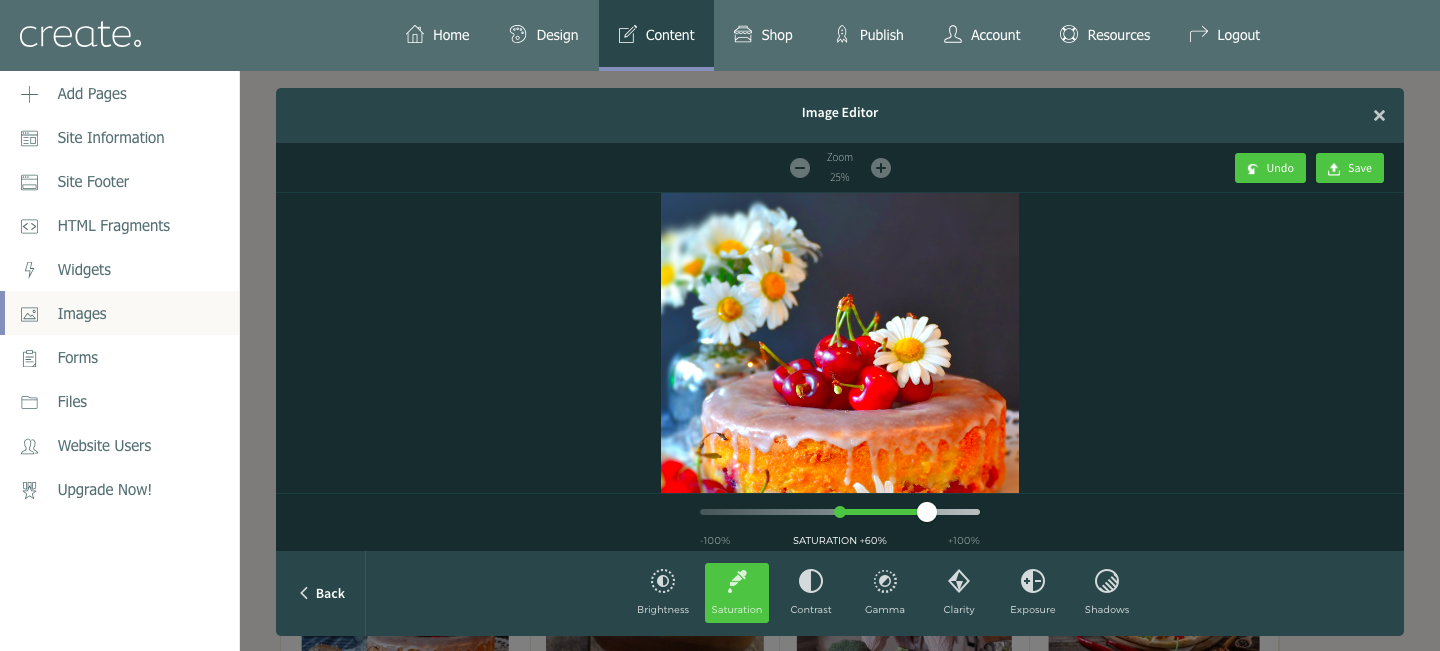 There are some really deep reds in the picture of the cake above, you can adjust the saturation to make this stand out 10x more. As mentioned before, the cherries are the subject of this picture so you would want them to look amazing.
The original picture is also quite dark, so you can adjust the brightness, contrast and shadows to strike the right balance and really make the cherries pop out.
You can finally, adjust the quality of the image if needs be. Sometimes, when a picture is taken, it might be a little blurry or over/under exposed. The gamma, clarity and exposure settings will help you to combat this. With some gentle tweaking, you can use these settings to make the image clearer and sharper.
The Finished Piece...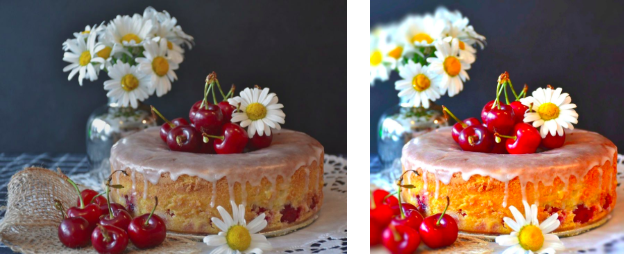 There you have it, you now have a fully edited picture of a cake that you can use on your website. This picture is optimised and can look exactly how you need it to.
As always your expert Account Manager is on hand to offer assistance should have you have any questions.
Want Your Own Website?
Start Building Today!
No credit card needed. By submitting this form you agree to our
T&Cs
and
Privacy Policy
.
Related Posts