Blog > 3 Tips from a Create Account Manager
Posted By Steve Hanmer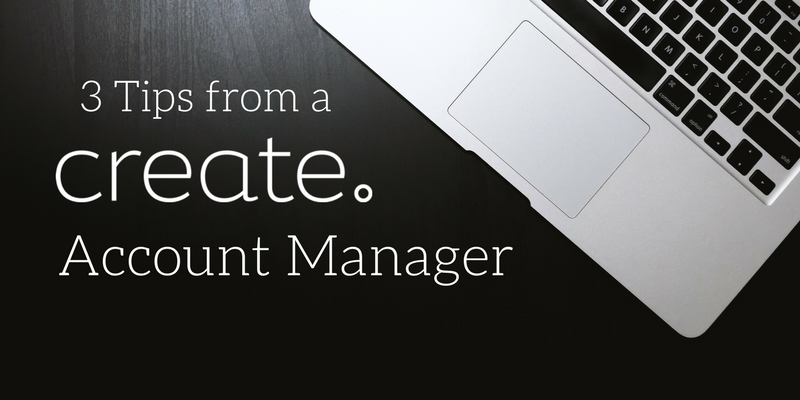 One of the best things about this job is helping people build their own websites using Create - we love seeing people reach their goals and be successful through making their own website. Crafting the online home for your business by hand can be incredibly rewarding, but sometimes it helps to have advice from an expert.
One of our Customer Account Managers, Adam, has some great tips for you and your website.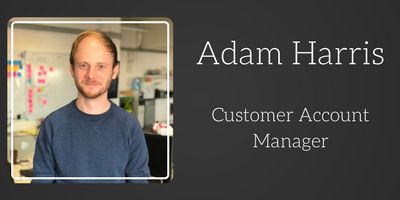 ---
Above the Fold
A key area to think about when designing your website is - what do you want to be the first thing that someone sees when they visit your homepage. It might be beautiful imagery, your most popular products, your latest blog or news and events. This is sometimes referred to as "above the fold" and can be a huge factor in keeping a potential customer on your website.
First impressions are vital. Making sure that the content in this section is engaging and attractive is definitely worth spending time on.
A bespoke logo, easy to read fonts and high quality images are three of the many key elements that can result in a visually engaging 'above the fold'.
Having a bespoke logo for your website can make a massive impact. Whether you have one designed for you professionally, or by designing your own using free software like pixlr.com - it can make a huge difference to your homepage. A custom logo will contribute towards your overall branding and help to add a professional touch to your site, ultimately building more trust between your site and visitor.


Domain Names
Your custom domain name is your unique web address and will be a primary way for how your visitors search for your website on the internet. Ours here at Create is 'www.create.net'. A domain name adds credibility to your business and helps visitors remember you for next time.
When choosing your domain name, think carefully about the domain and how it looks, because it can't be altered once it's been purchased.
Is the domain easy to read and pronounce? You want to choose a domain that if someone was to speak it aloud, it would be easy to say and spell.
You need to think about how the domain looks if it's a series of words without spacing - check to see if they could be misread as something else entirely. Could the domain be too long? A good test of this is to think about if it can be easily typed on a mobile phone touch screen without autocorrect getting in the way.
Finally, try to pick a name that makes sense for your business - let people know who you are and what you do from the moment they visit your site.


Homepage Images
When people visit your website, you want it to be memorable. The images on your homepage should be your strongest visuals as these will define the tone and style for your site and could be a deciding factor in whether the visitor stays on or leaves the page. I recommend using high-quality images that are uniform in size and this will work in your favour.
In the images below, on the left you can see a homepage with images placed in a random arrangement across the page in a variety of different sizes. Then on the right we have a page, with the same type of products, but this time the images are photographed in a uniform way, all roughly the same size and overall, are higher in quality. Using cleaner, simpler colours has also complimented the content on the page, rather than clash with it.

As you can see, the difference between the two is striking. The theme and the consistency of the website on the right gives a much more professional and engaging impression than the one on the left. A few simple decisions about colour, images and how they are presented on a homepage has such great results.
Hopefully you have found these tips useful and they will be something to consider when starting out with your Create website.
---

If these tips worked for you, let us know! You can comment below or contact your Account Manager if you have any questions at all.
You can find more of me on Twitter @SteveHanmer.
Related Posts