Blog > How To Get Your Business Online
Posted By Create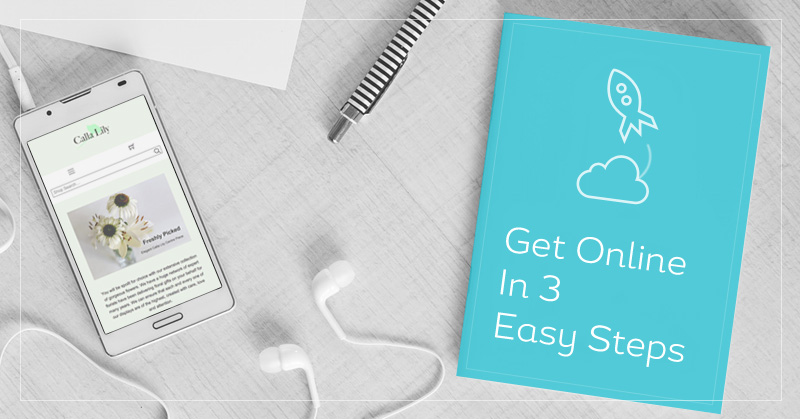 It's now easier than ever to create your own website, and the pride of owning your own corner of the internet is a great feeling. However, getting your business online can seem overwhelming at first, especially if you're not sure where to start. The good news is that it doesn't have to be time-consuming or intimidating, especially if you follow these 3 quick and easy steps.
Get Online in 3 Easy Steps
1. Create A Holding Page
Getting all of your website content together over night is often unrealistic as this requires time, planning and execution. Just because you don't have everything ready for your site shouldn't stop you from getting it online.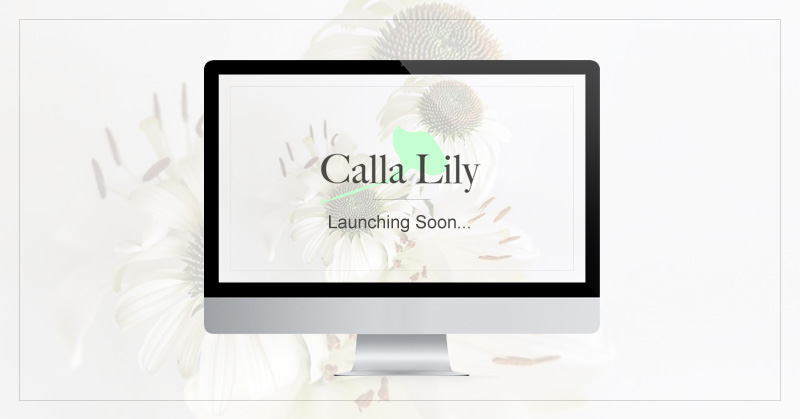 A strategy that many businesses employ is putting up a holding page - in fact, some businesses only have a holding page!
A holding page is a temporary landing page that your website visitors see when they view your site. While it may not contain the full meat and potatoes of your final site, it can act as a taster to introduce your business and get people interested.
A good landing page will usually include your company name and – if it's ready – your logo, along with a brief synopsis about what it is you do, or what services and products you offer. You might want to flesh it out with other content such as testimonials if you have them, or some interesting pictures to promote what you're doing.
Additionally, you could add a contact form so people can get in touch with you, or a newsletter sign up so that you can get in touch with interested customers when your site is rolling. And of course, don't forget to promote your social media channels to get likes before you've even fully launched.
With your holding page online, you've already got people viewing your site and getting interested. The added bonus is that you're already improving your rankings on search engines – after all, you can't rank a site that has no content.
2. Add Your Domain
With your holding page ready, the next step is adding your domain so that people can view your site. A domain is your online address. It's what is associated with your website, and is a visitor's direct link to your site, so it's important to choose a domain name that reflects this.

So how do you choose the perfect domain name? Well, it doesn't have to be all that difficult!
There are a few things to consider when choosing your domain name. The first is aiming to keep your domain name short and sweet – this will improve the memorability, and make it easier to type. Because of this, you'll want to avoid hyphens and numbers.
For most sites, you'll want to try and include your business name. This helps with your brand recognition and will be easier for your customers to associate with your site. This will also make it easier for others to access your site when they hear about it through word of mouth.
The next question to answer is what domain suffix should I choose? (A domain suffix is the end of your domain, such as .co.uk or .com).
Certainly .com is the most recognisable suffix for most people, and is often assumed by internet users to be the only one available in a lot of cases so it's good to use this if you can. Many people will also buy associated domain names such as the .co.uk and .net and then redirect these to their primary domain.
3. Submit Your Site To Search Engines
Now that people can visit your website, the next step is submitting your site to search engines so they can find it. This means letting them know that your site exists so it that it can begin climbing the ranks.
While you can manually submit your site to Google, you can also set this up automatically in your Create account so it will re-submit to search engines automatically everytime you republish, ensuring that your most recent content is online without having to worry about constantly updating this.

Finally, Get Everything Together
With your holding page live, your domain added, and your site submitted to search engines, you are already ranking and driving traffic to your site. You now have time to continue adding your site content in preparation for your grand launch!
Don't forget to leverage the existing buzz around your website by keeping your visitors engaged through your social channels and with newsletters.


Are You Ready To Get Started?
It's never been easier to turn your idea into a business so why wait any longer? Sign up for a FREE trial with Create today and get one step closer to making your dream a reality.
Related Posts